Bumble is only perceived as a online dating platform. Transitioning the perception of only a dating app to one where you can meet your new best friend, business partner or love interest.
Meaningful connections of all kind whether it's love, friendship or business can be built on a similar weird interest.
The IDEA 
                                                                                                                                To show how people can get closer over the weird things in any type of relationship. Finding that weird interest that two people share in common is sometimes what brings them together.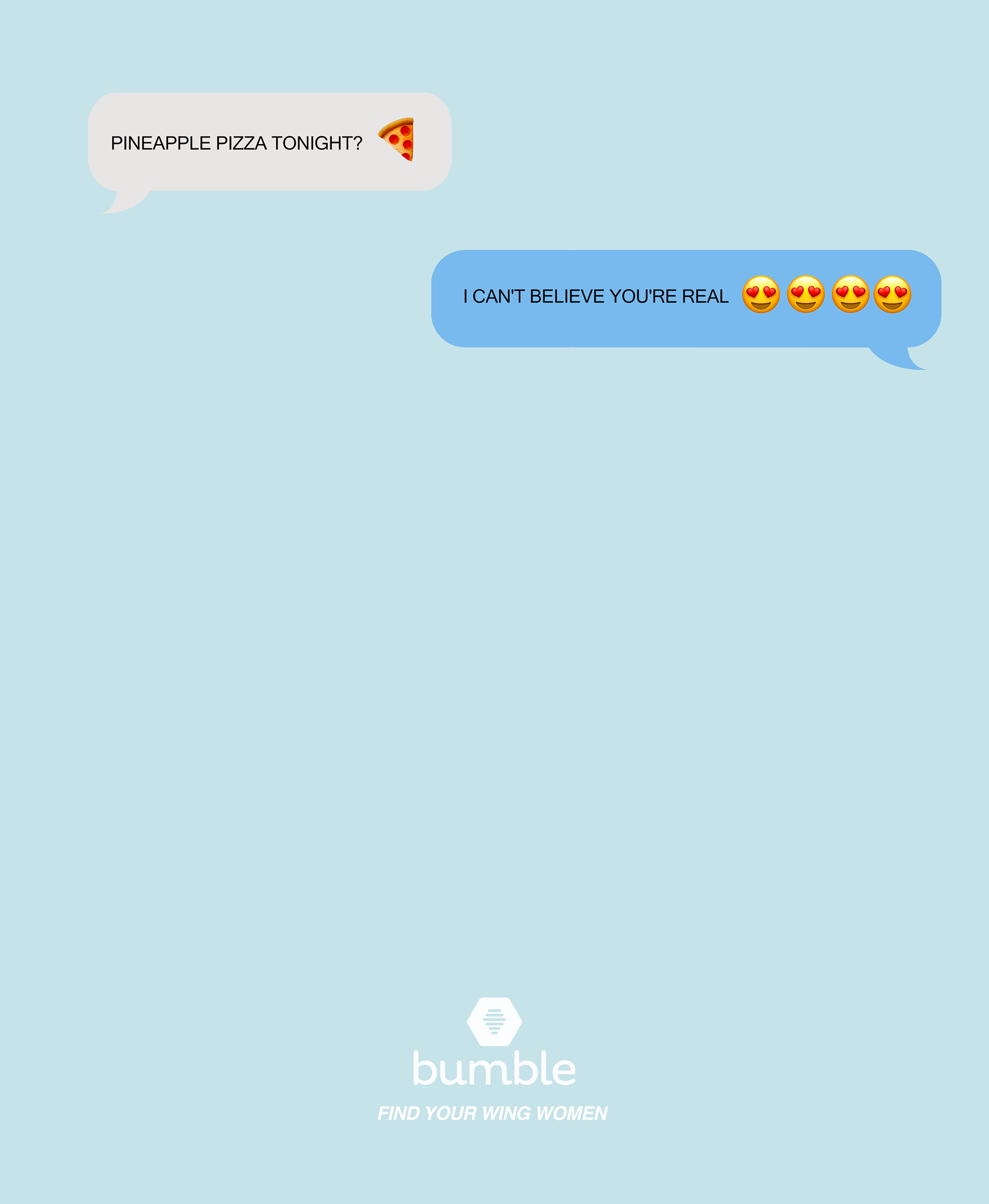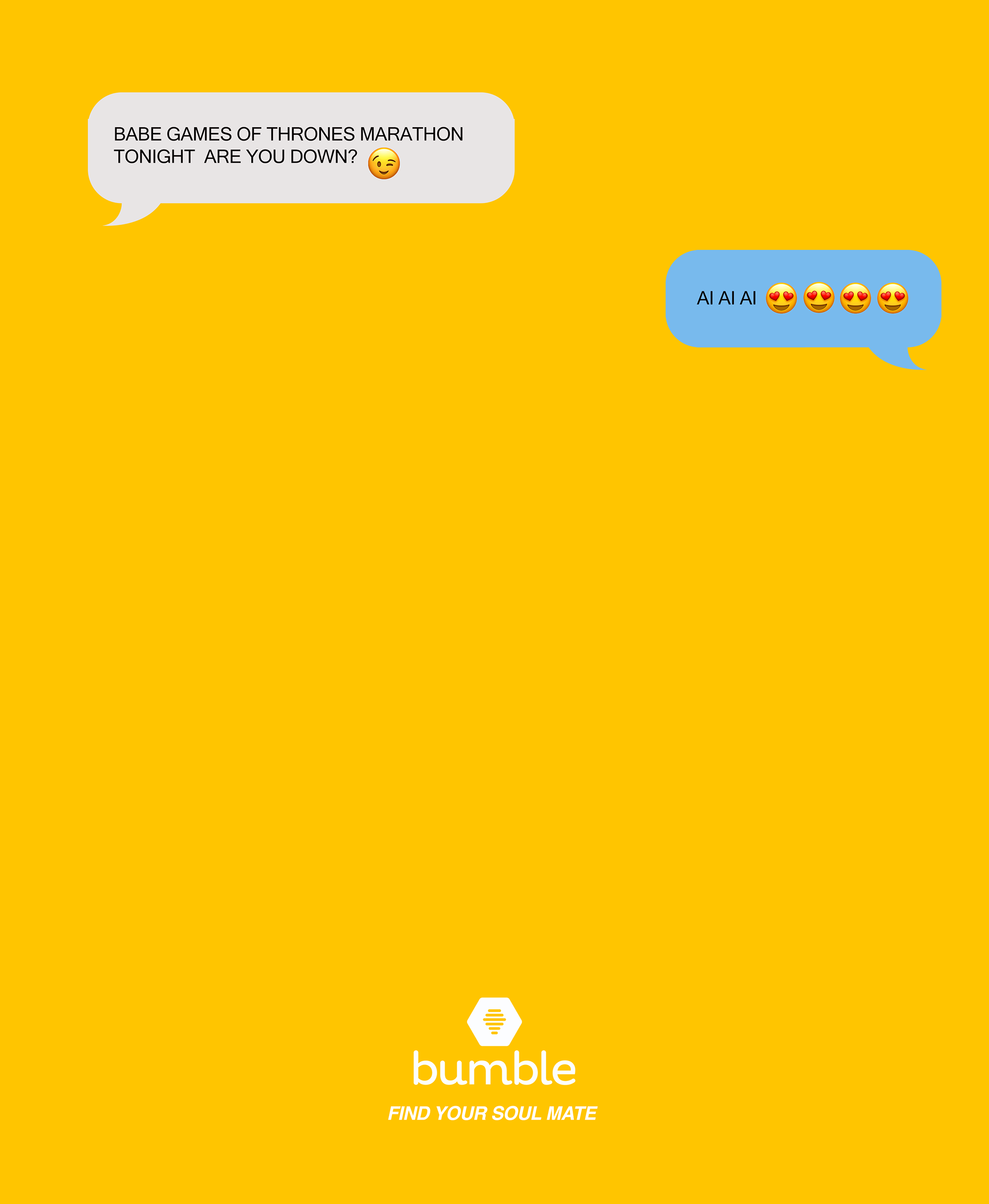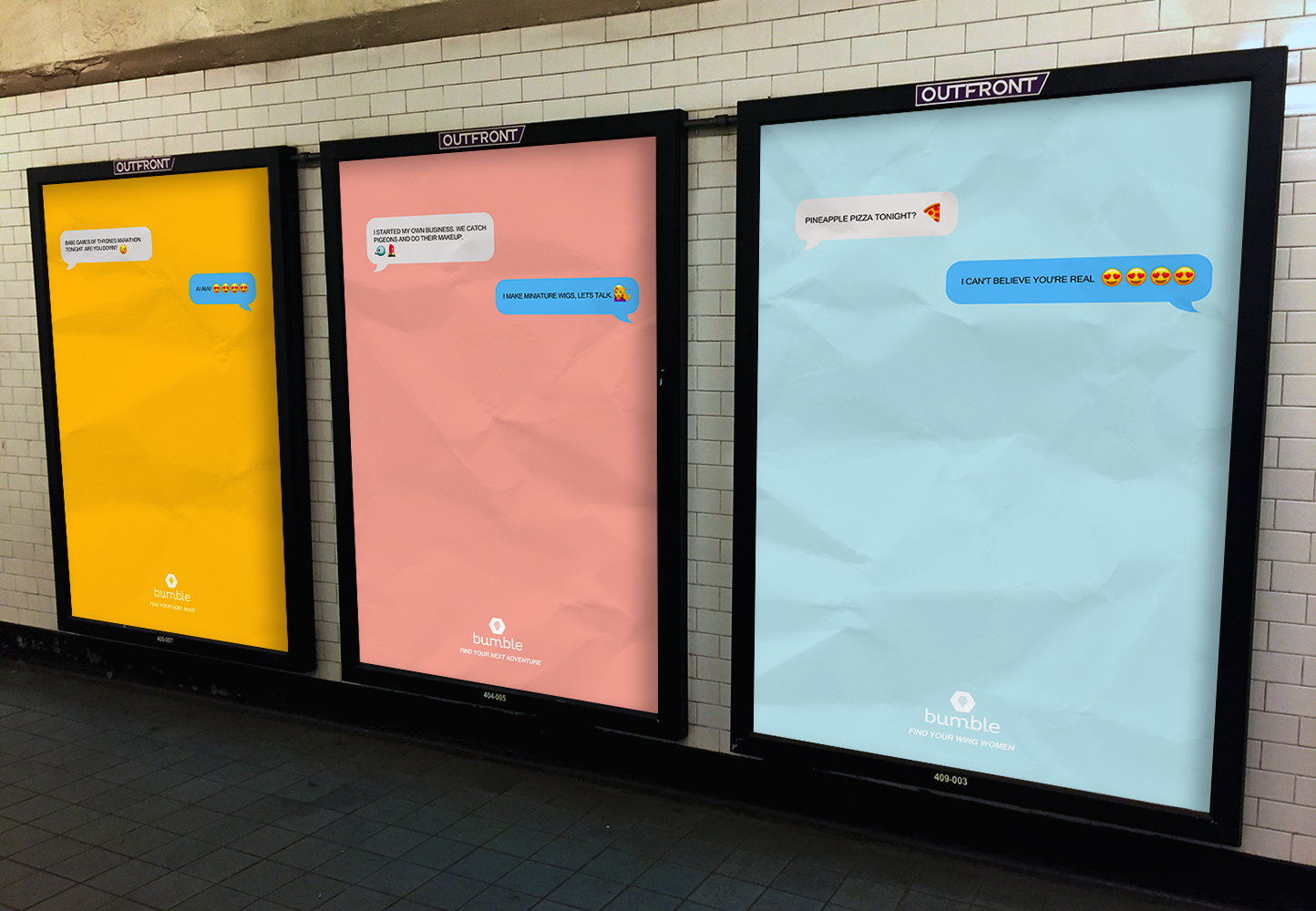 Extension 1 || 
Animal Personality Pop-up Event  
People want to feel connected and build relationships even if it starts from weird similar interests. Bumble will host an animal personality costume pop up event where people show up as the animal they feel best represents their personality. Everyone can share their weird interests with one another to meet new people. People will show up in their animal costume to brooklyn bridge where there will be a mixer and activities to get people to find someone who shares their similar interest starting with the animal they dressed up as.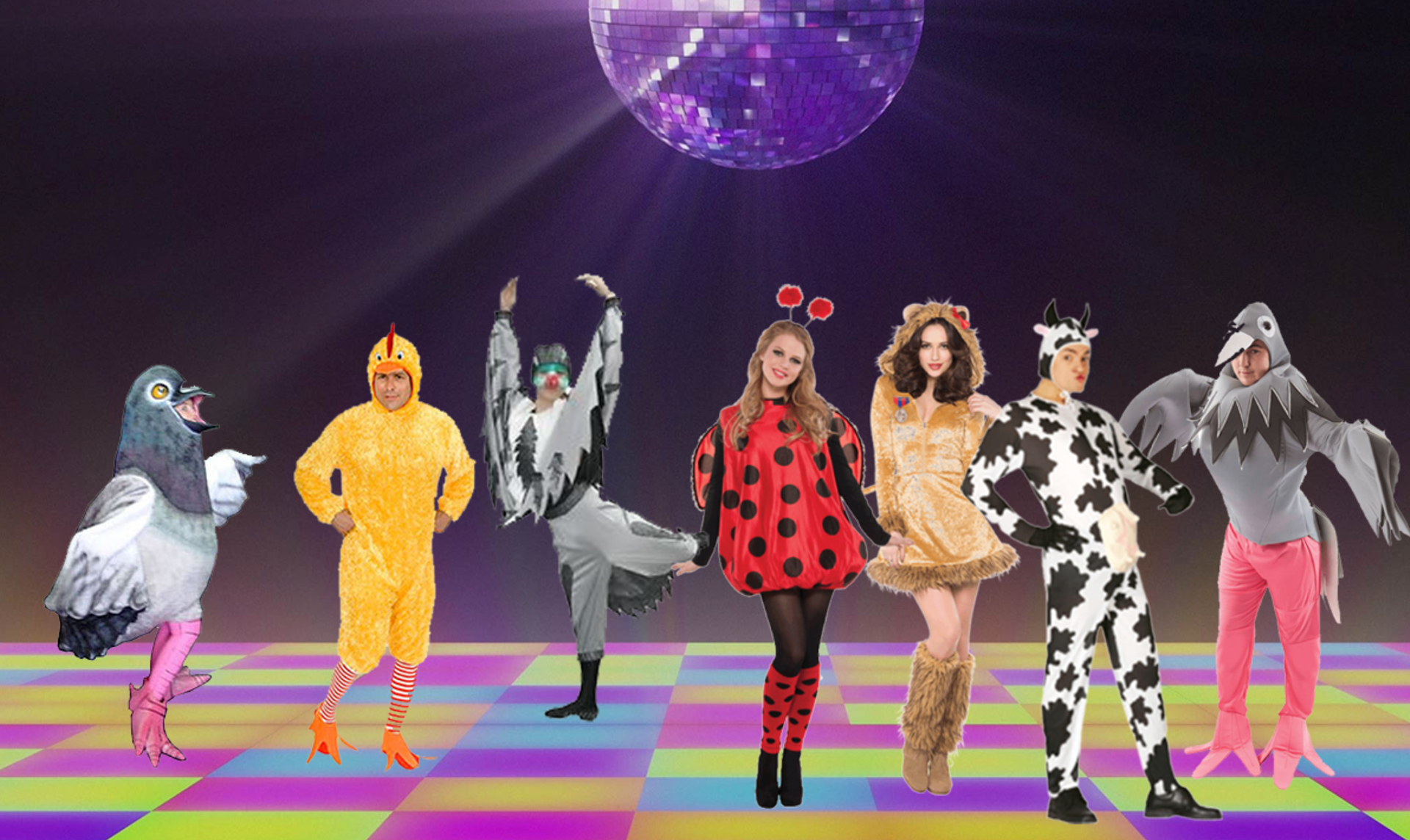 Extension 2 ||
Buzzed Connections Event on a college campus:
Real-life connections are important whether it's in love, life or work. Sometimes living in a big city can make it challenging to make these connections. We will create a speed networking event that will get people to connect with each other based on similar interests so they do not waste their time. The event will take place at college campuses to maximize the number of participants.