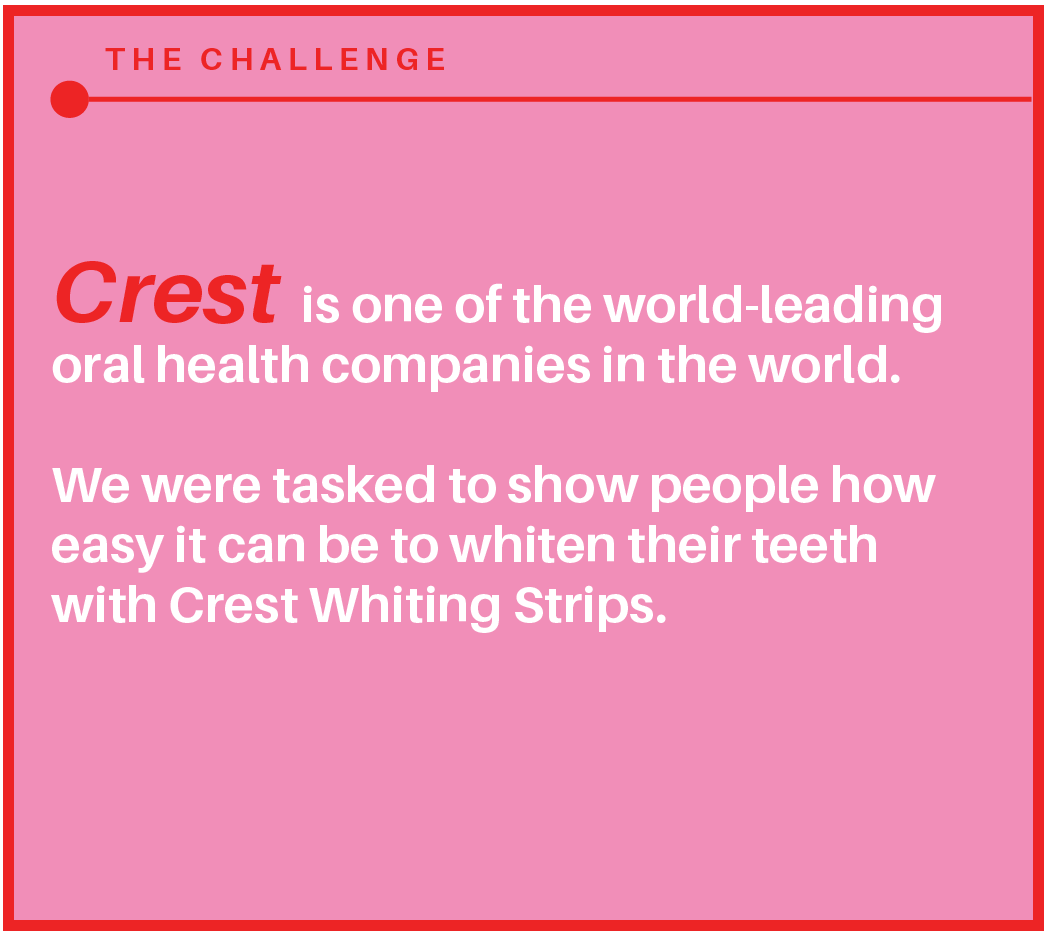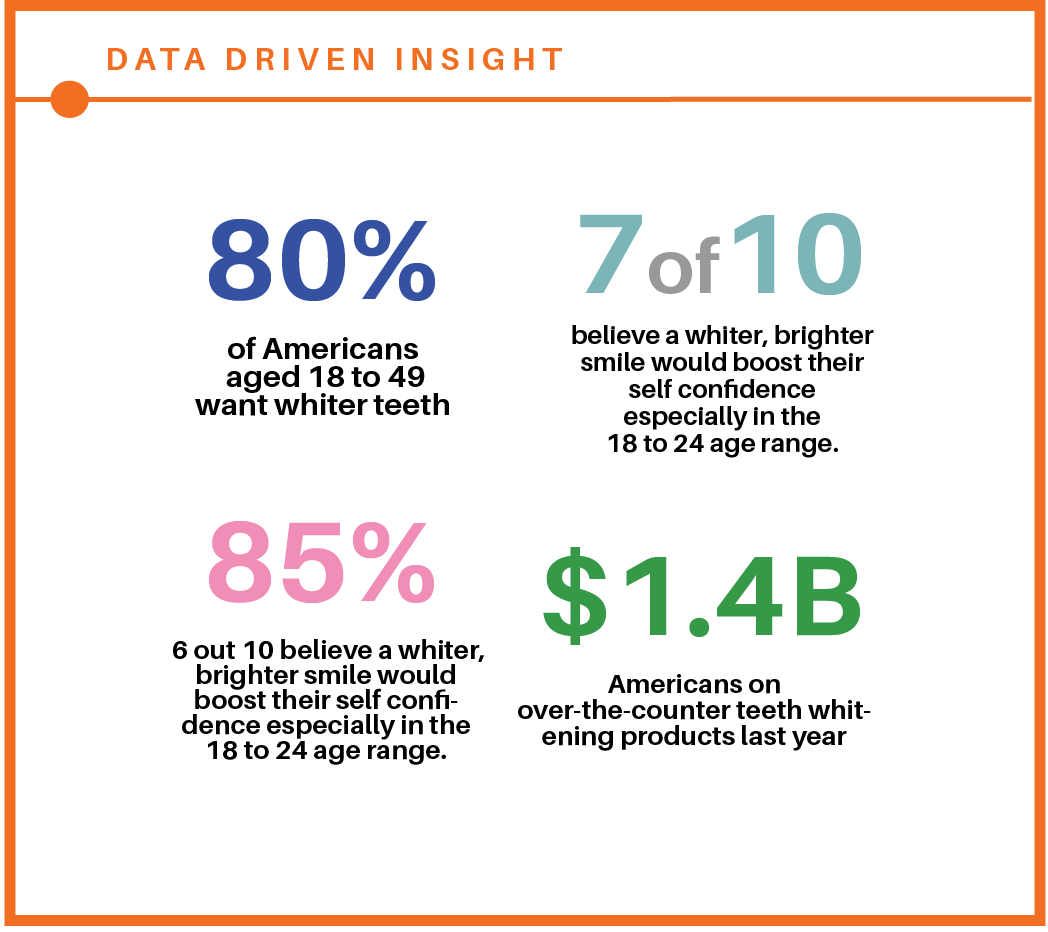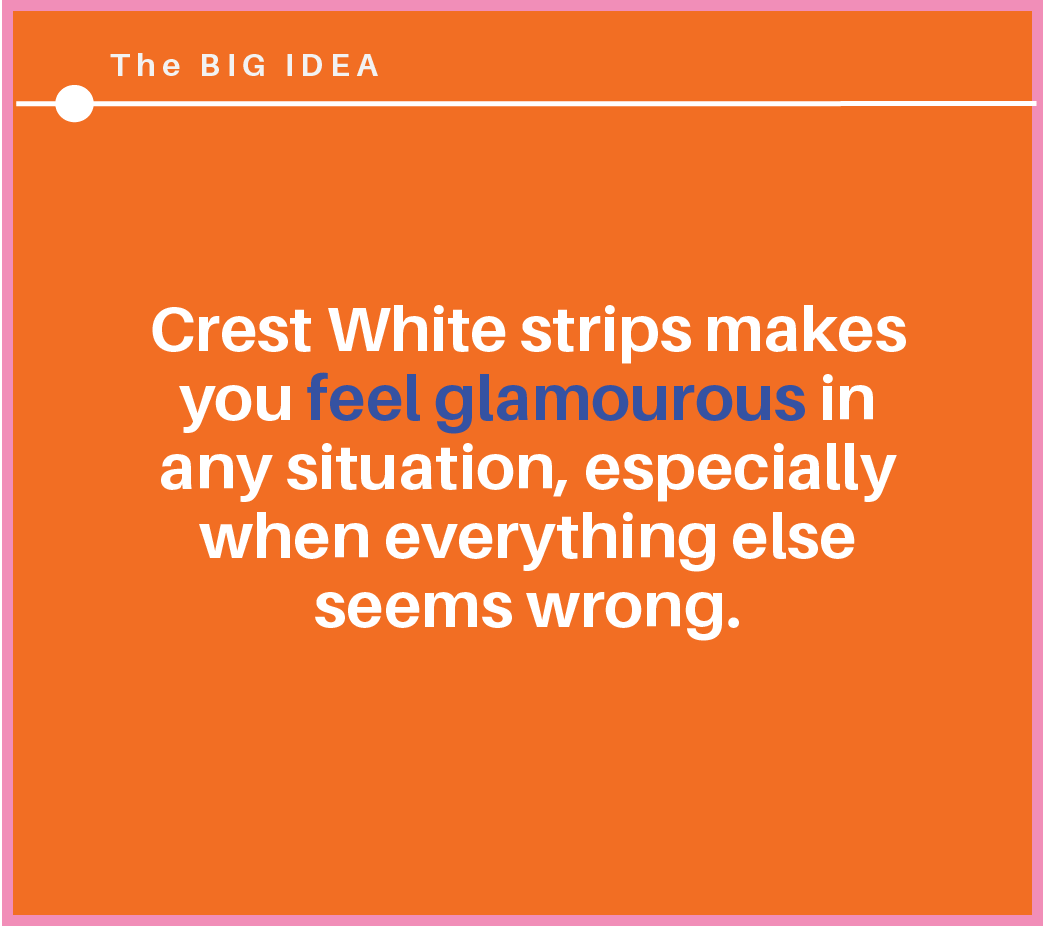 For our Print and OOH, we wanted to feature people Proud of how they woke up in the morning and how low patience Whiter teeth can be with Crest Whiting Strips. 
I created the Photography myself, using coworkers to achieve the look and feel.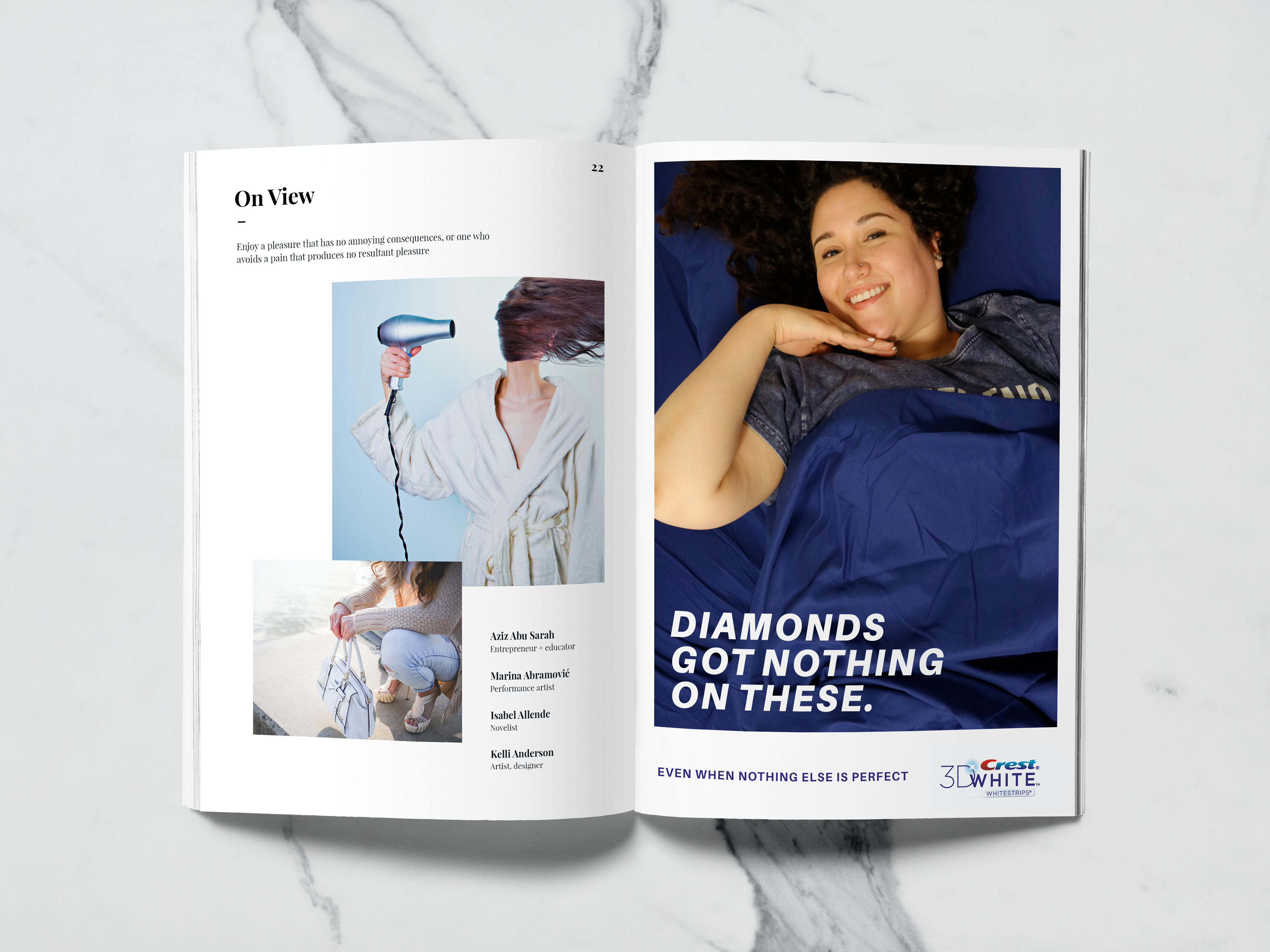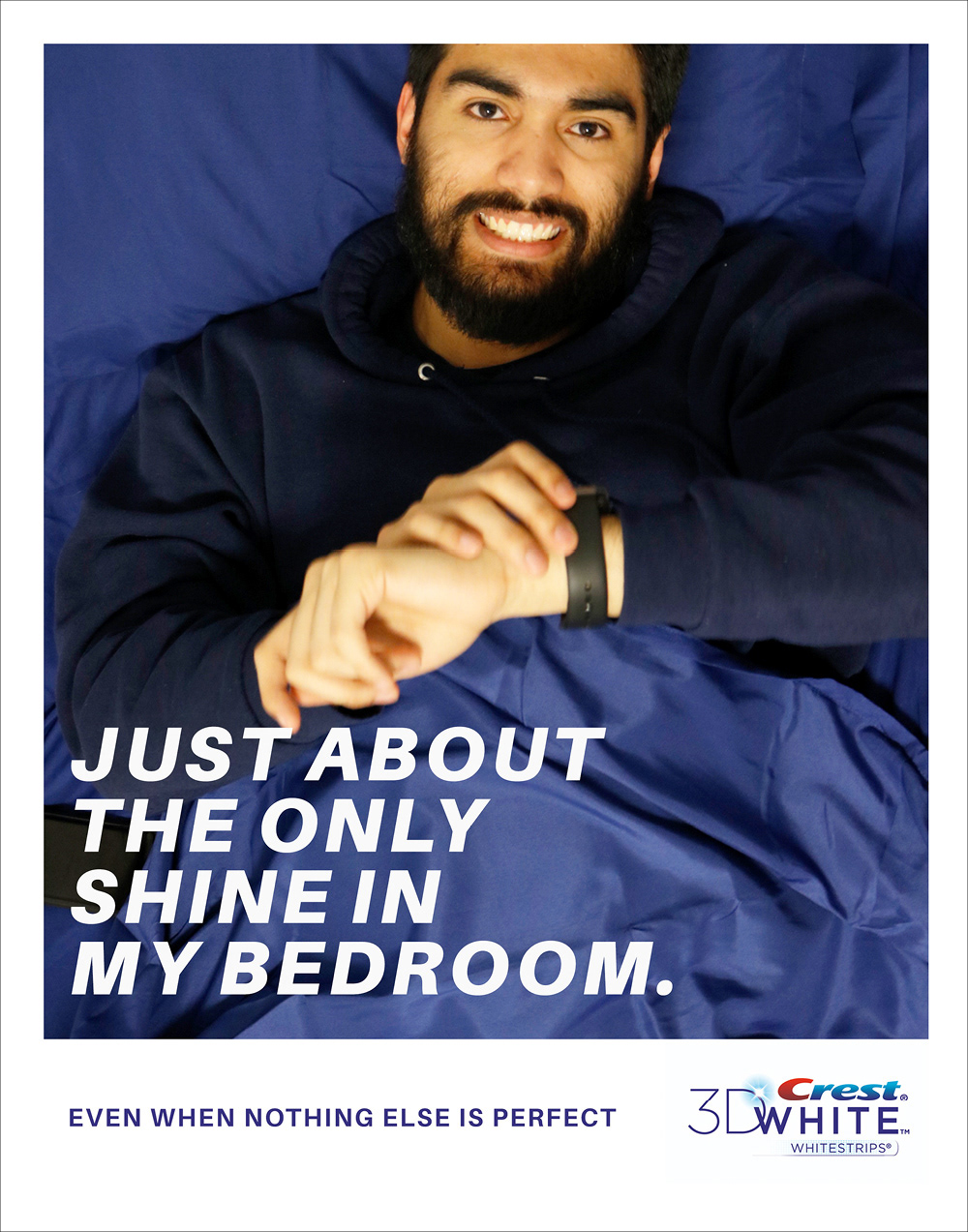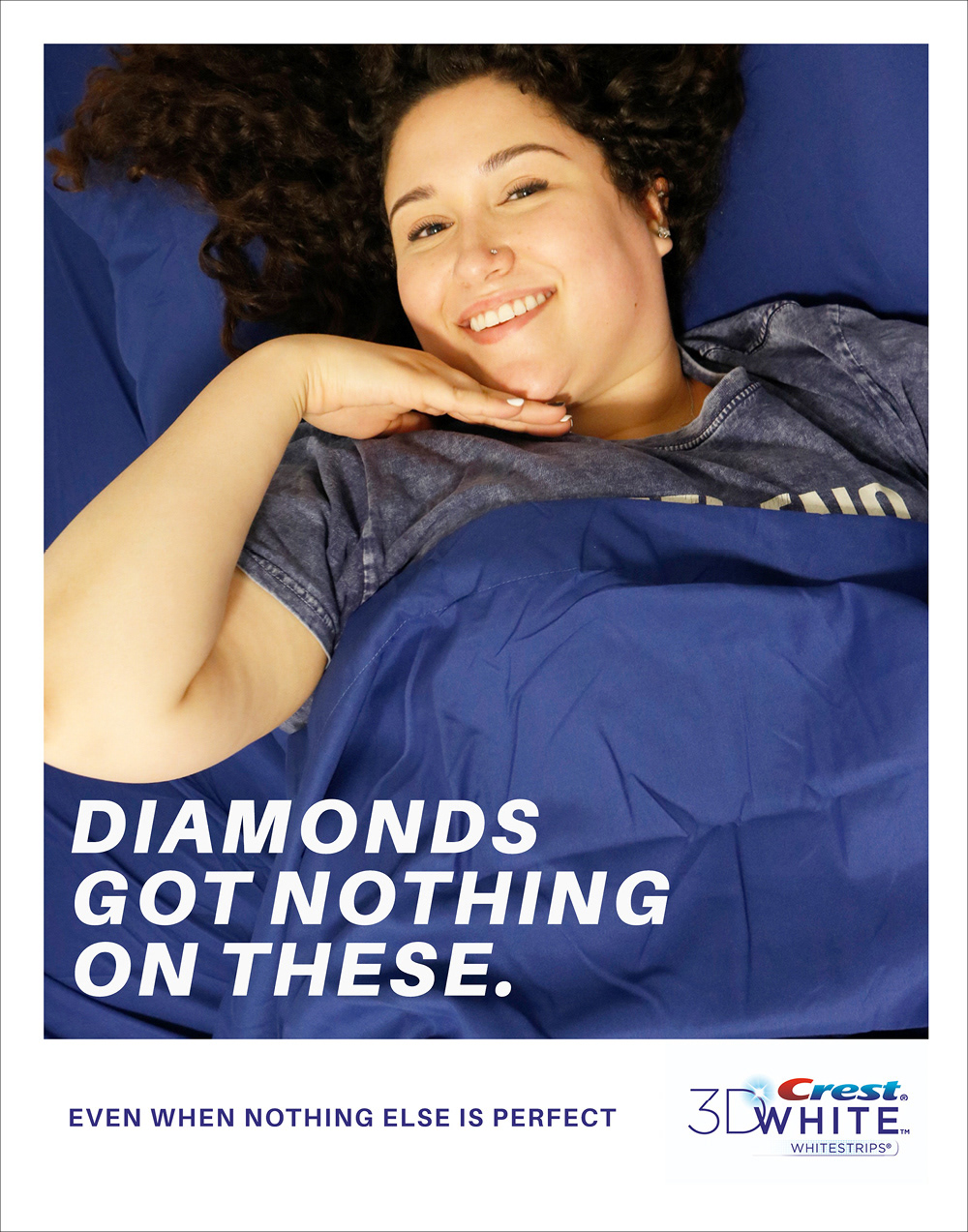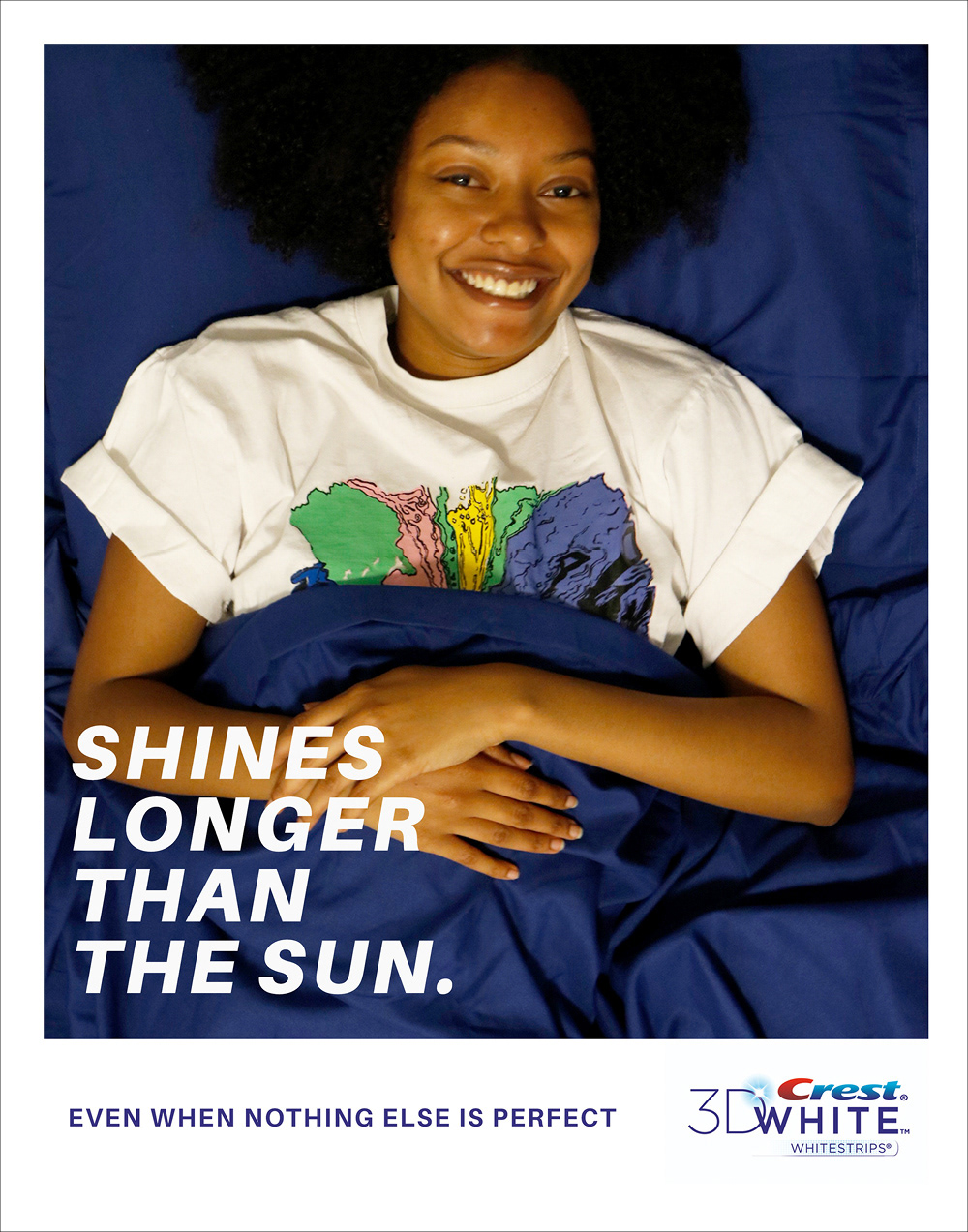 To encourage more people to be proud of the way they look in the morning and emphasize how low maintenance great teeth can be. We will create filters people can include in their pictures when sharing on social media platforms such as Instagram Stories.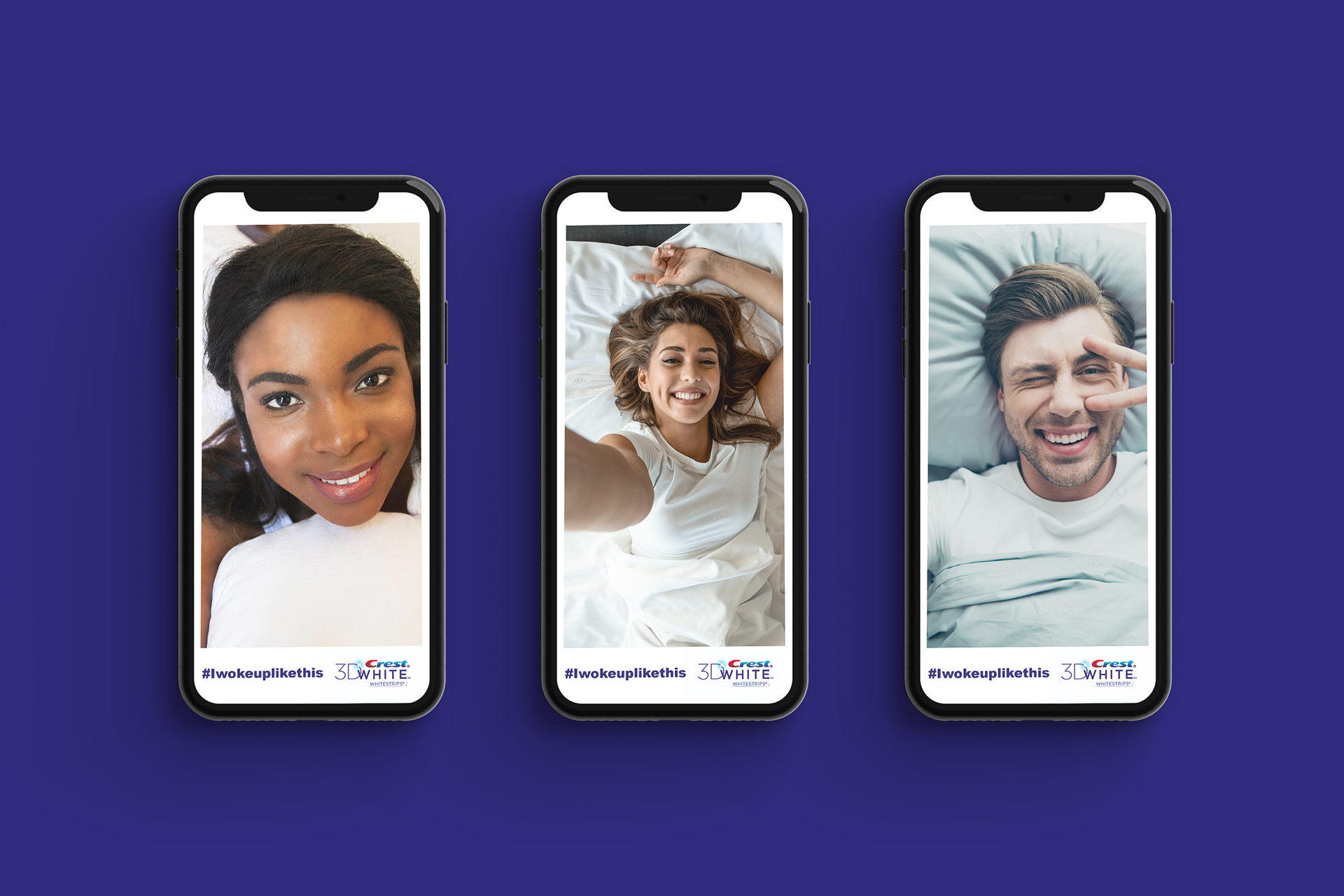 We will partner with Refinery29, a popular website, and go to the website for all things fashion and beauty for our demographic and create branded content about how to get spring ready for Instagram while emphasizing Crest whiting strips.