Agency: R/GA New York
This project was completed as part of my apprentice project while I was a Production Appertience at R/GA New York, during the 2017 MAIP Program.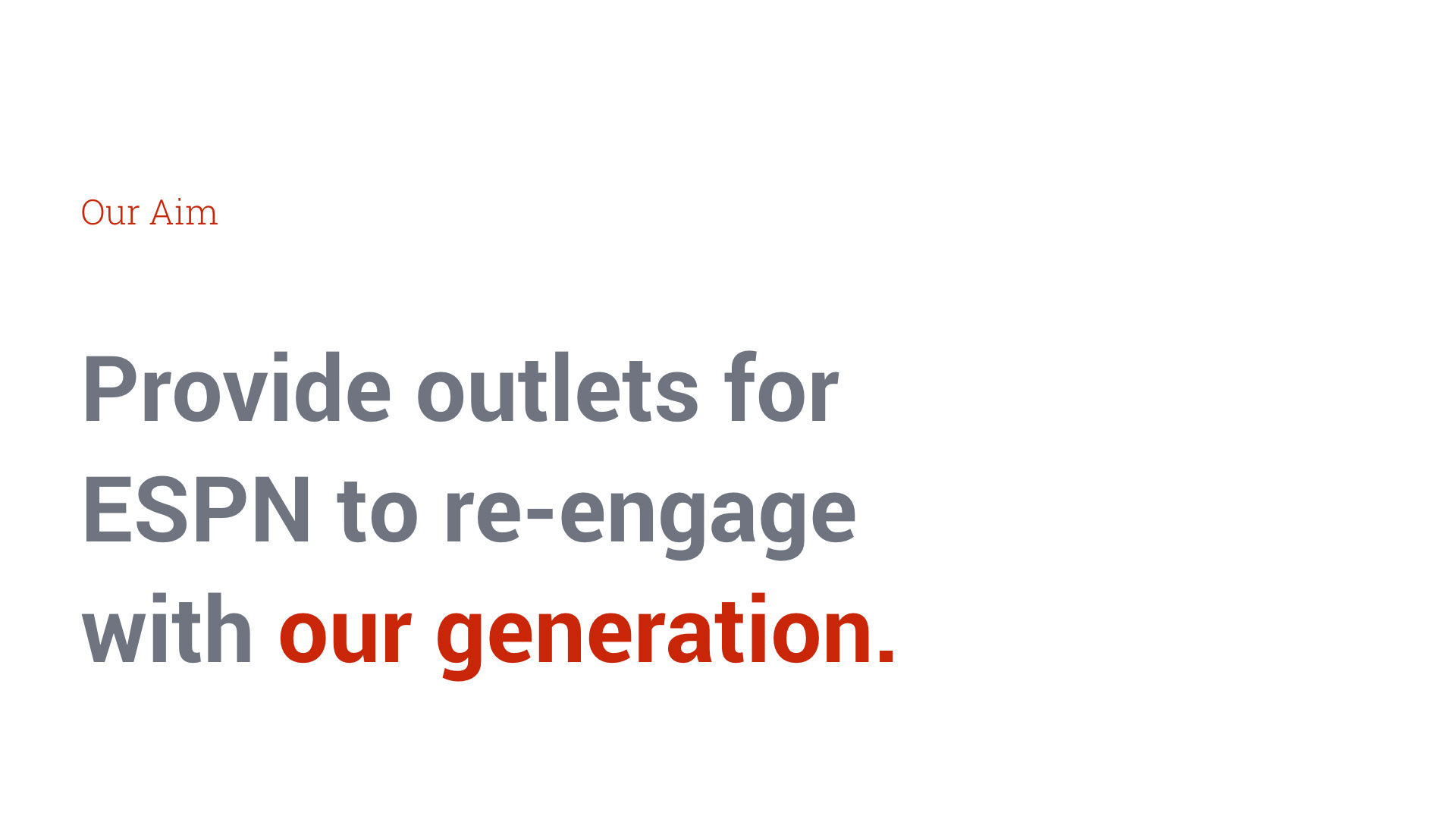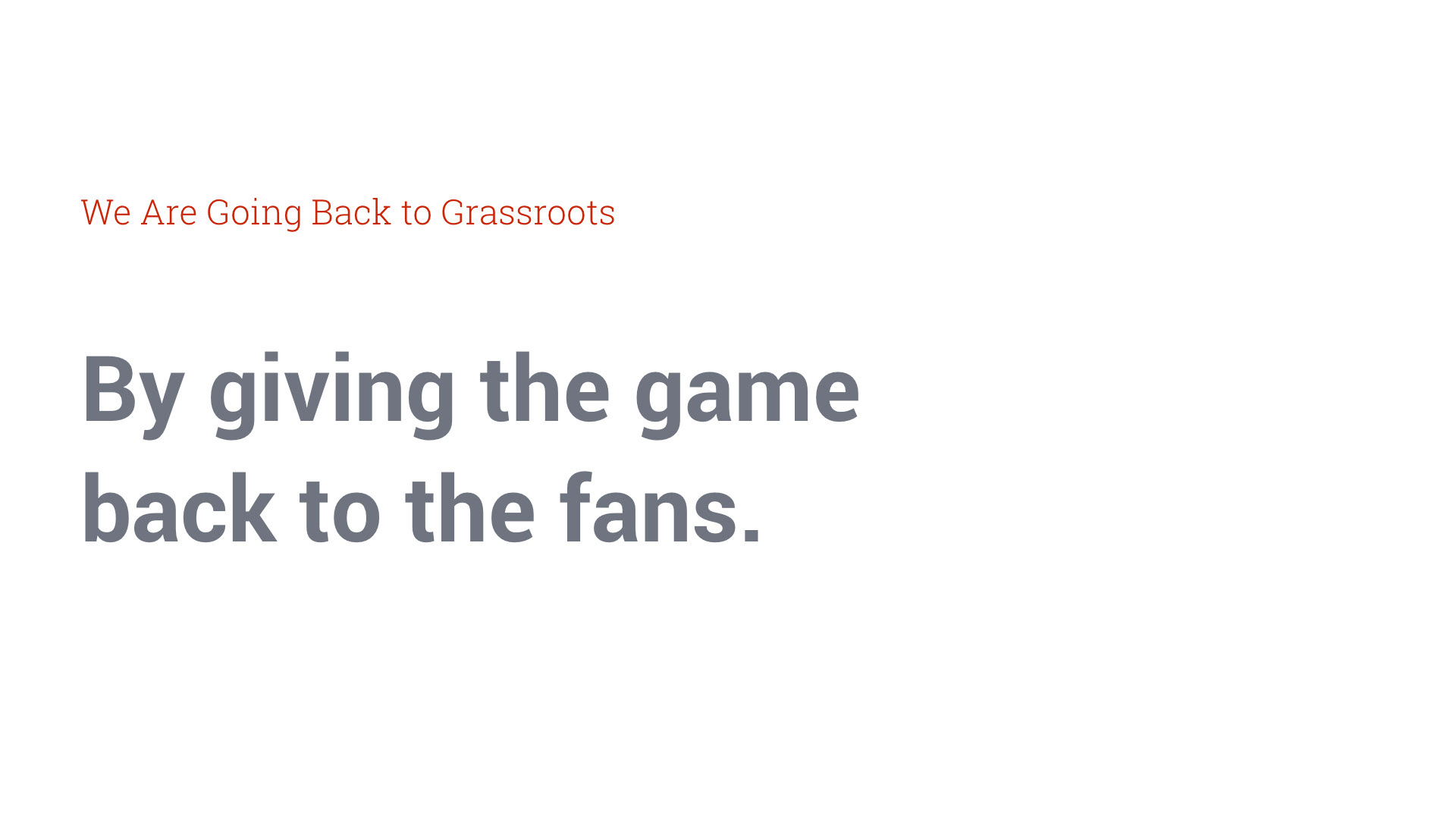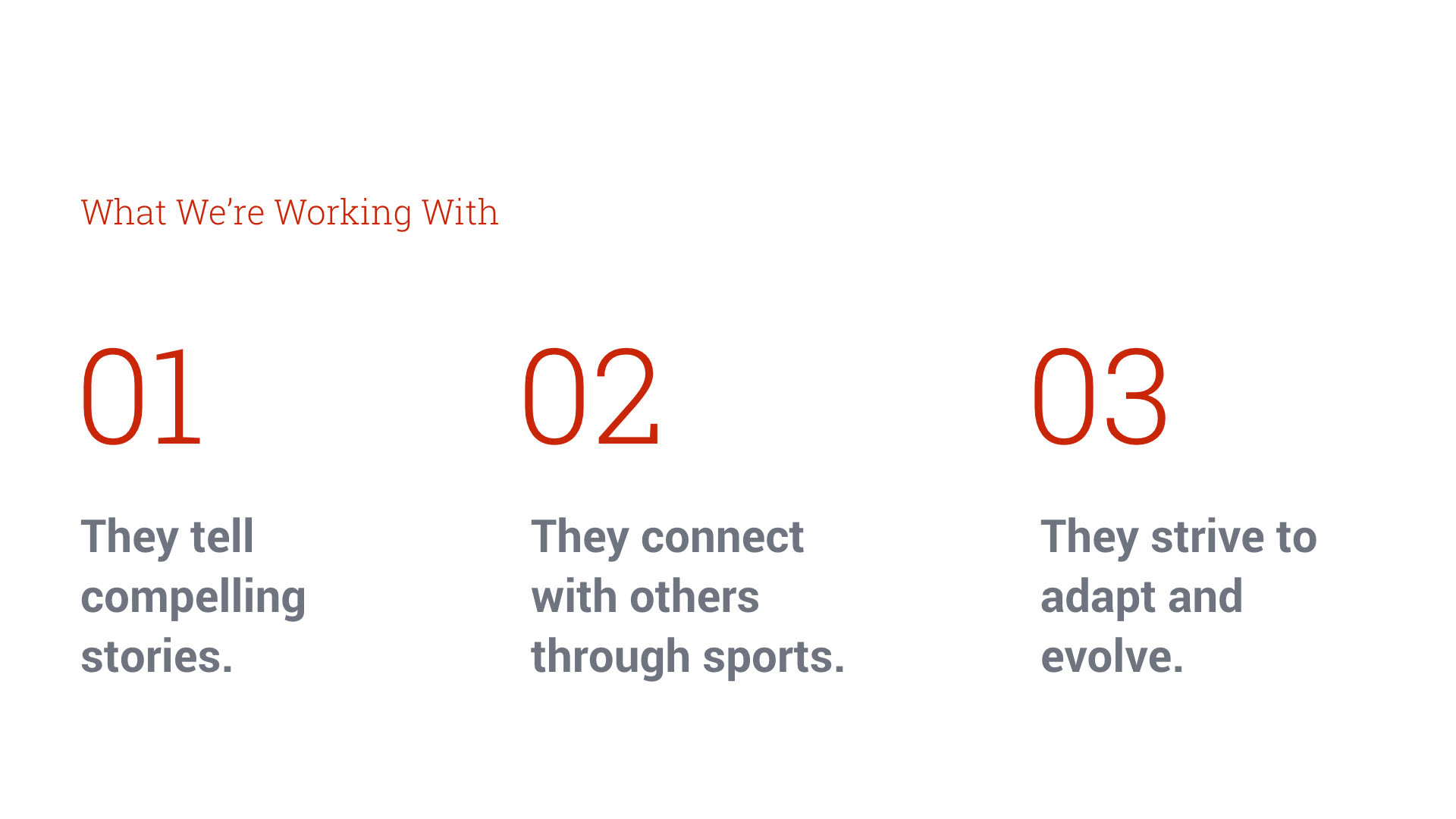 Challenge: Personalities are prioritized over people.
Solution: (The Draft): A self-publishing community for fans.
We are giving content creators a space to share their opinions about sports.
Let the fans engage in a space created by peers, not professionals.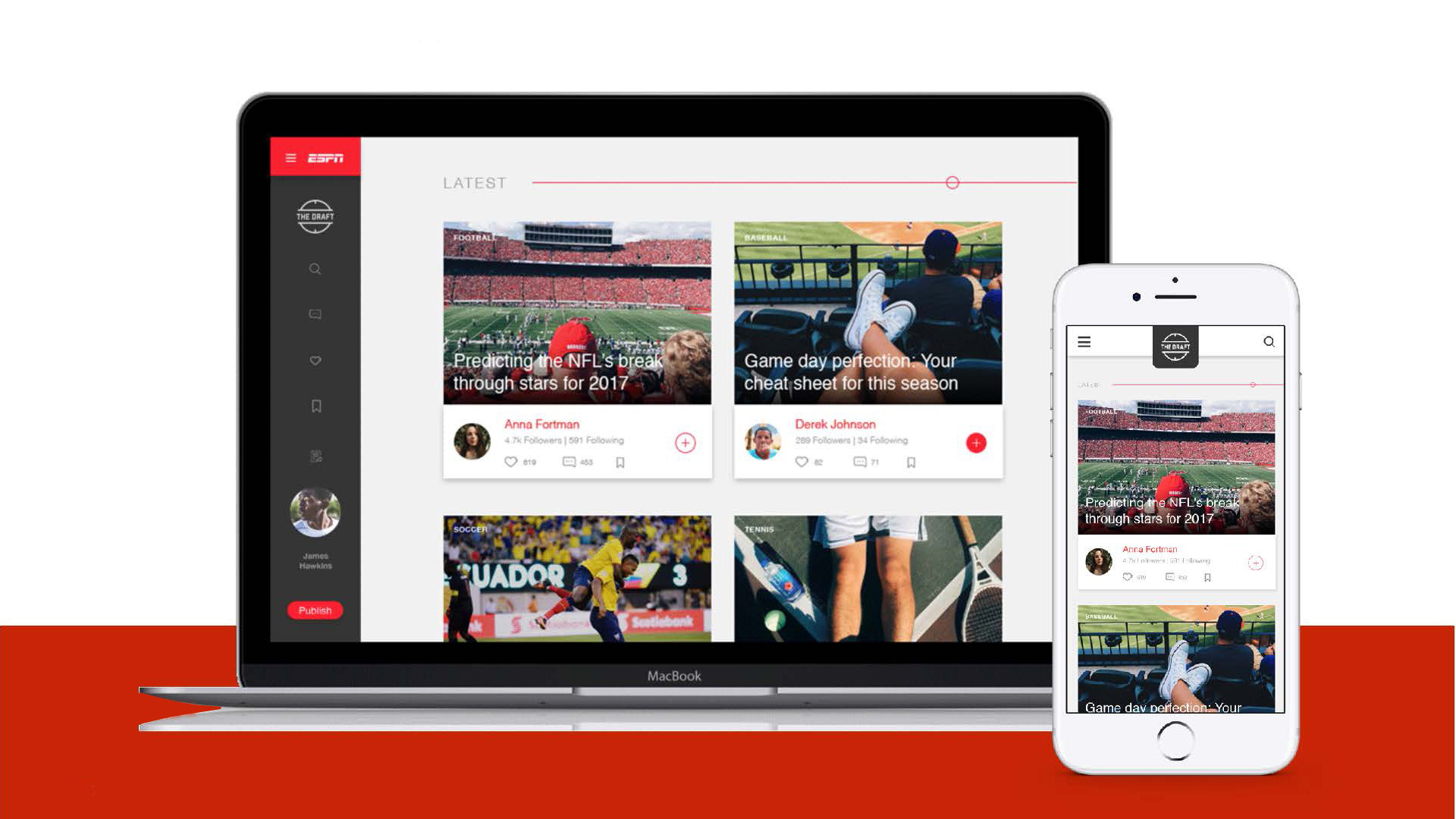 Challenge: Making the experience of a live game all encompassing.
Solution: (Vantage) One seat, unlimited perspectives. Encourage connection and conversation during a live game. An ESPN app that allows fans in the stadium to communicate with each other sharing the games greatest moments.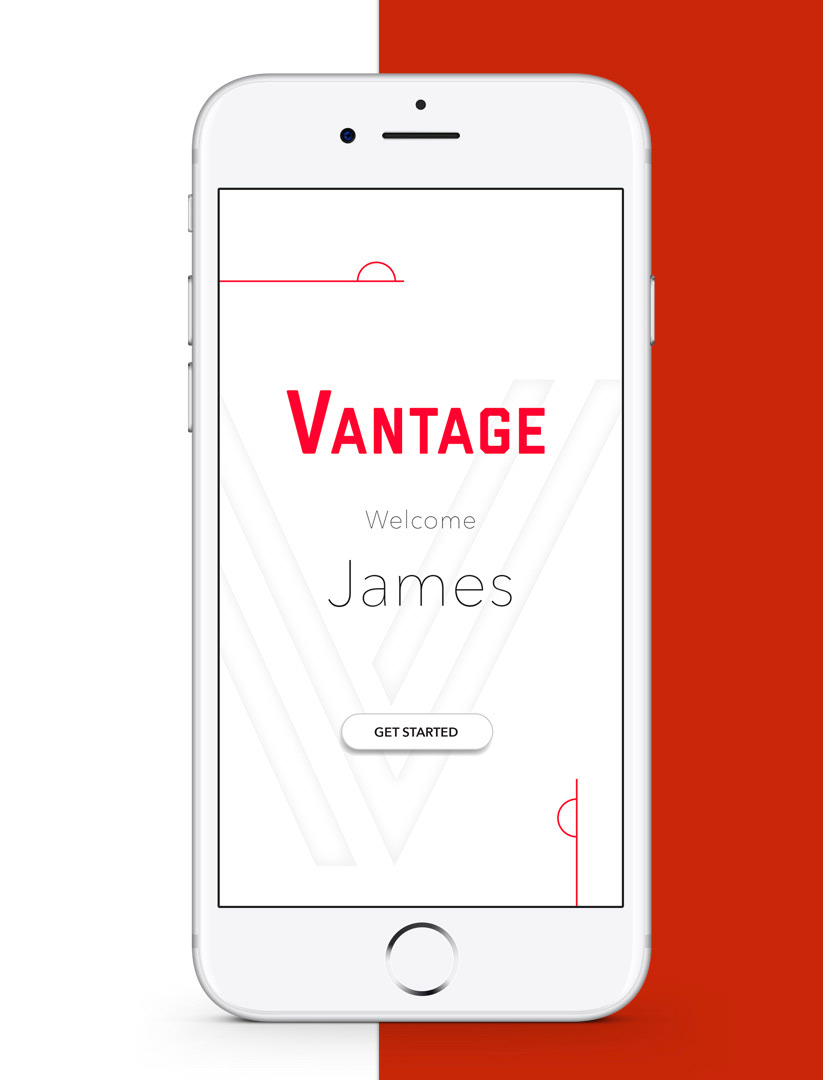 Challenge: Fans are annoyed by having to seek out answers from multiple sources.
Solution: Meet Boomer; All you have to do is ask. A Facebook bot that can answer all your sports in a touch of a finger.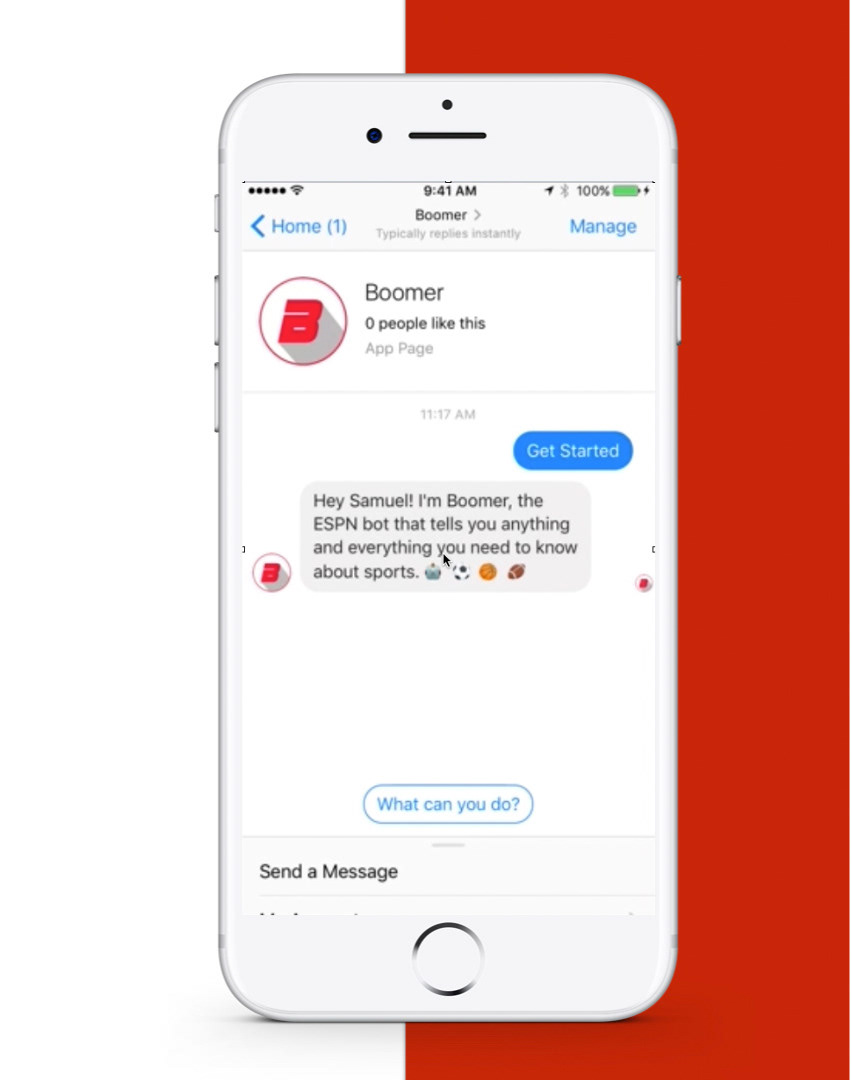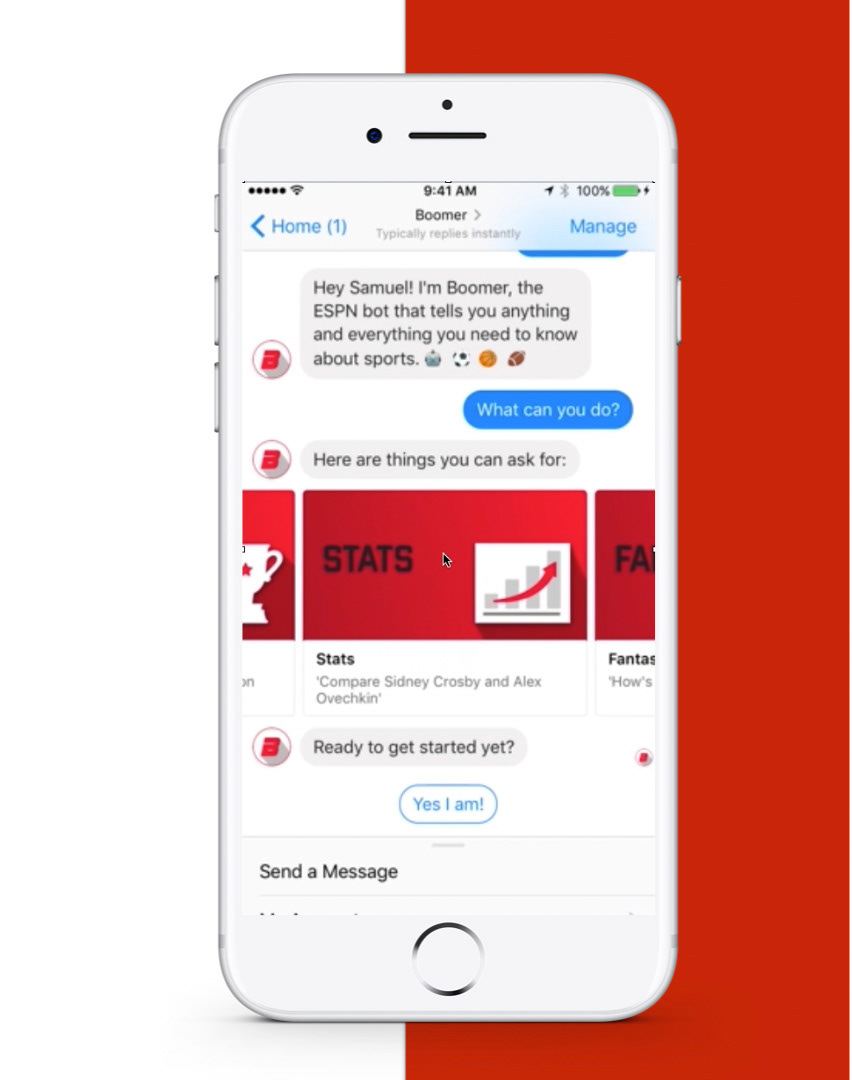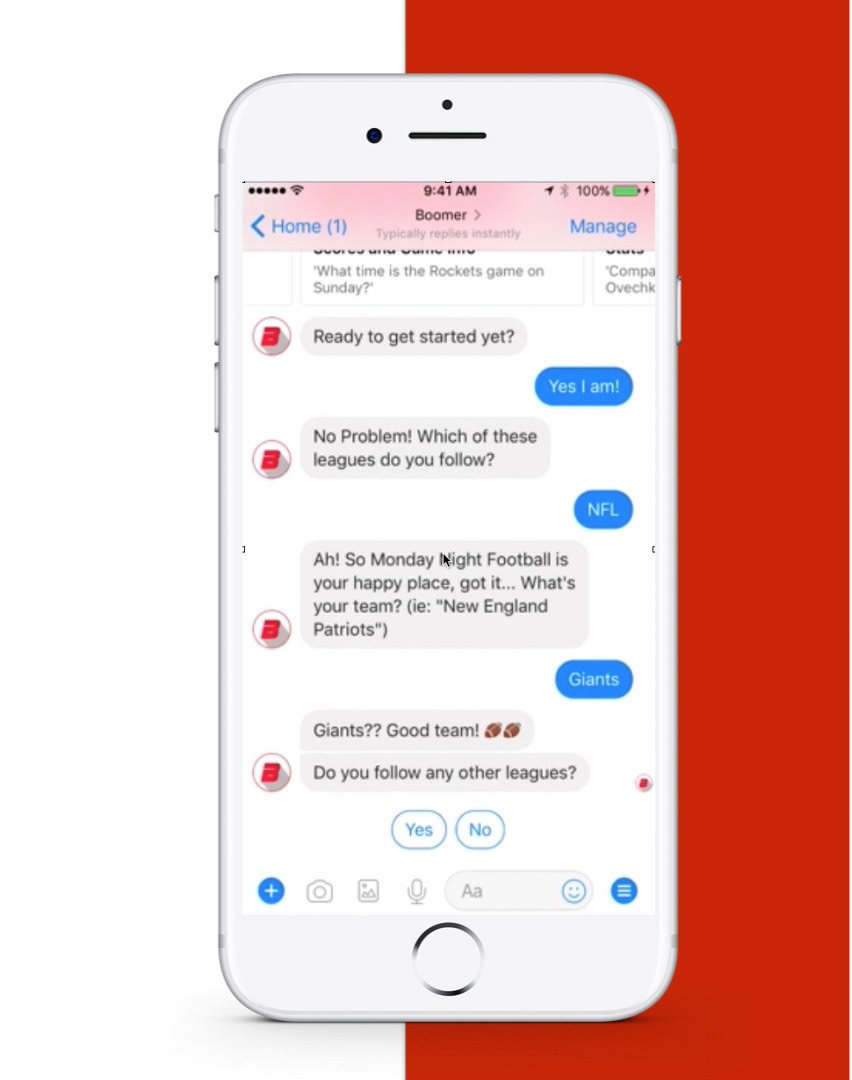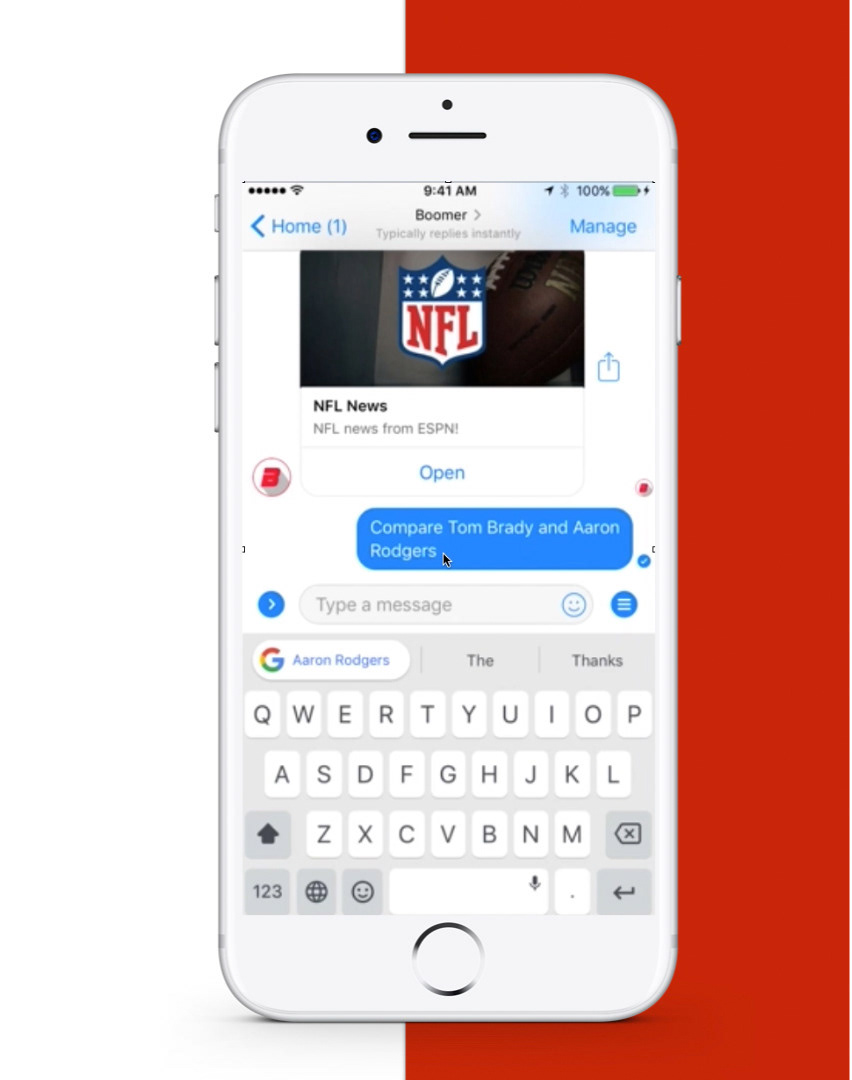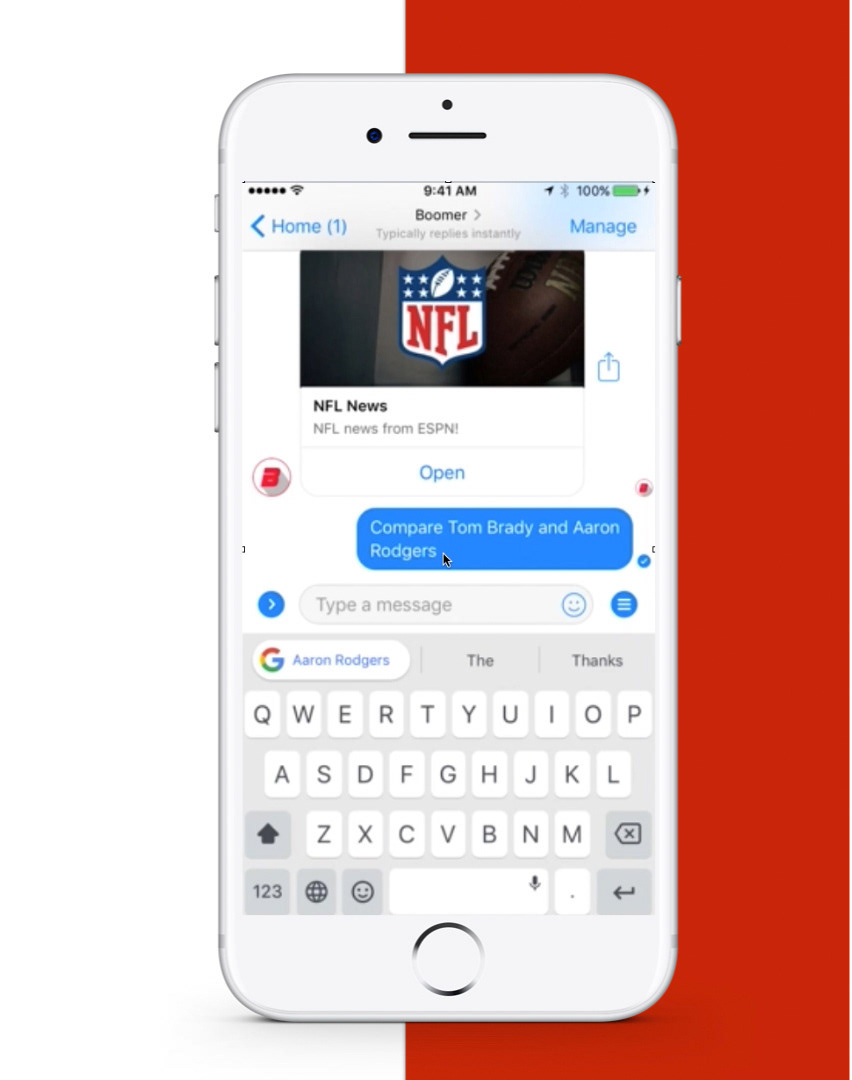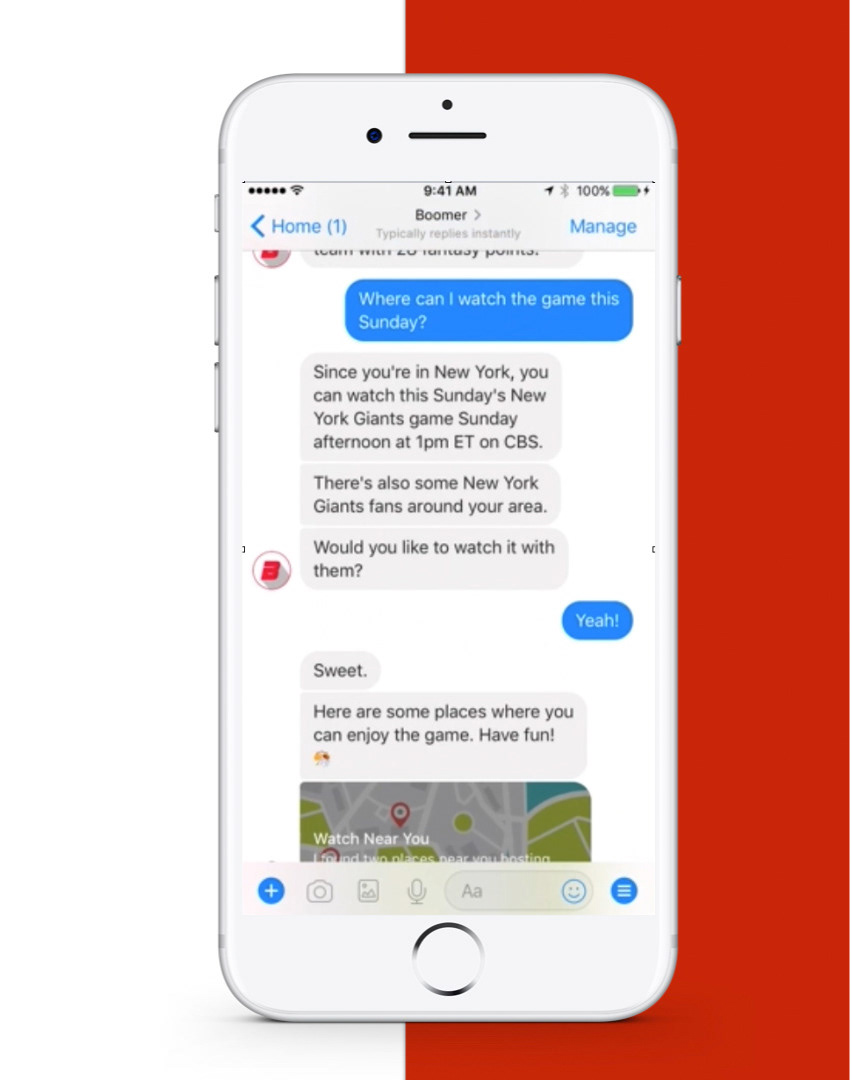 In a perfect world, a user would use would attend a game and interact with "Vantage" and boomer to write their own perspective of the game they have attended on the draft.