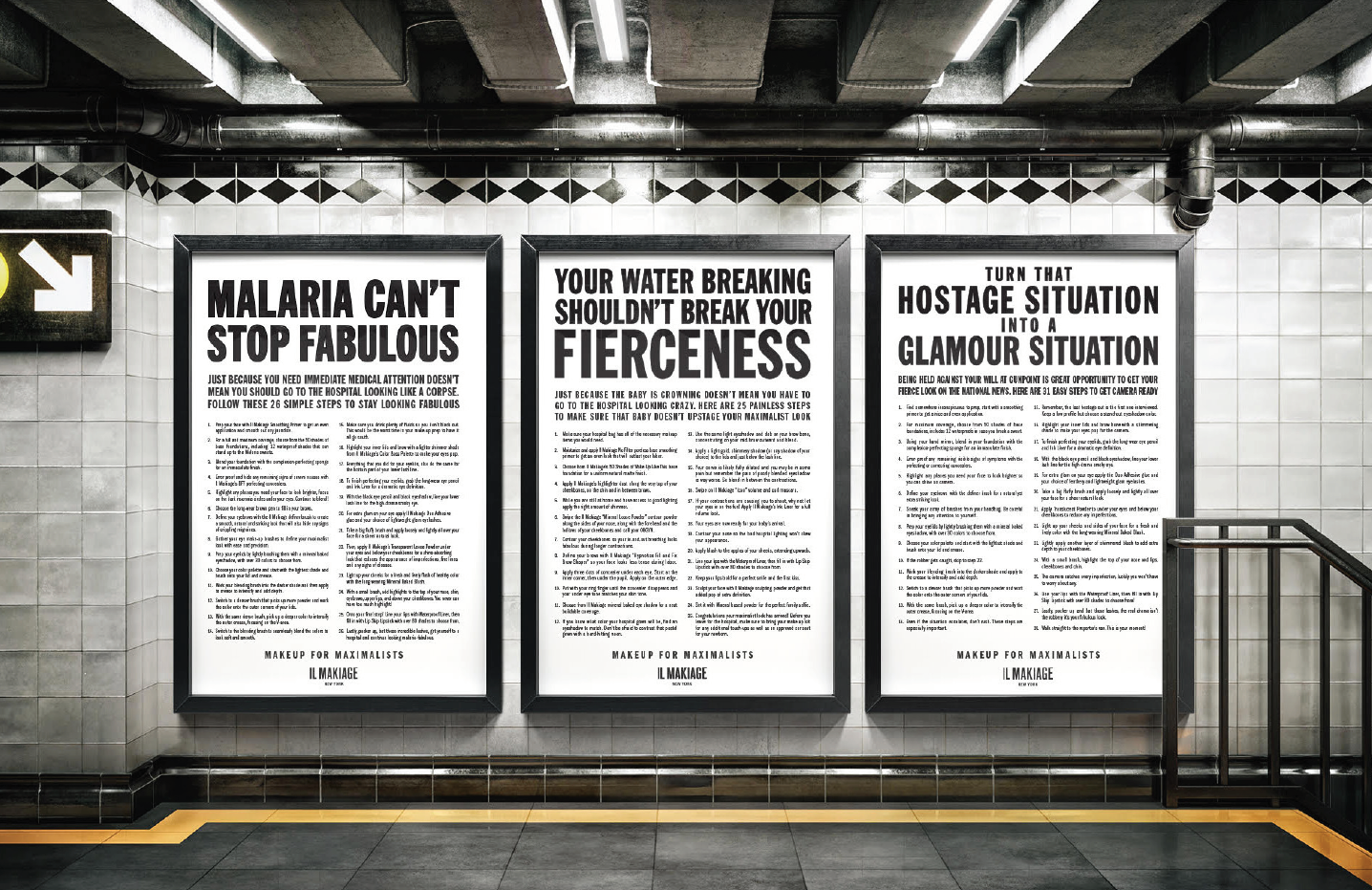 Il Mikaige is a popular make brand from Europe and prides itself on being a makeup brand for the maximalist. We were tasked to reimagine a campaign that would introduce them to the US market that would highlight the same brand values. 
These women ensure their makeup is flawless at every moment of their lives. Being a maximalist is a key to their being Hours and hours of their time,each and every step. Not letting anything get in their way    
Being "superficial" doesn't necessarily mean you're not willing to work hard. To a maximalist, every occasion is worth the effort.    
OOH 
The OOH includes a series of three consecutive Out of Home ads. It does so by eschewing the standard beauty conventions of fashionable models and high-end photography, and instead using bold headlines and humorous steps that are "simple" only to maximalists.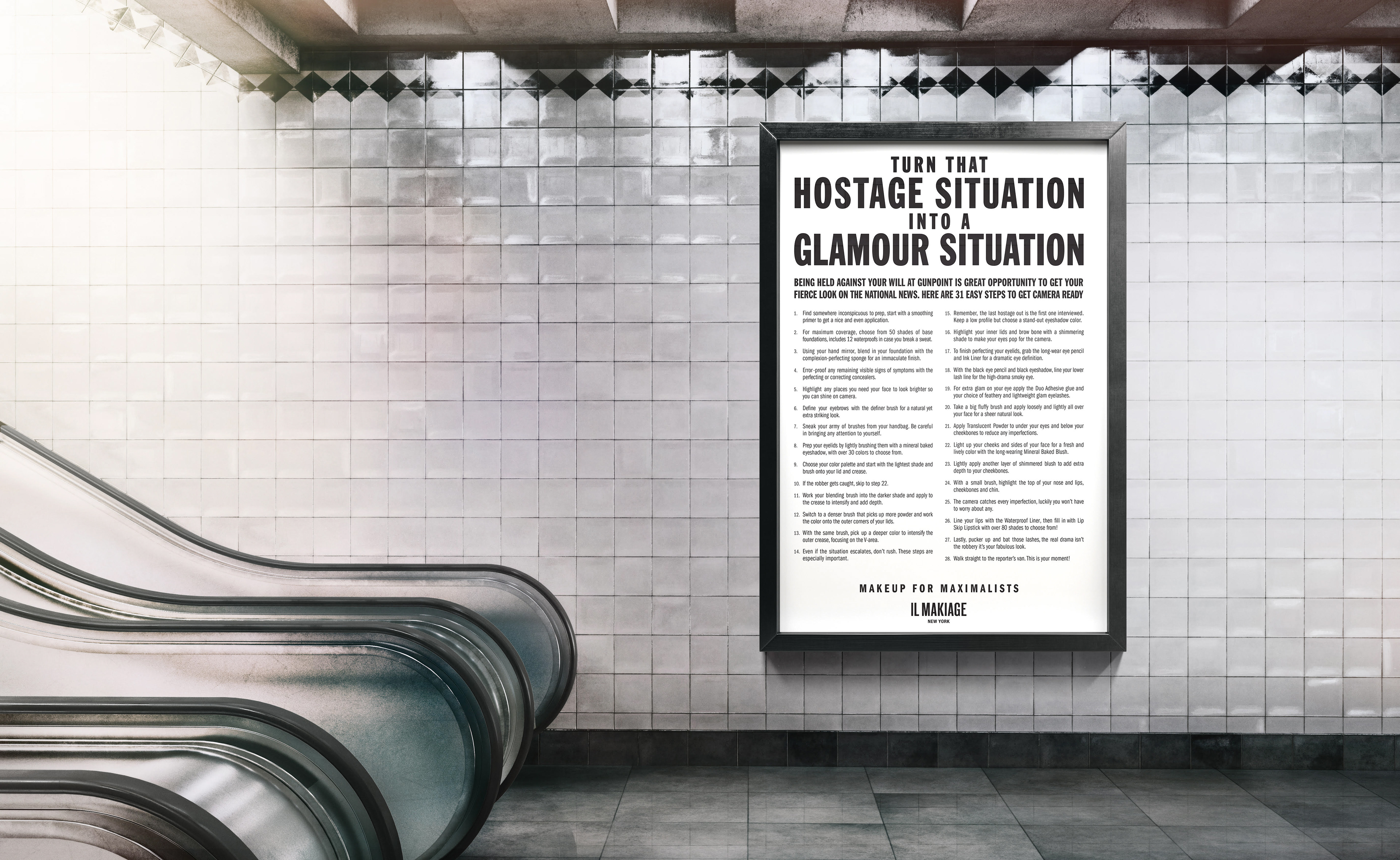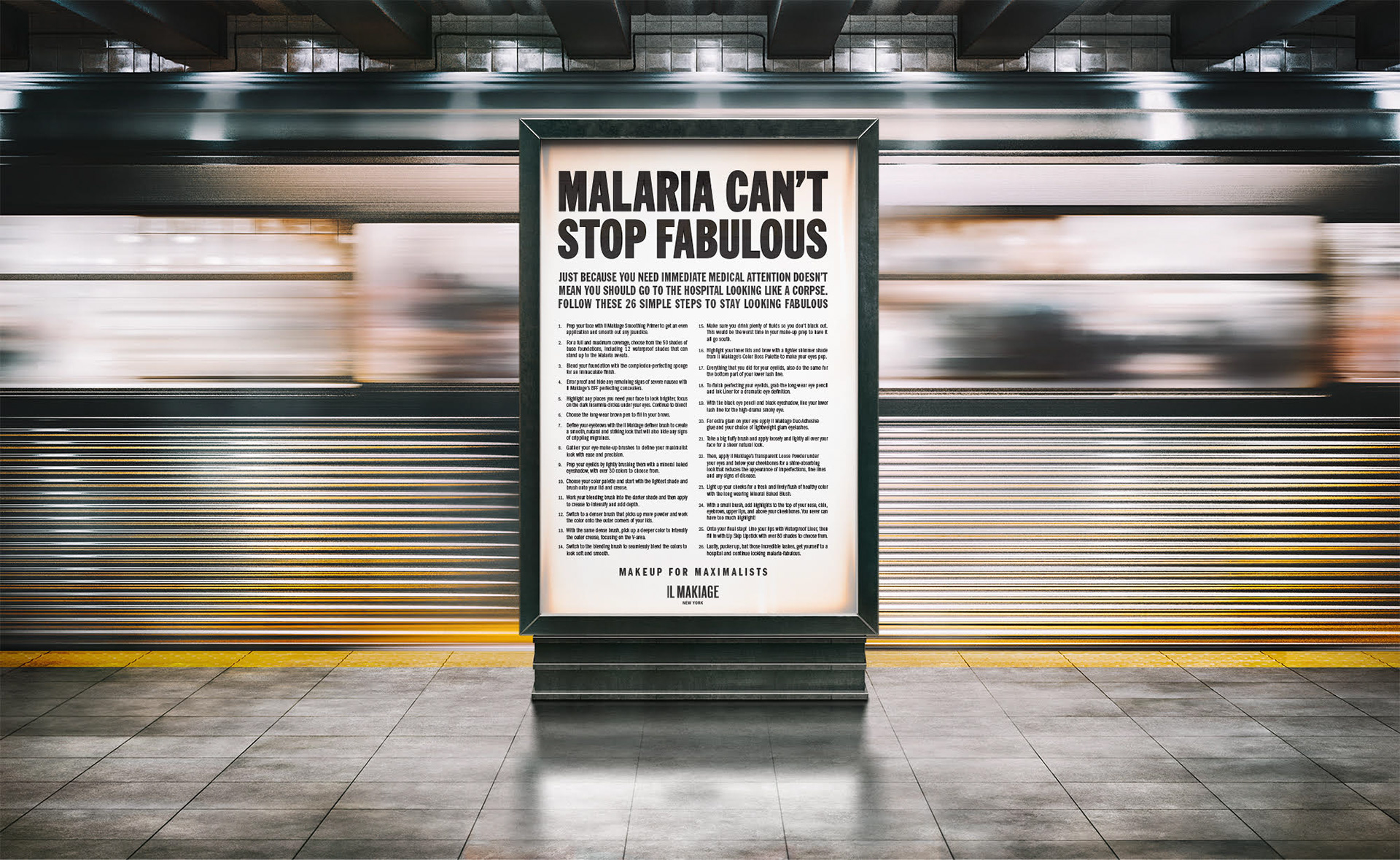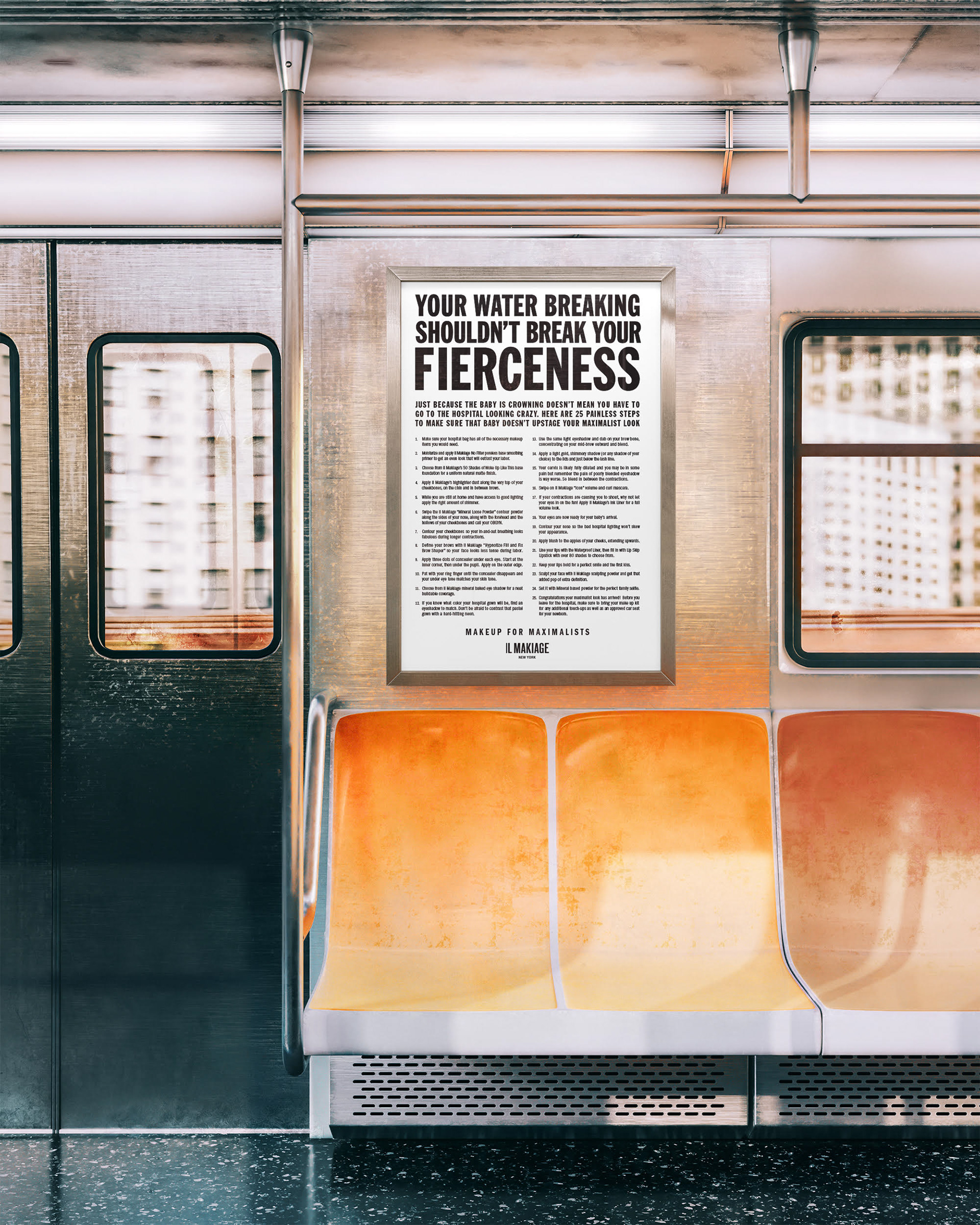 PRINT INTERACTIVE

​​​​​​​ An accordion style makeup tutorial booklet of simple tips for maximalists. Nestled within a women's fashion magazine, the accordion style booklet will open into a lengthy booklet, with the exaggerated steps it takes for maximalists to apply their makeup.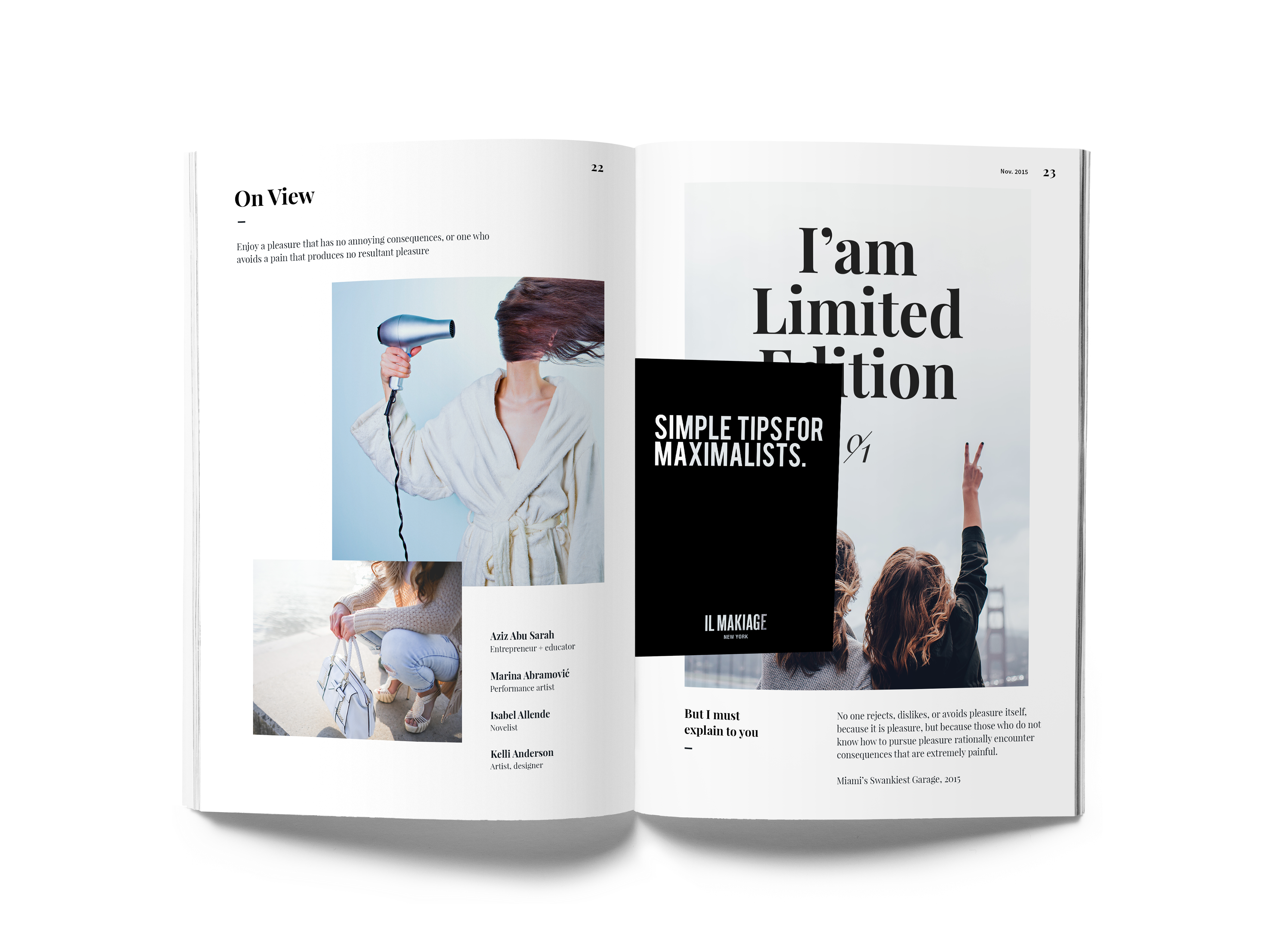 INSTAGRAM STORIES 
To grab the attention of the maximalist of social media, we would create the world's most extended Instagram stores series, spanning over a couple of days, including the instruction of each makeup look from our OOH.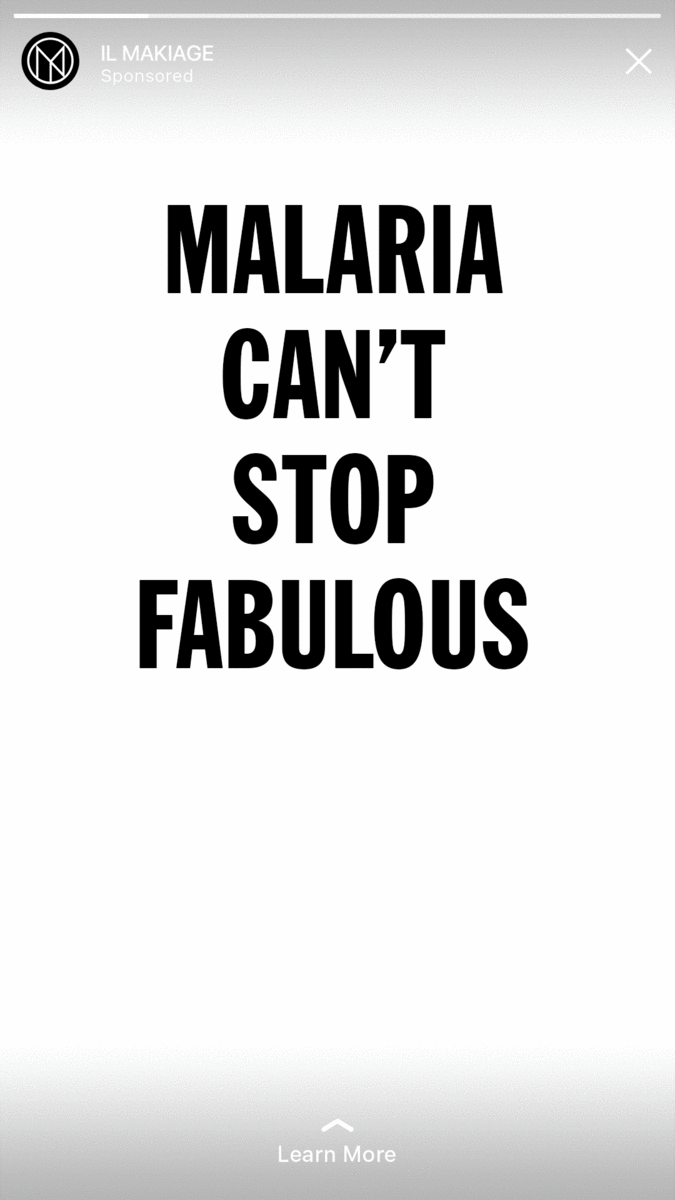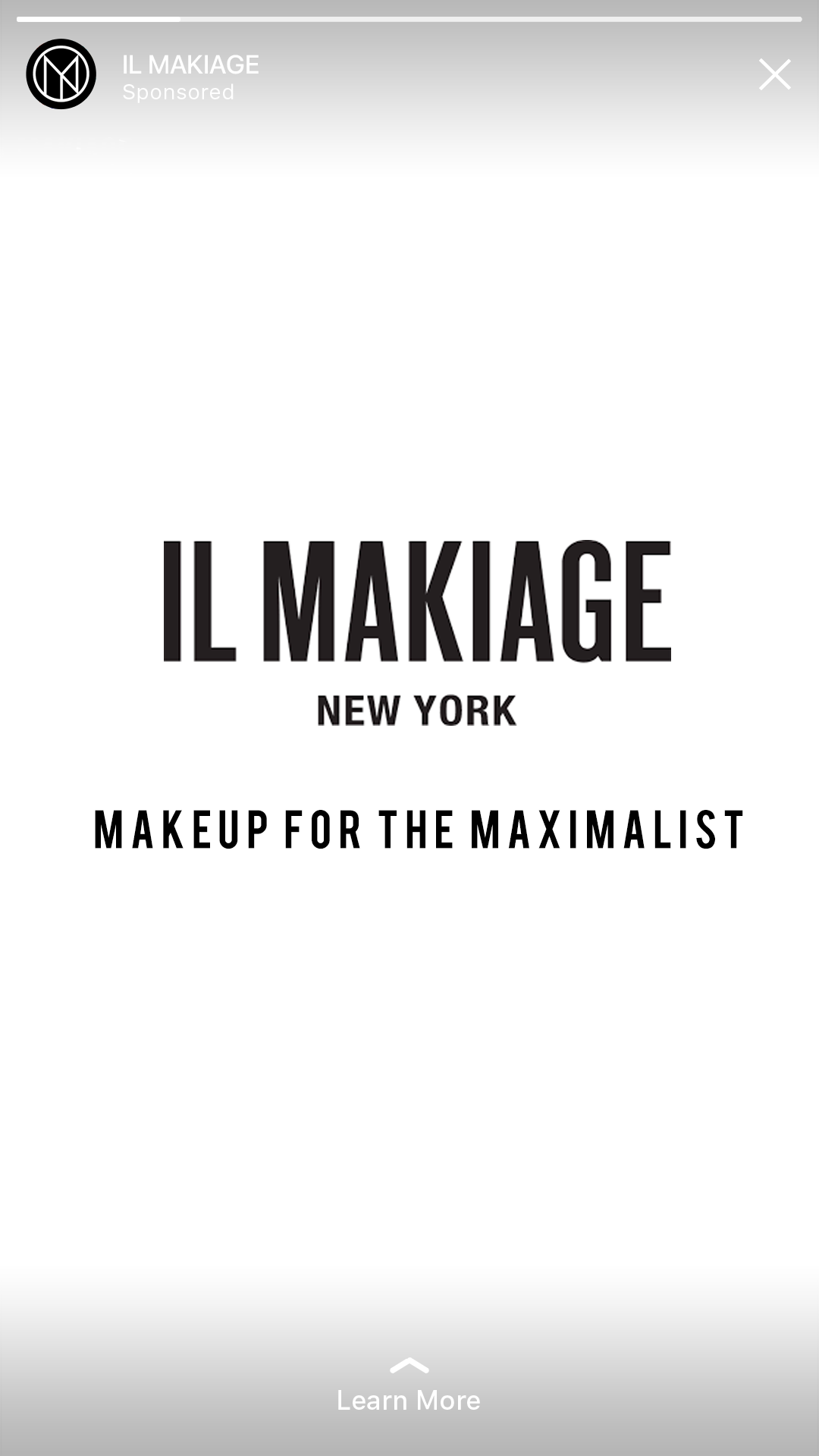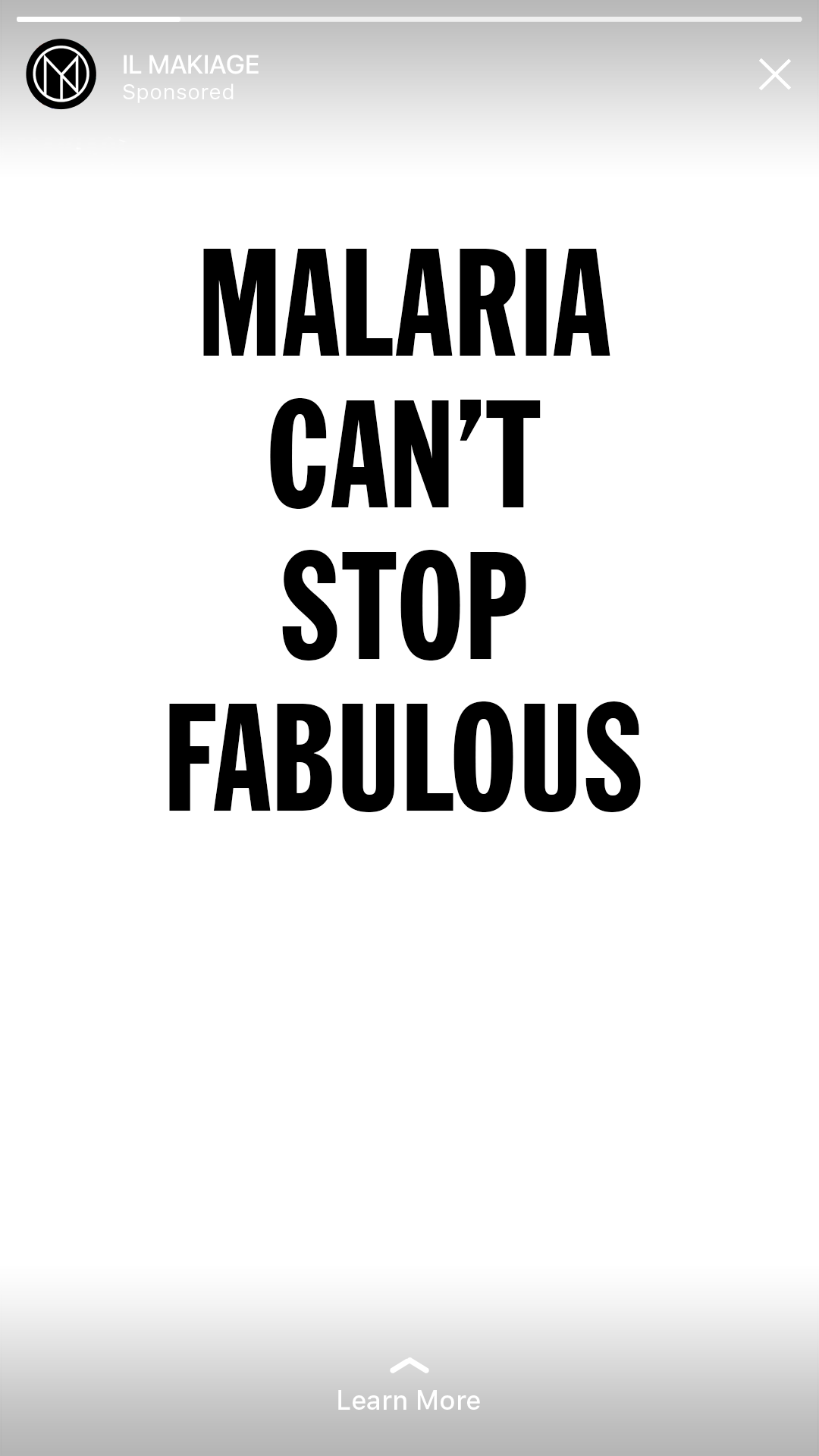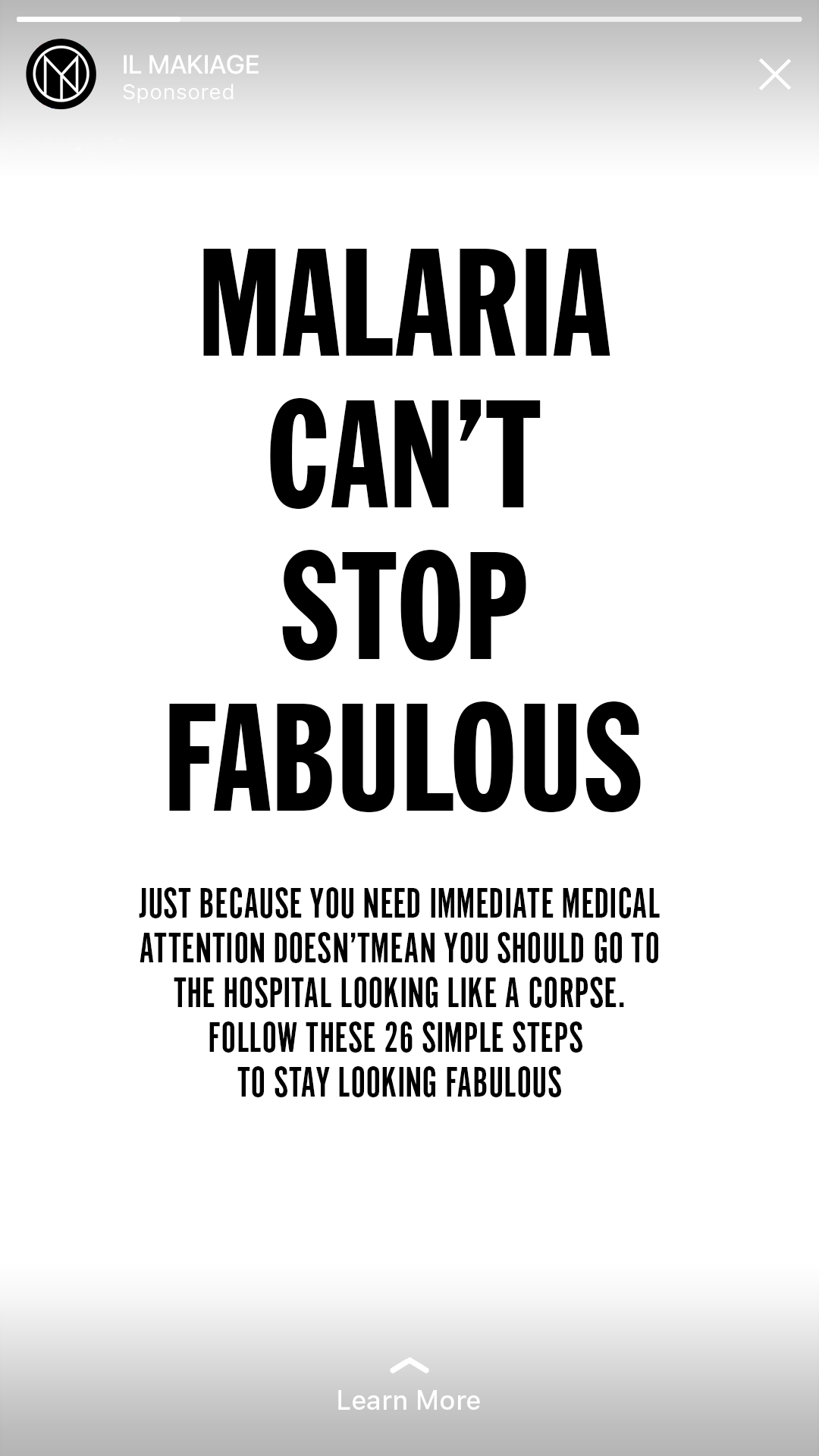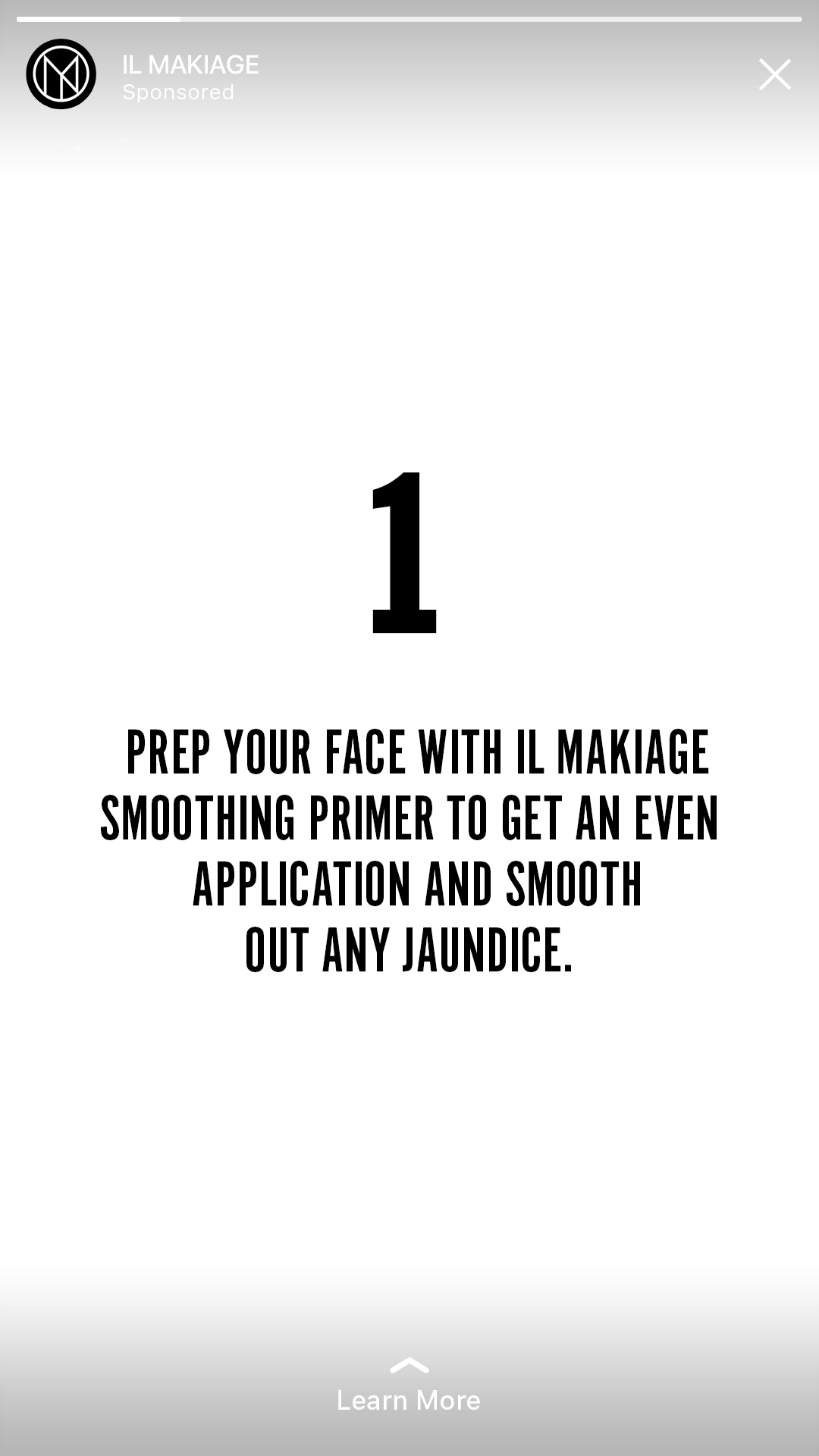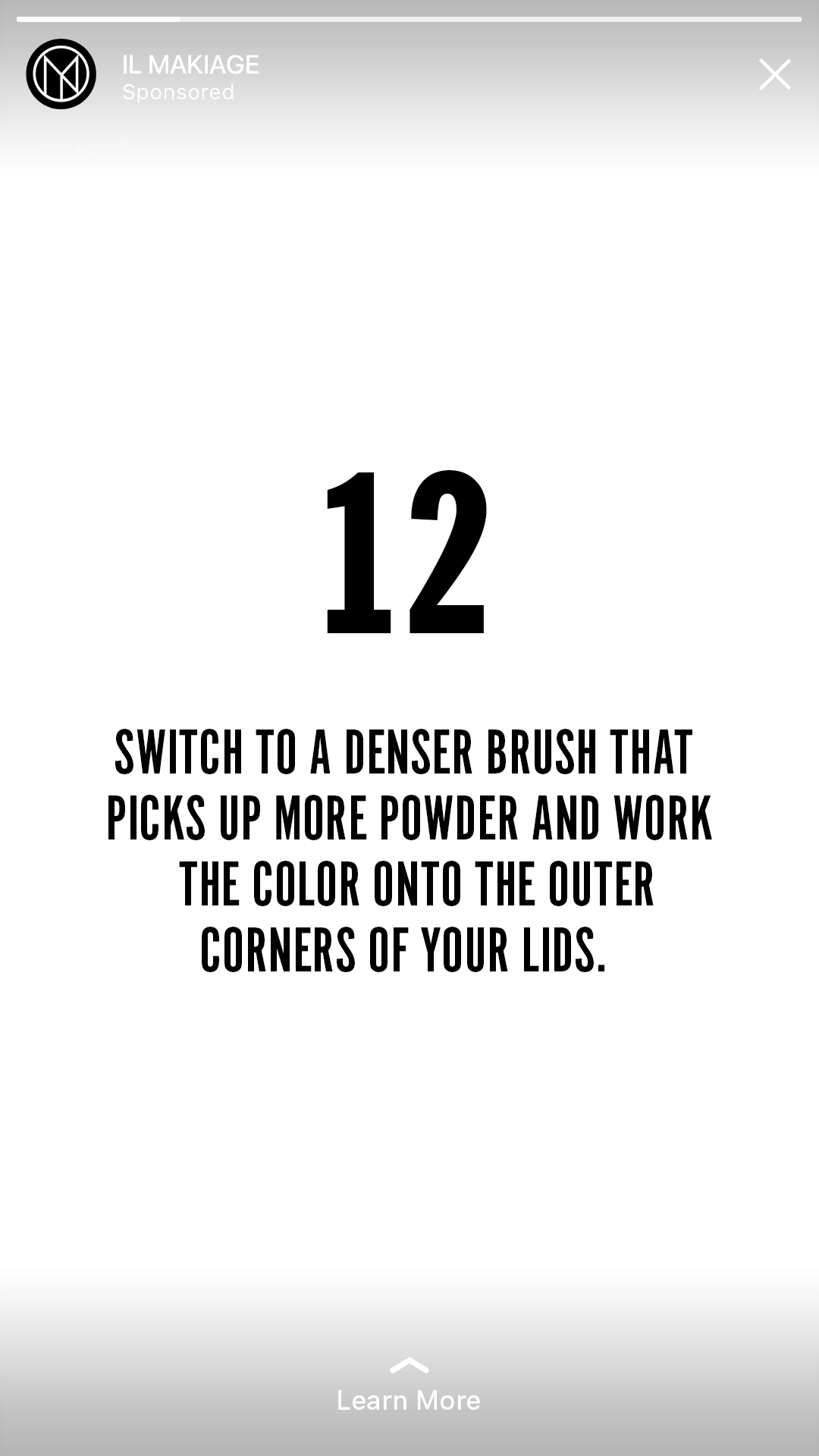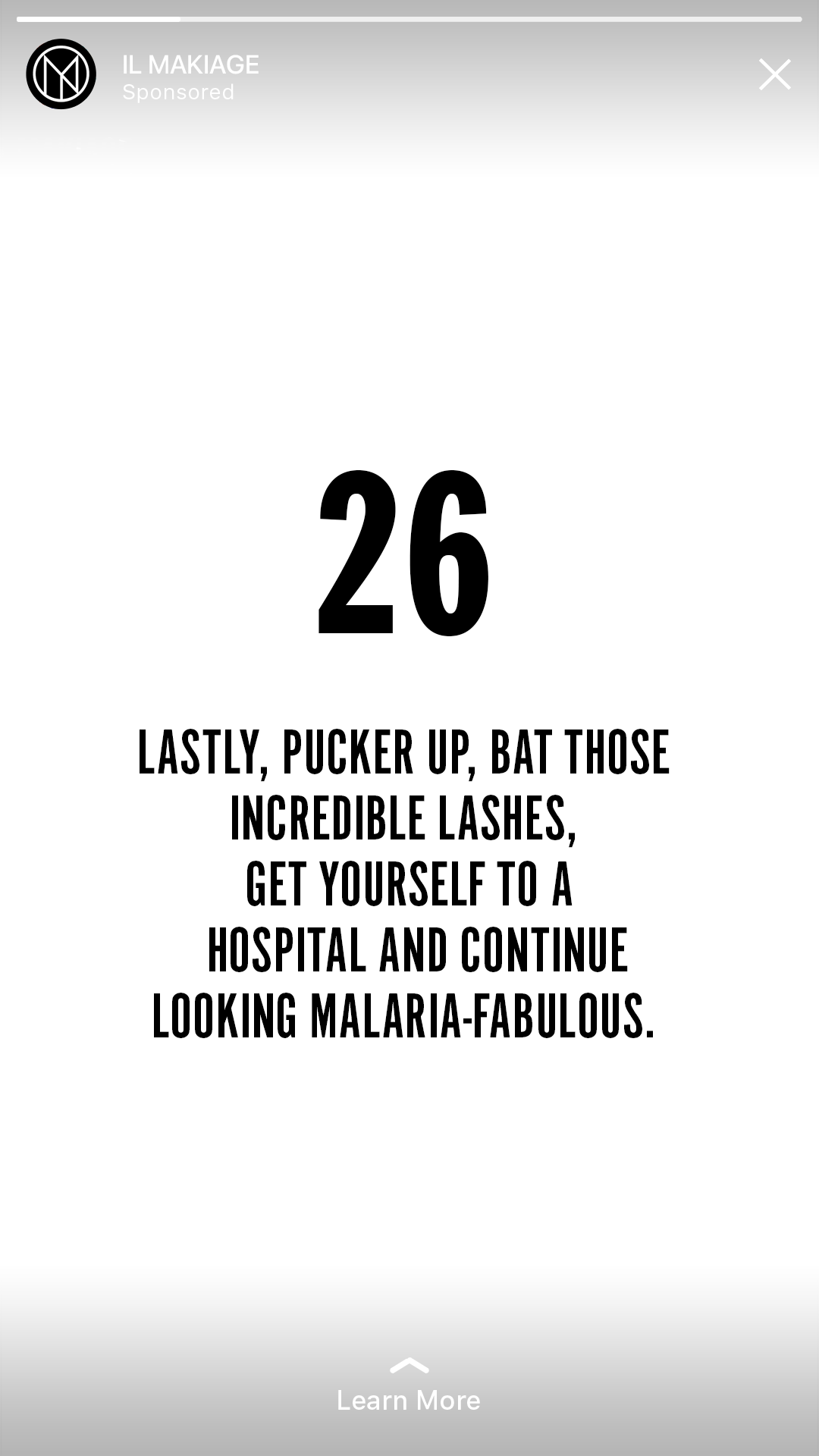 SEO 
When online users Google search commonly terms like "doctor near me" or "bug spray," customized sponsored links will direct users to the perfect look for their occasion. 
The targeted links will lead to extended makeup tutorials, streaming live on YouTube by maximalist influencers.