With the boom of online stores like Chewy.com, Petco has been struggling to attract younger customers. To change that, they wanted to create a millennial-first campaign that will help them stand out and become a go-to pet care brand.
Young working professionals often live in big cities and, therefore, tiny apartments. Their lifestyle and living situation can't fit a full-size pet, even though they could really benefit from a companion.
A smaller exotic pet can provide the love and companionship of a more traditional one (a dog or a cat), while fitting in the apartments and lifestyles of young professionals. Petco has a variety of exotic pets, as well as anything a person might need to help them thrive. Friends That Fit campaign shows how Petco can bring life and joy of companionship even to the tiniest homes.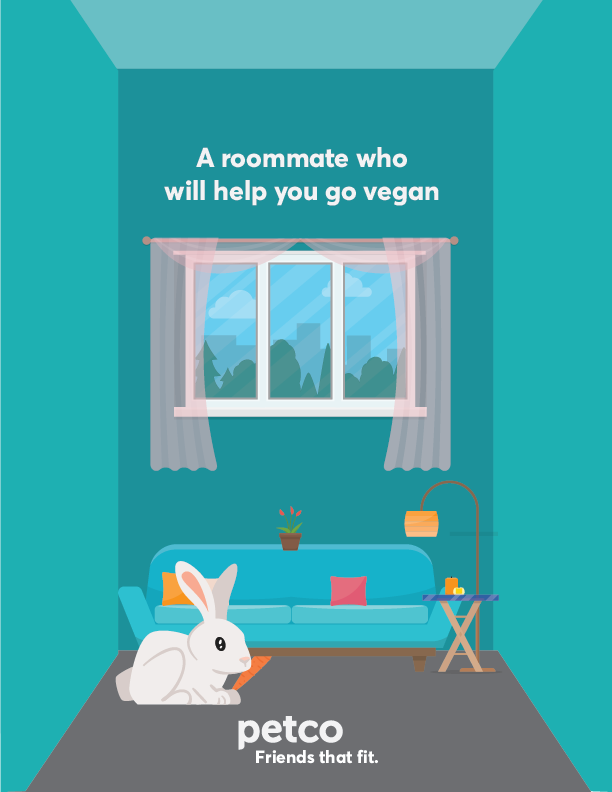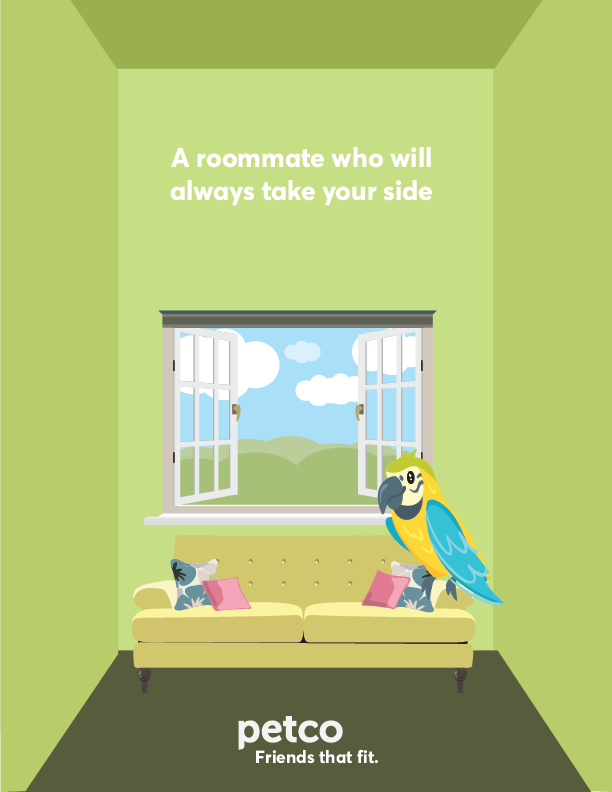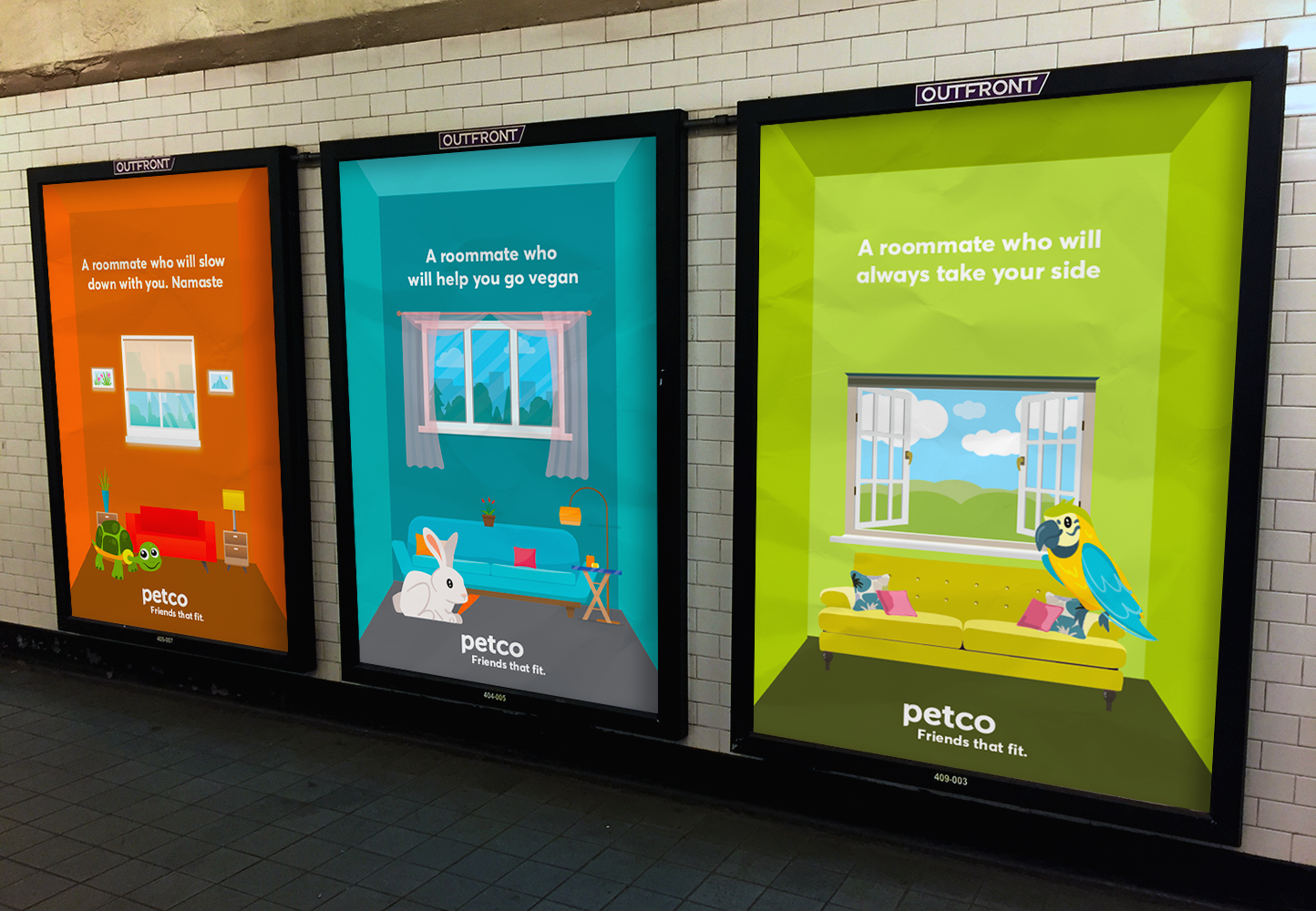 EXTENSION  1
Relatable Instagram Storie
We created a series of Instagram Stories that highlighted the real struggle of finding a perfect roommate when just moving to a new city and linked to the Perfect Fit test.
Instagram stories will drive viewers to the Petco small pet personality test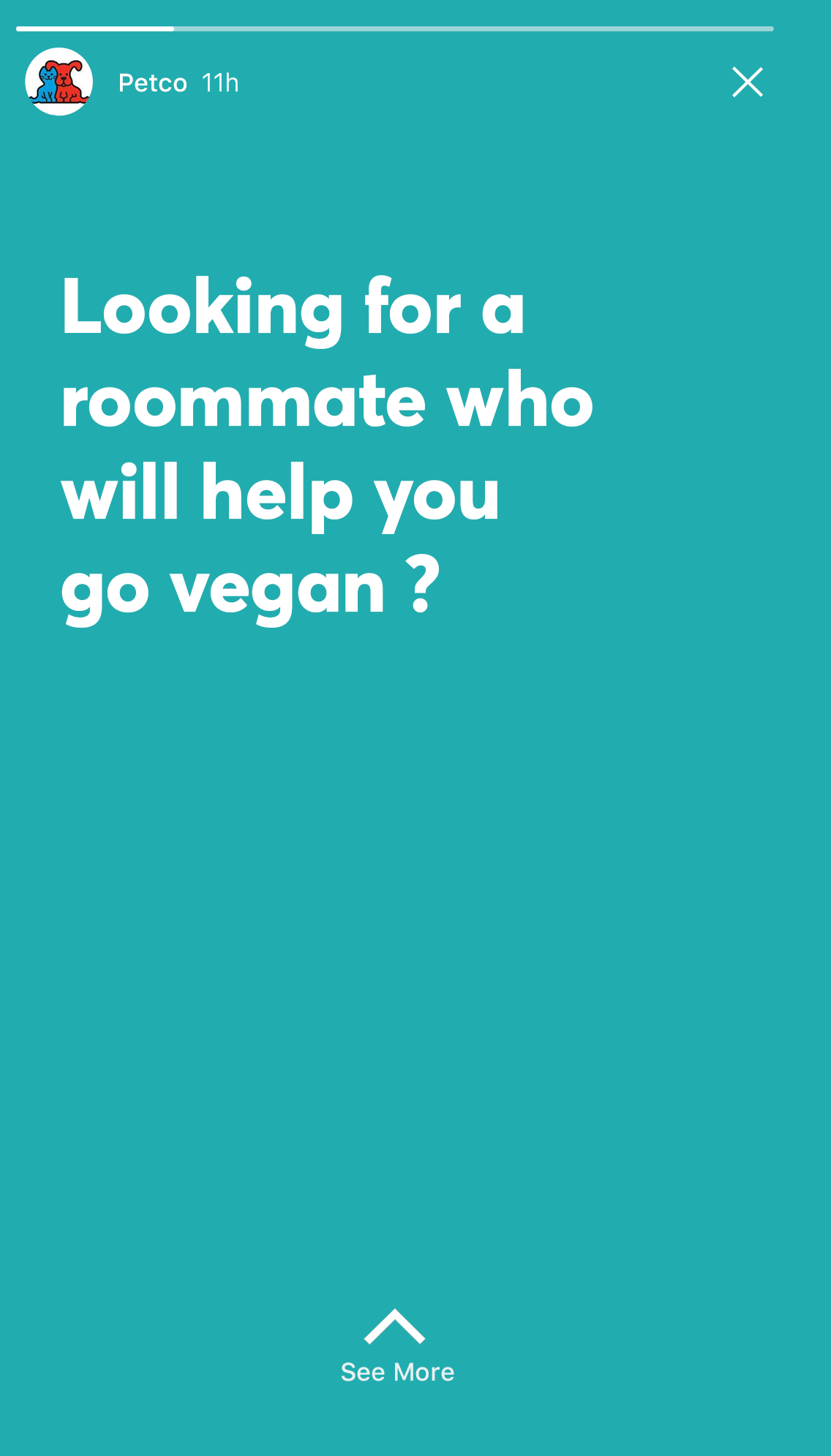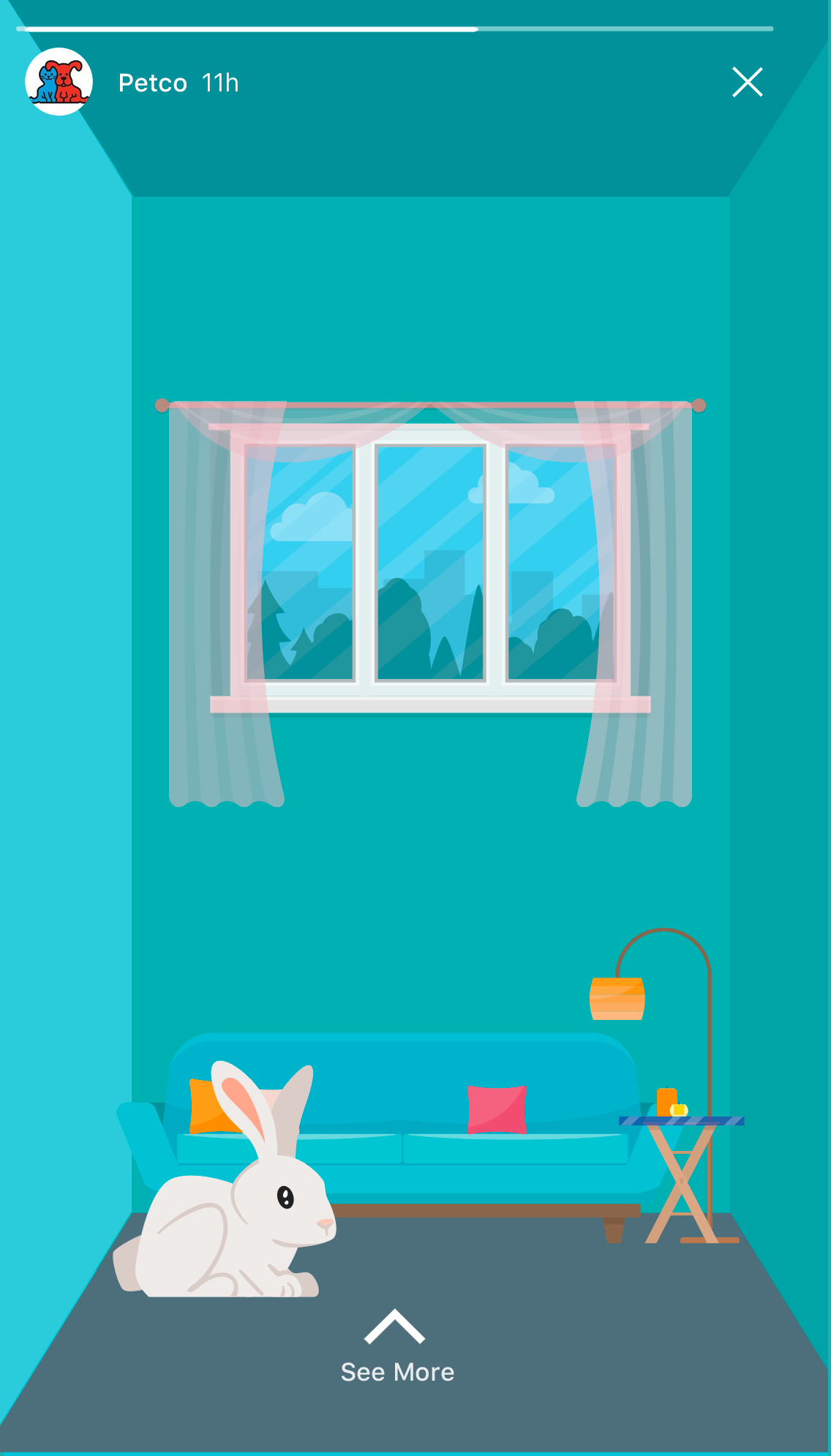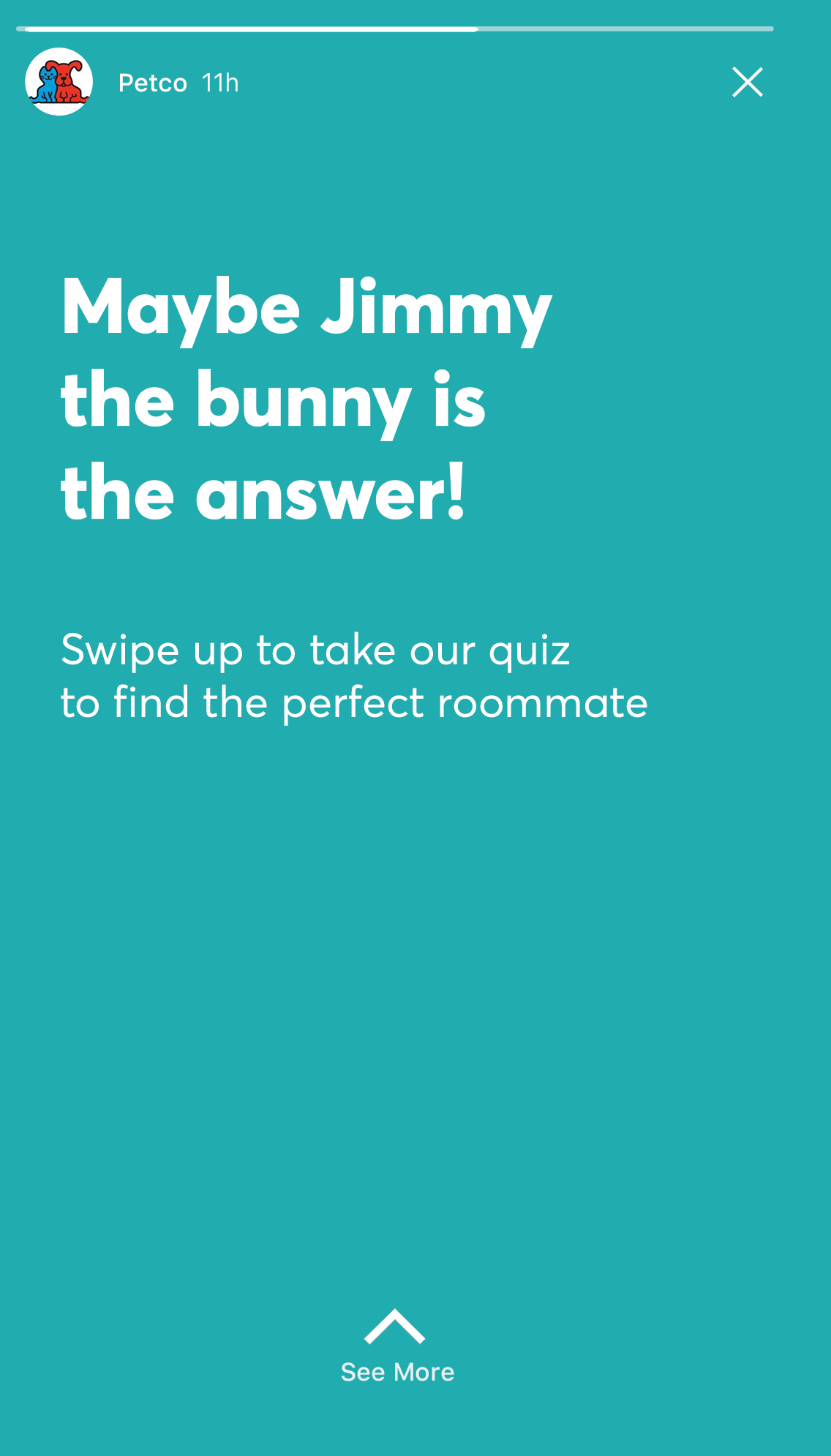 EXTENSION 2
 The Perfect Fit Test
To help millennials find the perfect pet match, we created an online quiz that used personality traits and lifestyle preferences to find the Friend that Fits.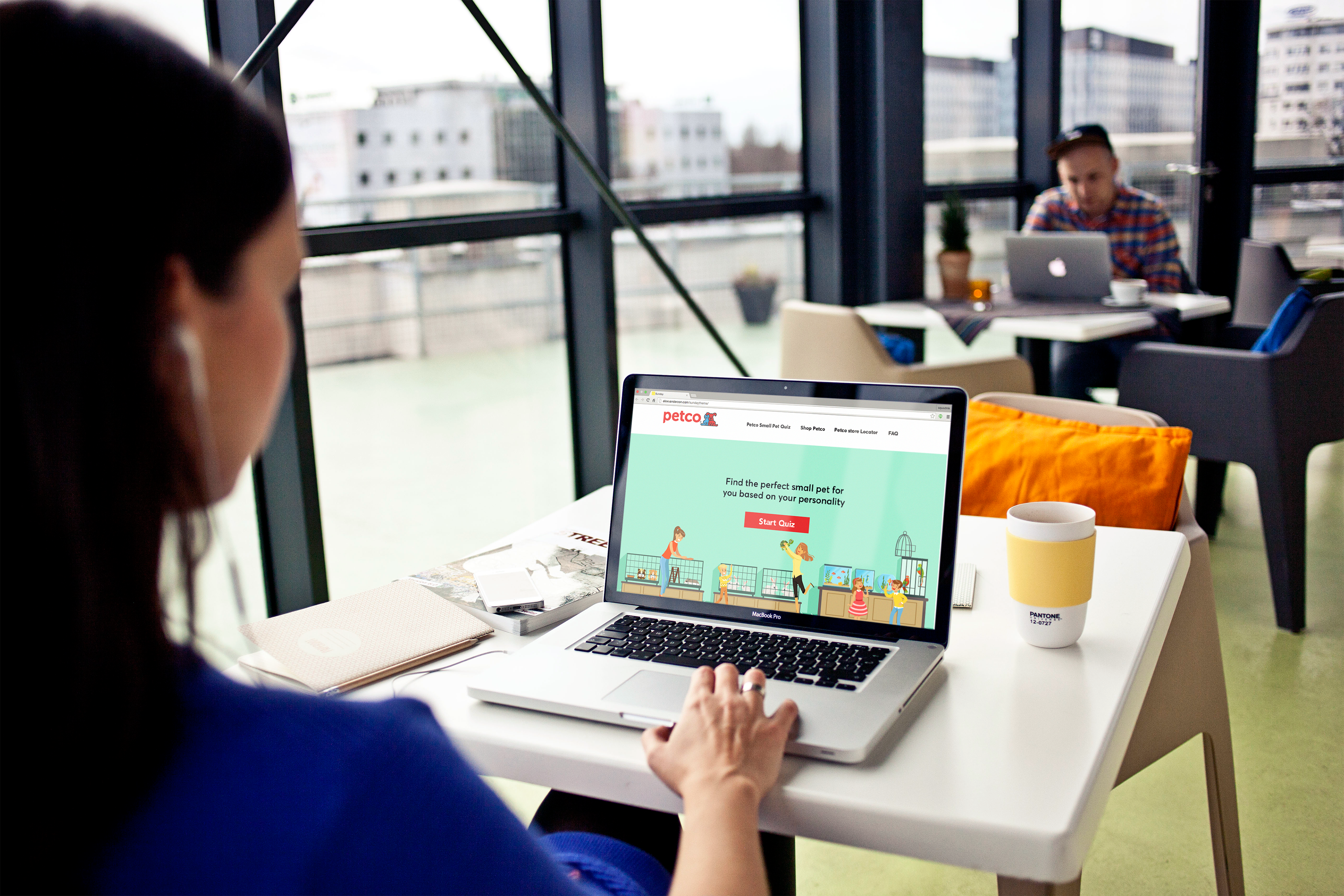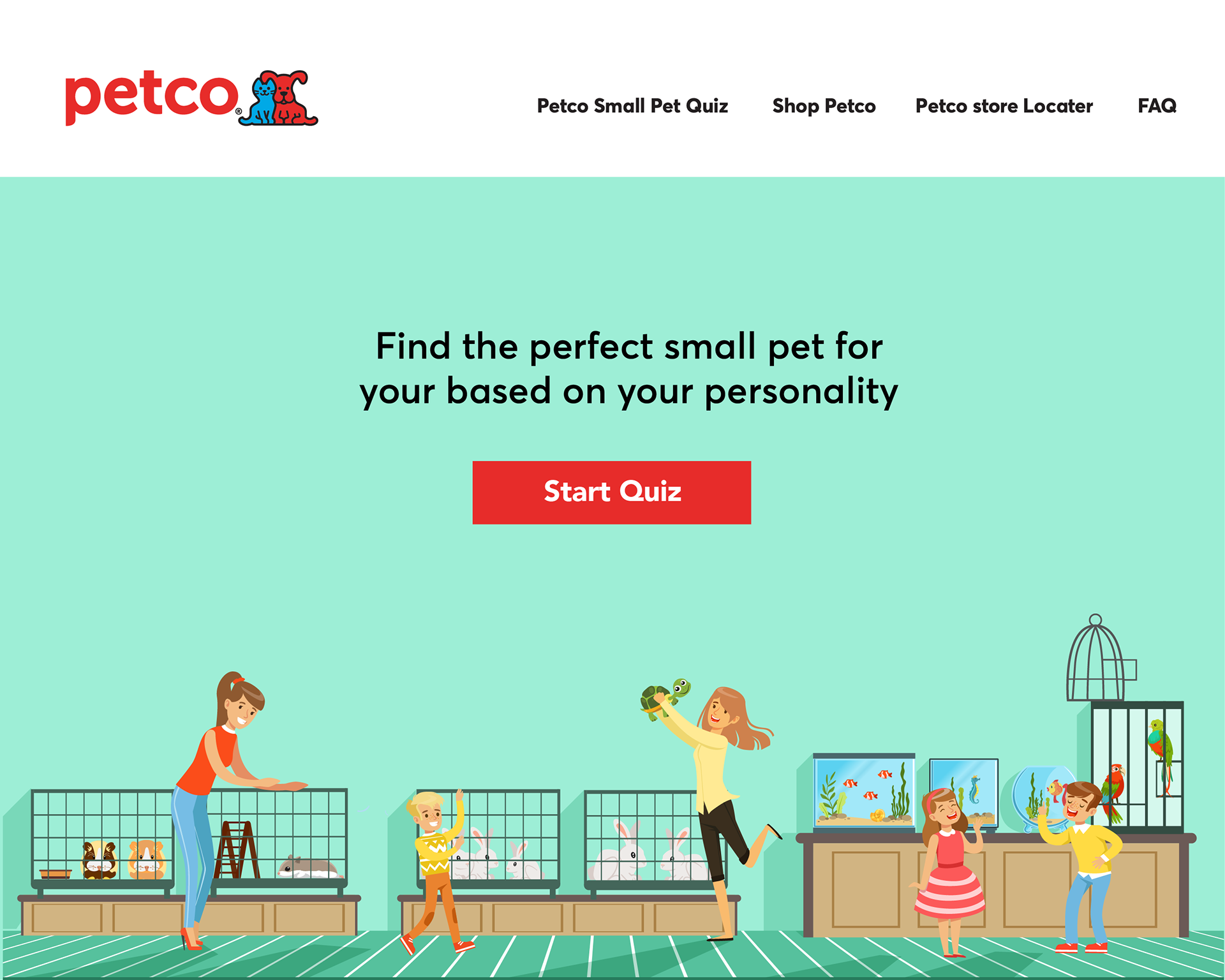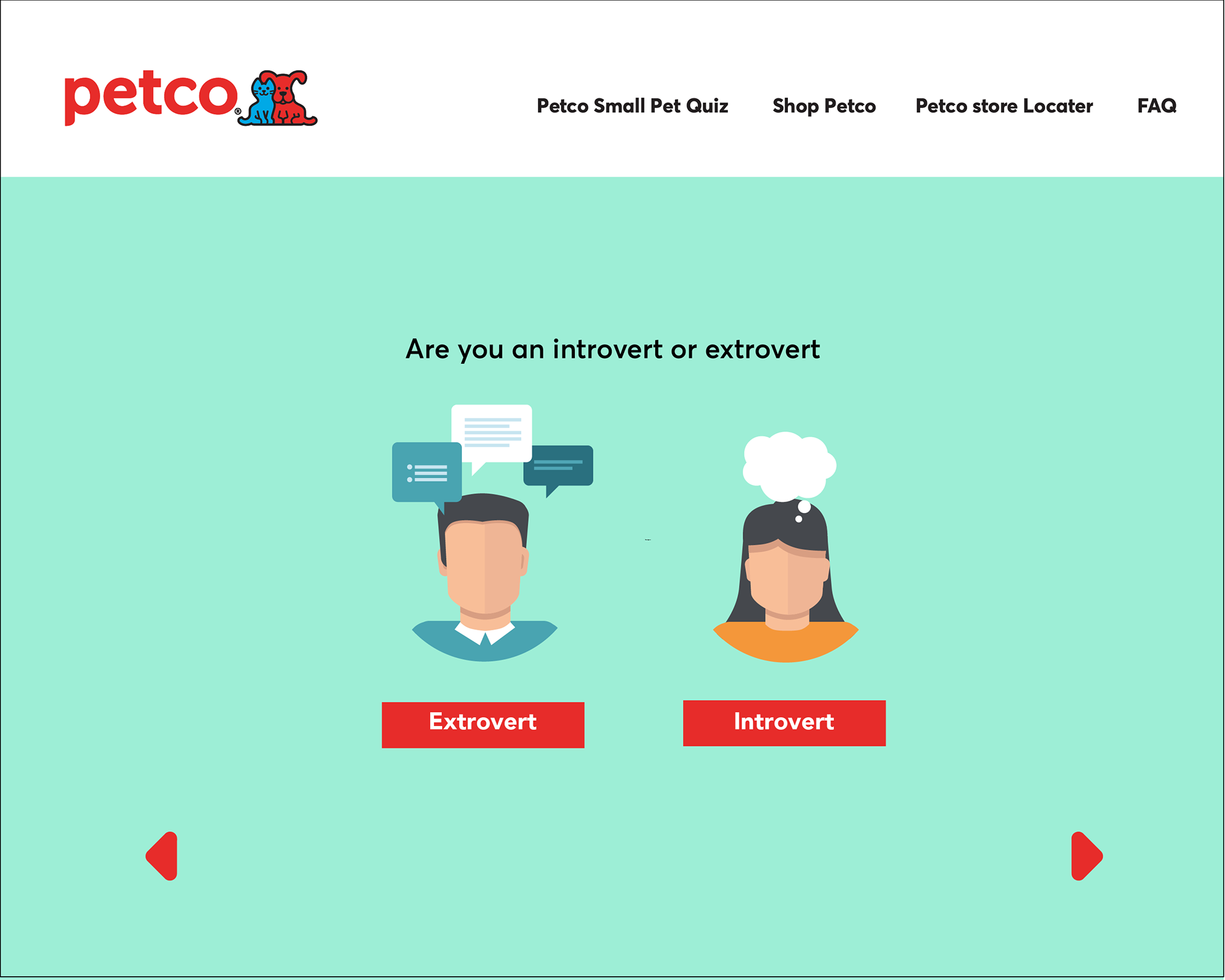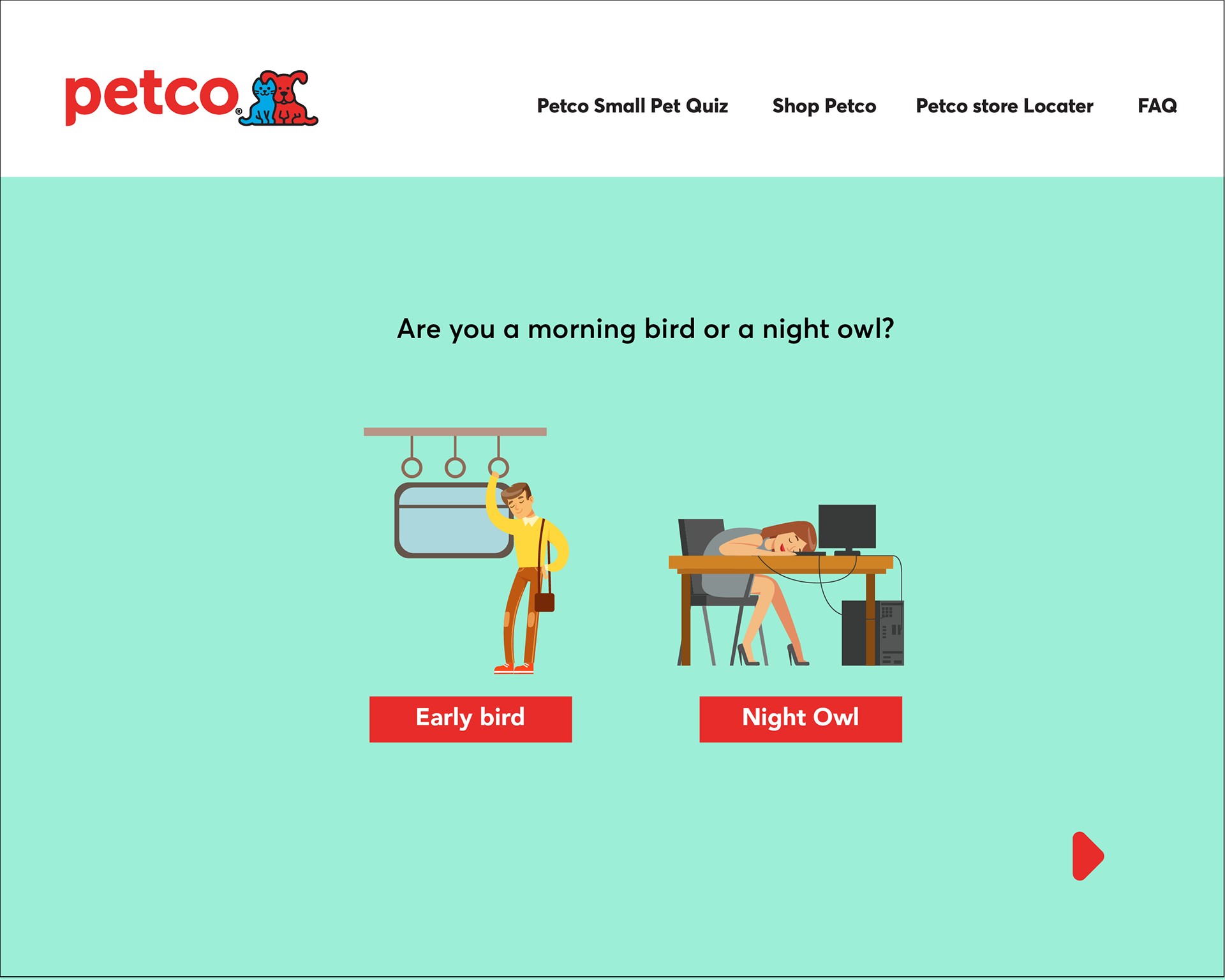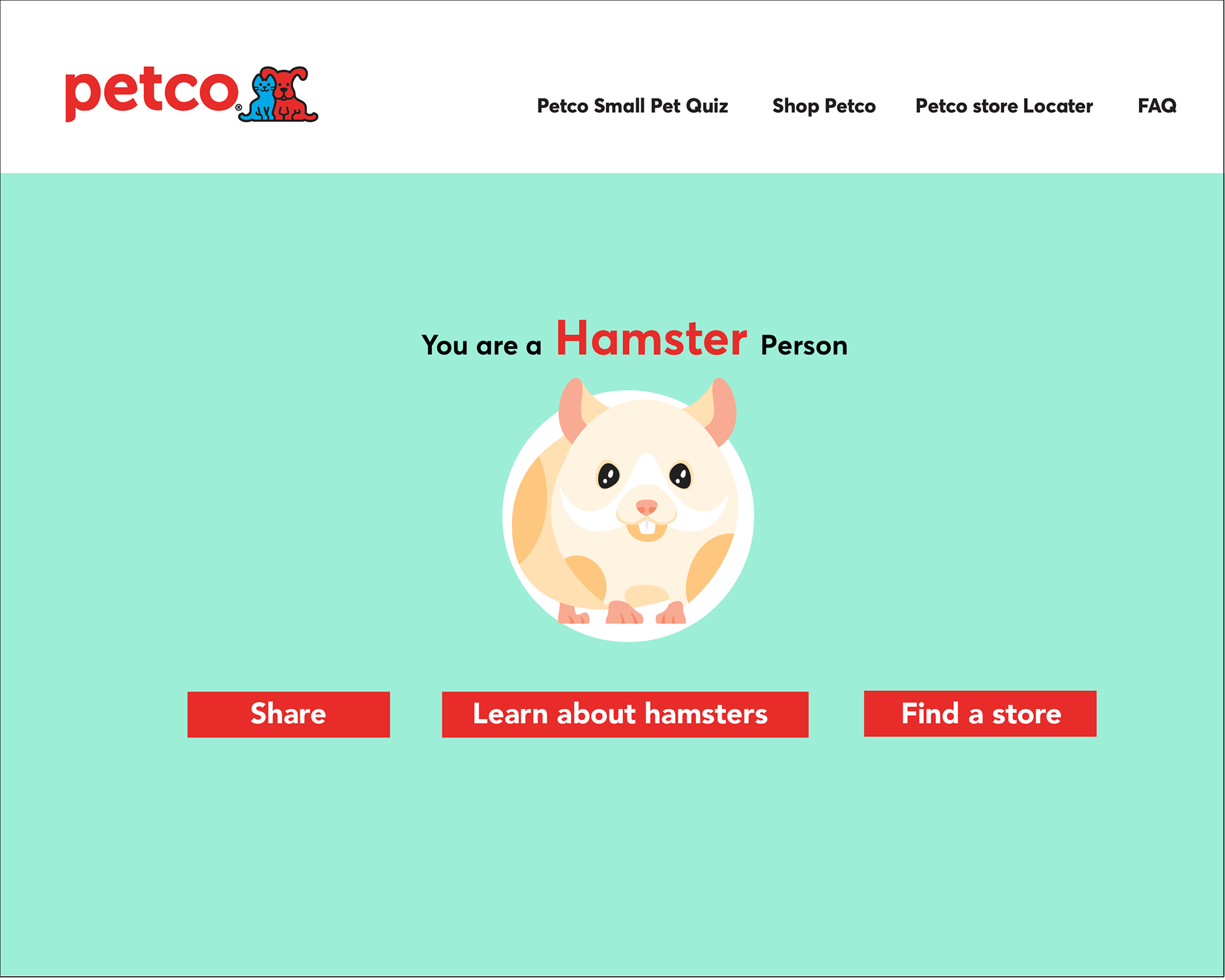 EXTENSION 3
 Roomie Collaboration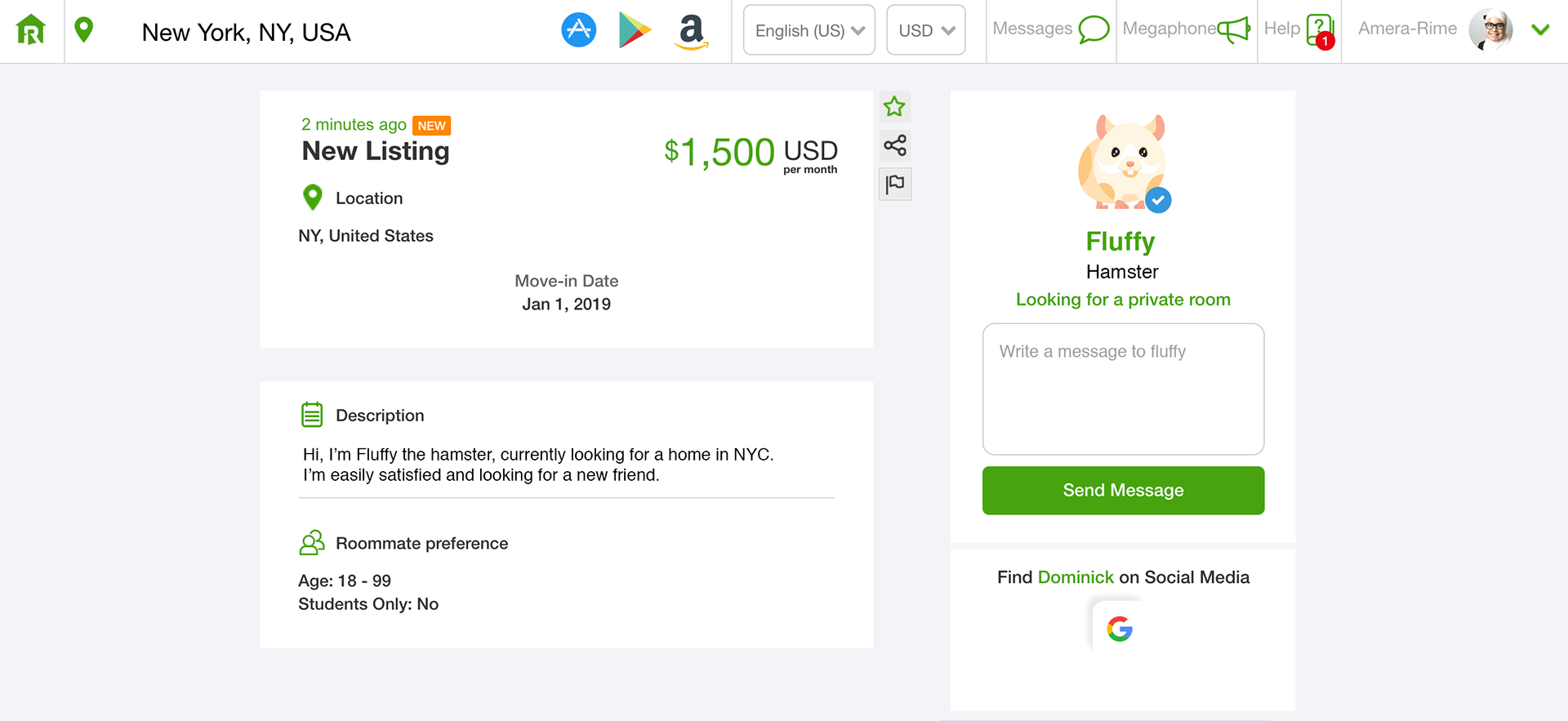 EXTENSION 4
 Google Habitat
Millennials have extremely busy lives, so they are rarely home. To keep their pets content and happy while they are away, we created a Google Home app designed to imitate the natural habitat sounds that are soothing to your exotic pet.