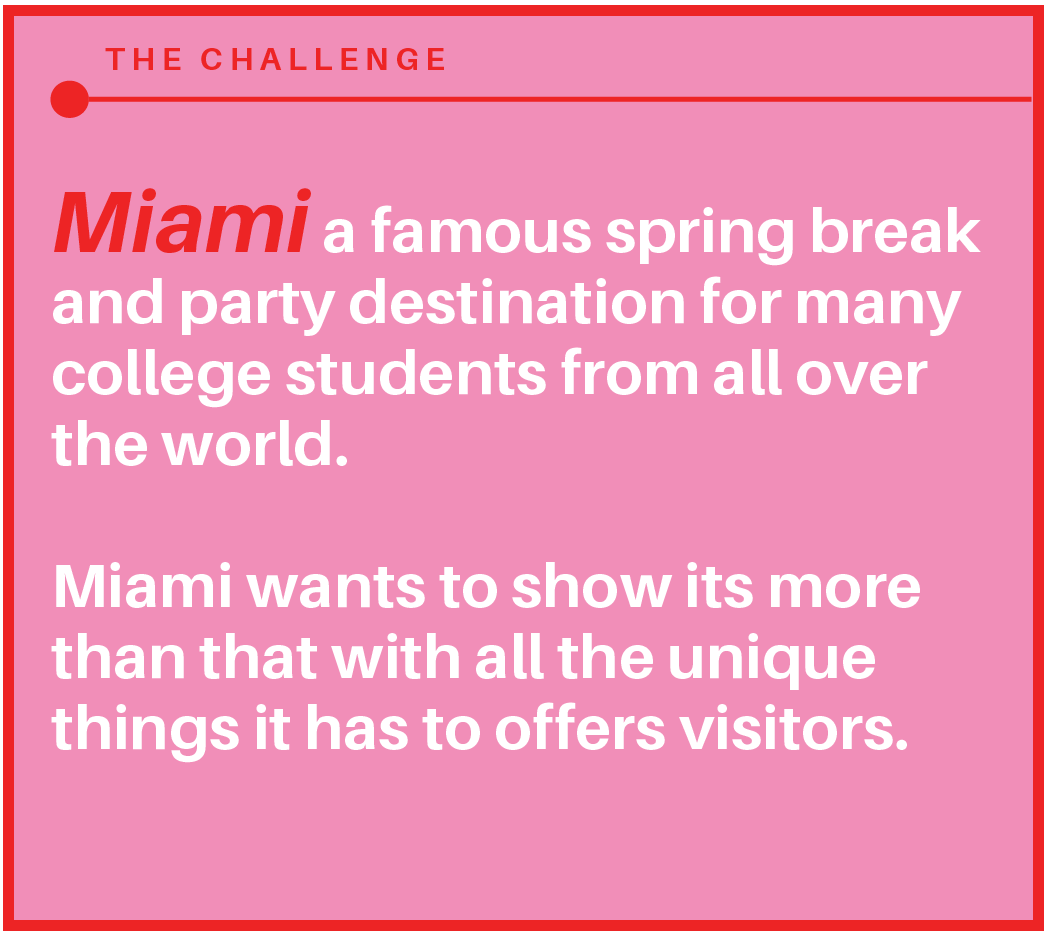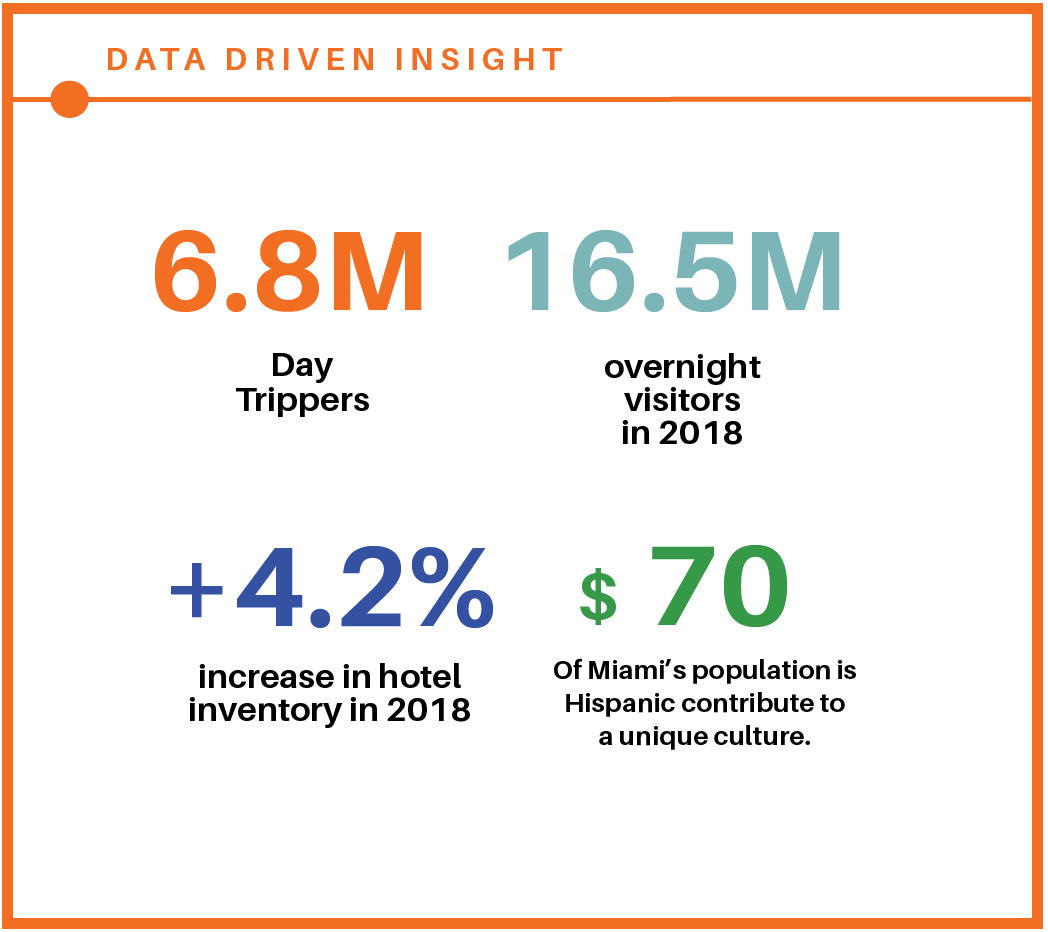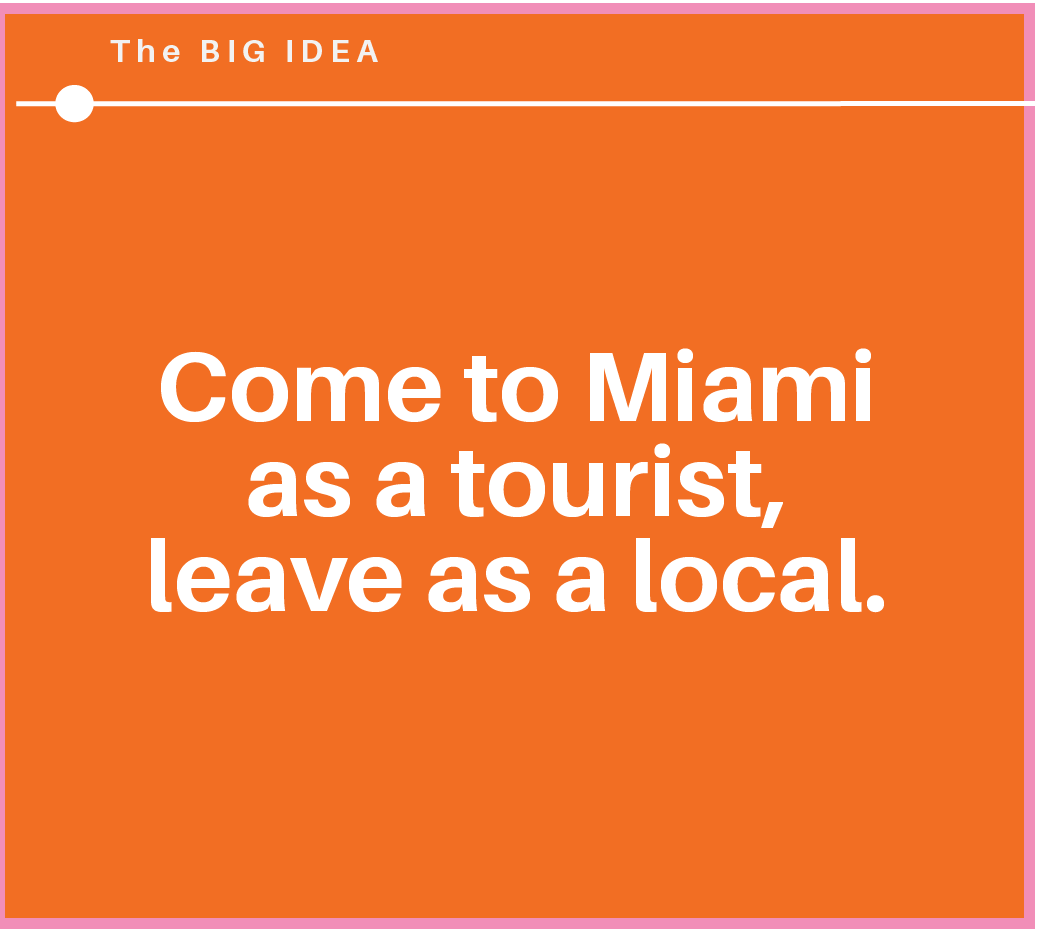 Print
  We wanted to create a print campaign inspired by the playful elements that Miami is known for and infusing it with its Latin culture that many might not be aware of.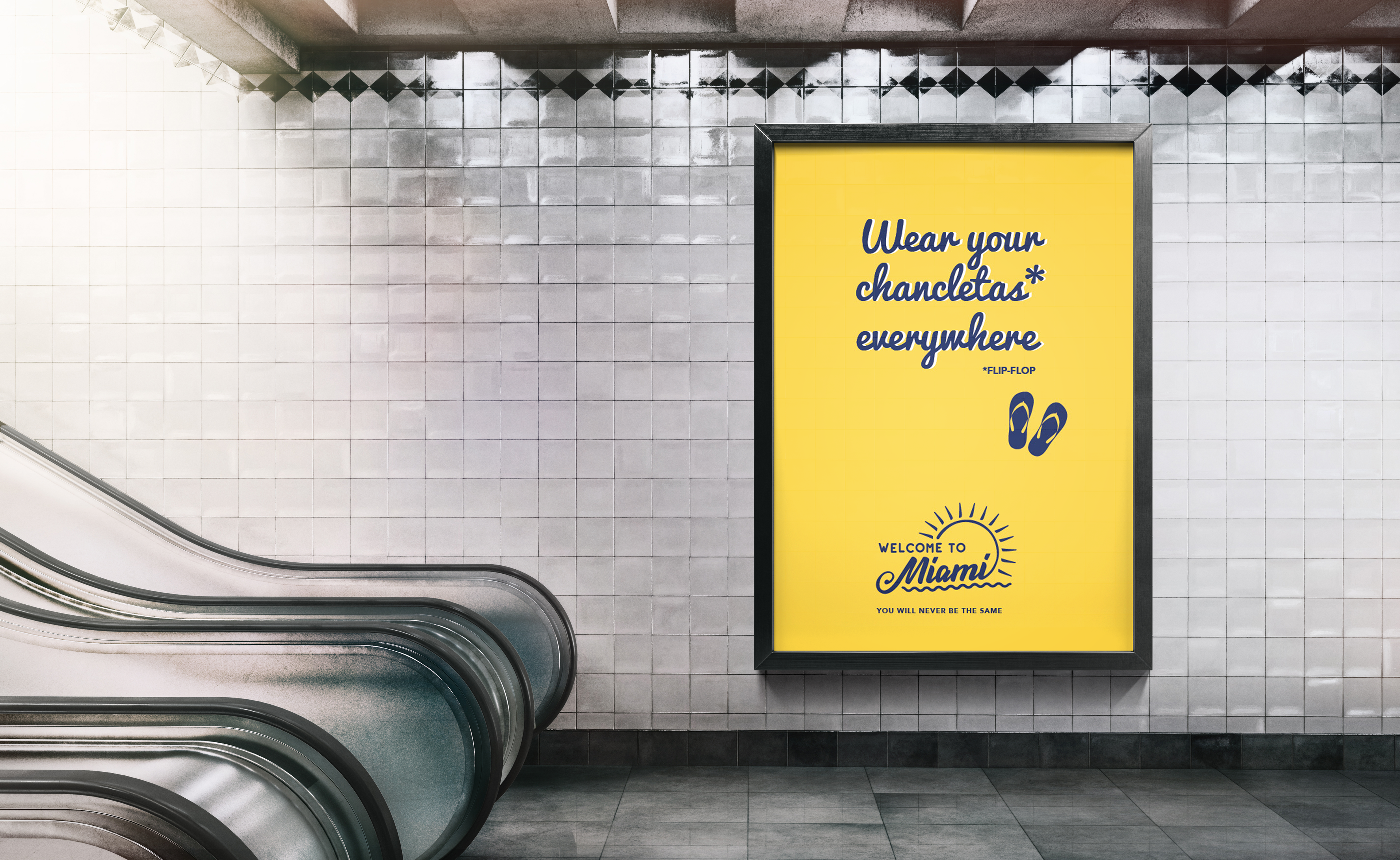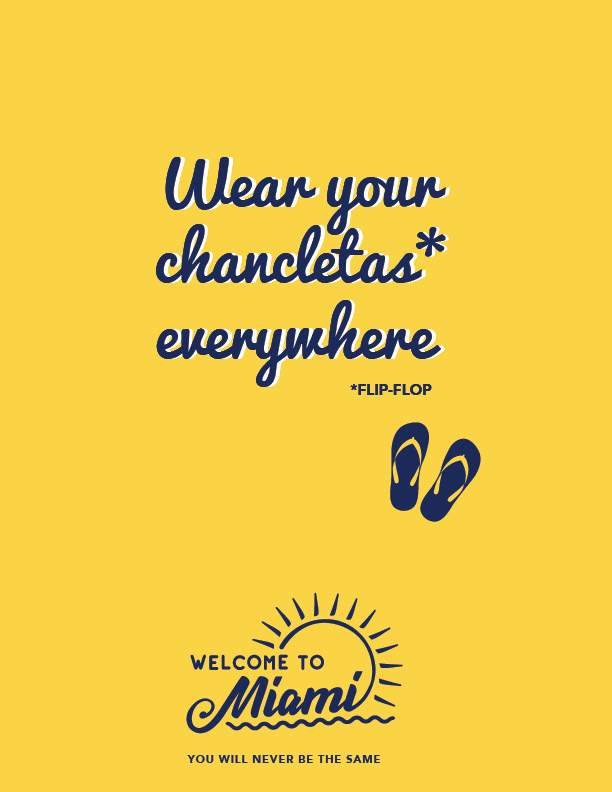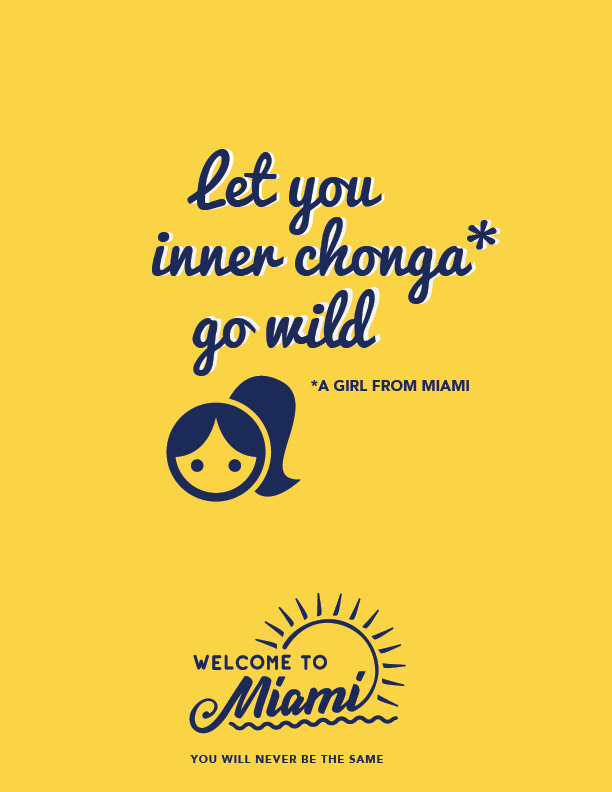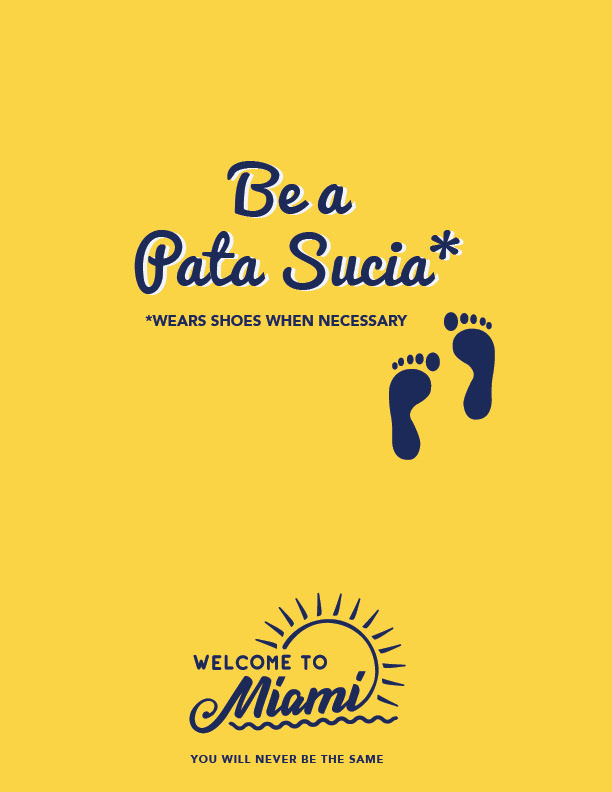 By using AR enabled app like Snapchat to allow users to take a quiz  to learn more about them and then suggest to them a curated trip to allow discovery the secret gems guided by a local that includes a variety of locations and activities they may not be aware of.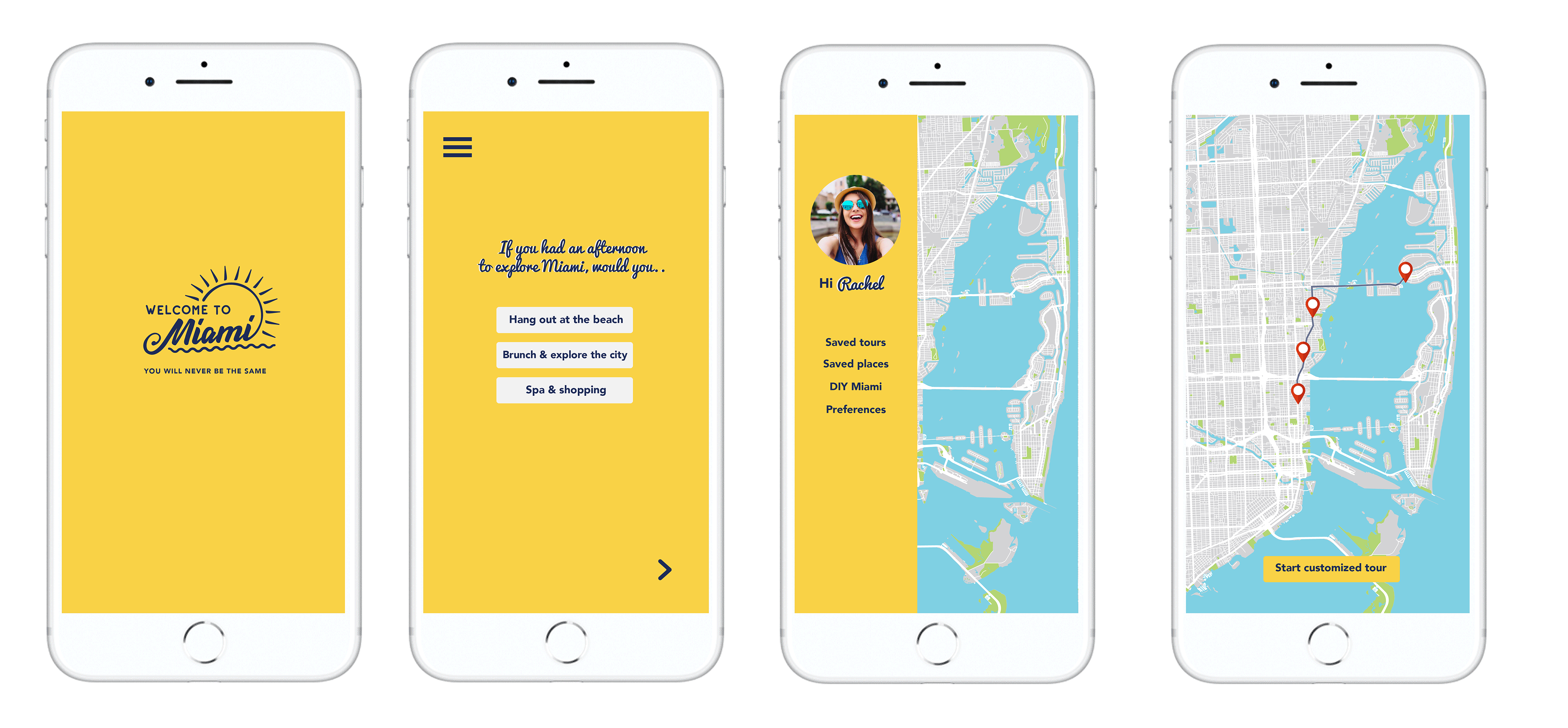 Every once in a while as a traveler you may experience the worst vacation ever, could be because of weather or travel experience. Miami is so sure you will love it there they will Posting on people bad vacation photos on Instagram in the tone of our campaign, and telling them next time you should come to Miami.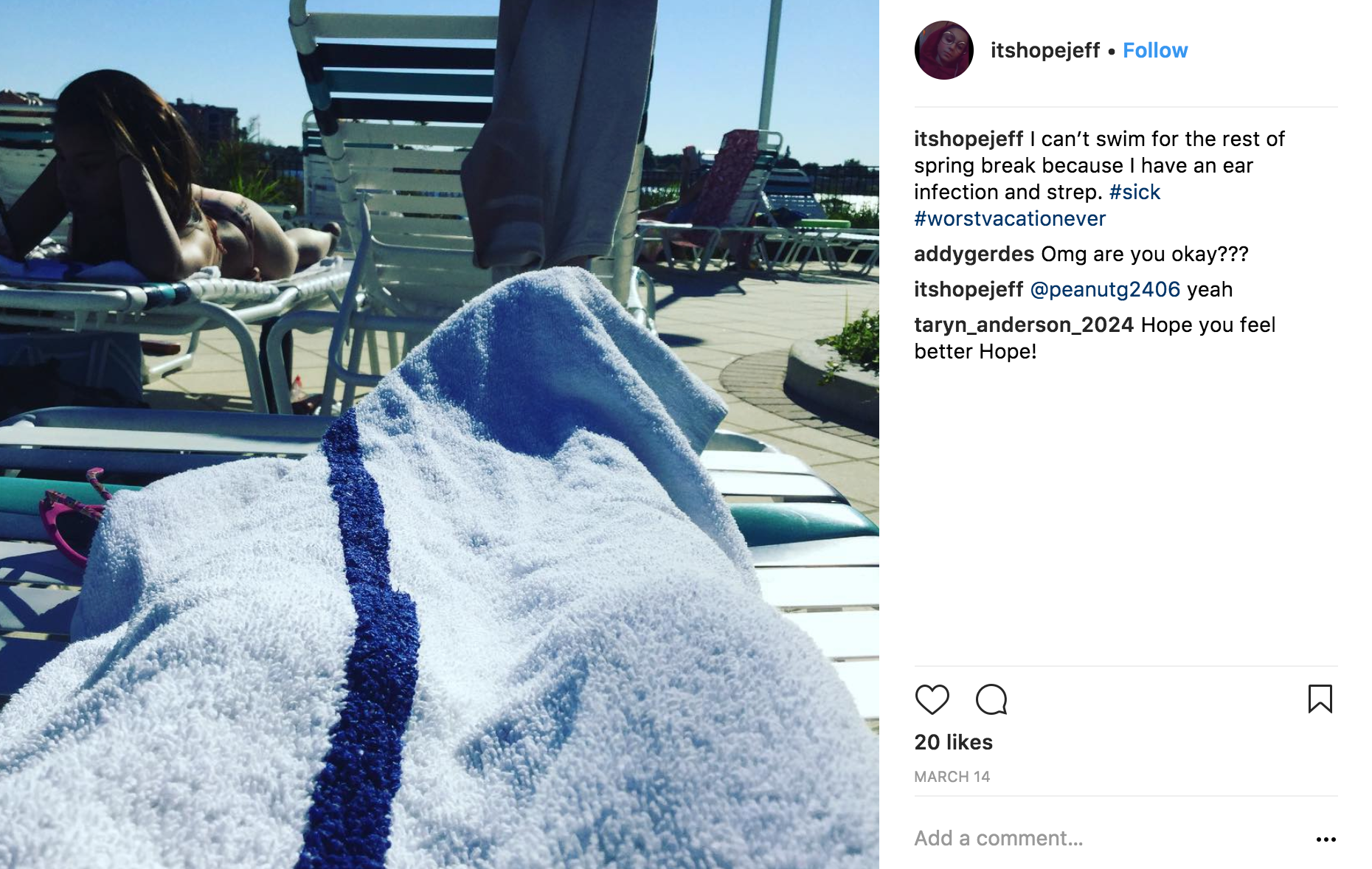 Comment: Ayyeee, no! Come for a Spring break do-over in Miami.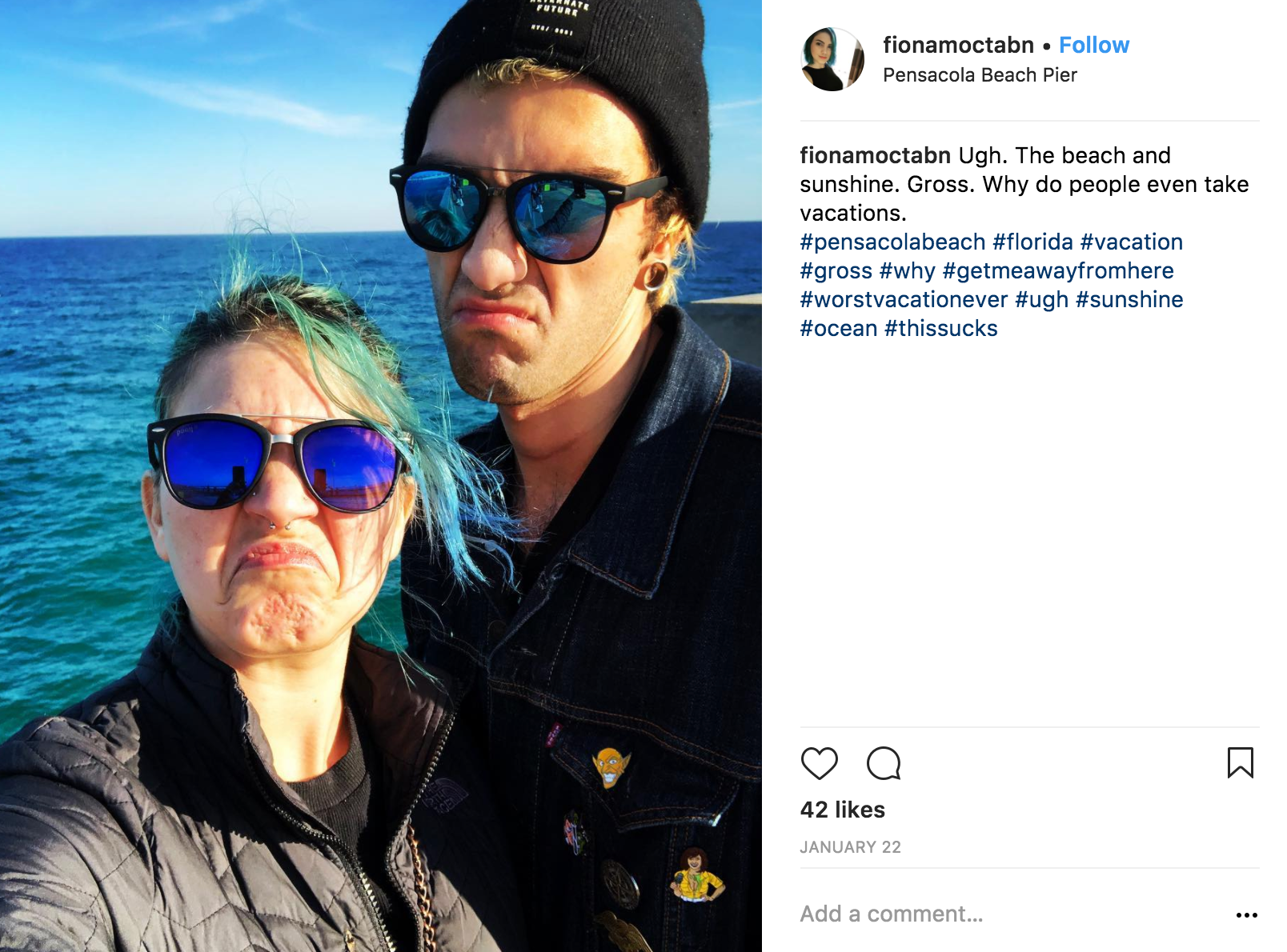 Comment: Ummm. Mami, I think you went to the wrong beach! Next time come visit South Beach and take a real vacay selfie!