The Challenge:
Samsonite seems to struggle when it comes to attracting a younger audience. With a generic online presence, their brand recognition is non-existent. Our goal was to create a digital-first campaign to encourage more young travelers to choose Samsonite.
The Insight:
Social media, particularly Instagram, made traveling a lot less special. In the age of influencers and trendy getaways, it became harder for people to have a unique traveling experience.
The Idea:
It's the savvy way.
We created a campaign that applauded travelers, who are looking for unique and savvy ways to travel and encouraged them to do that in the company of the savviest travel bag yet - Samsonite.
We partnered with IBM Watson to create Sir Nite - the AI that can help you upgrade your travel plans from scrollable to thumb-stopping. The AI bot scrapes the most untagged and undiscovered locations to offer you a truly unique travel itinerary.
Add the image of microsite here/updated video with audio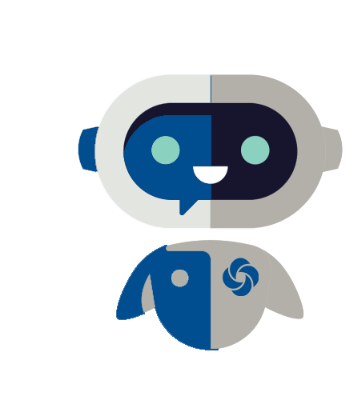 Samsonite Microsite:
SamSirNite.com
To give a curated travel itinerary, Sir Nite needs needs a bit more data, so as travelers begin to plan their adventure, Samsonite created a single location platform, SamSirNite.com where  the savviest Samsonite collection brings value to an adventure made just for you.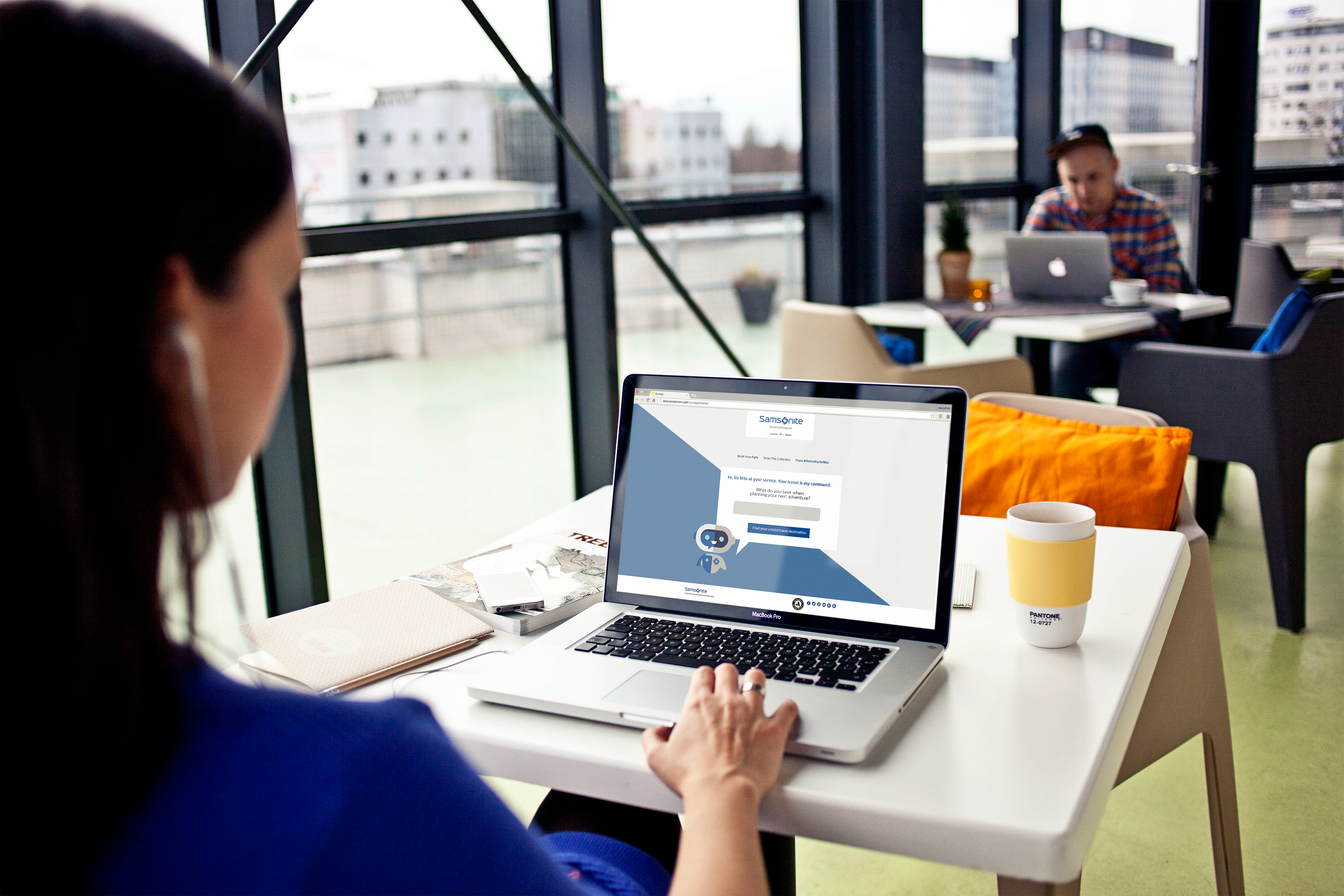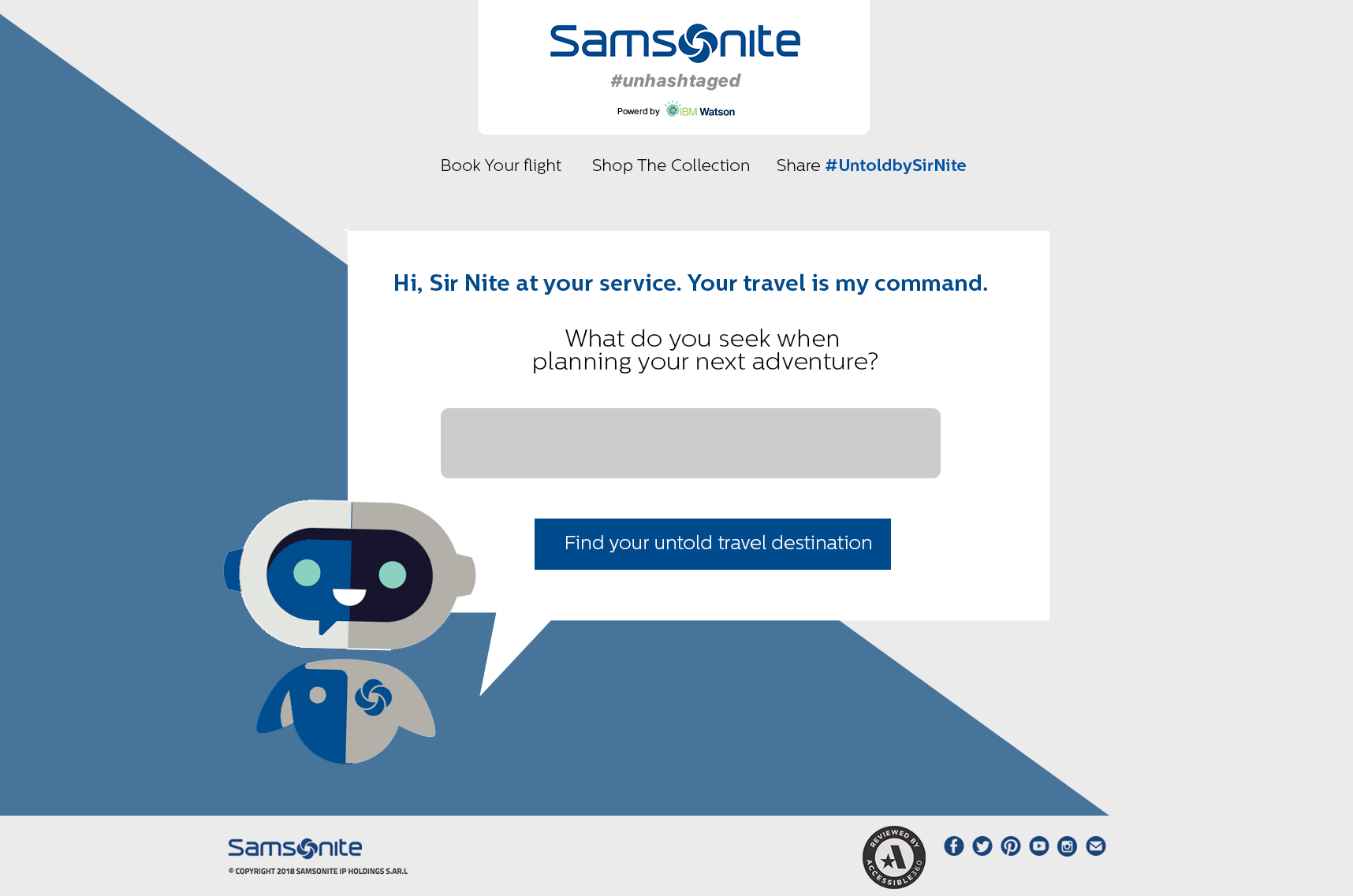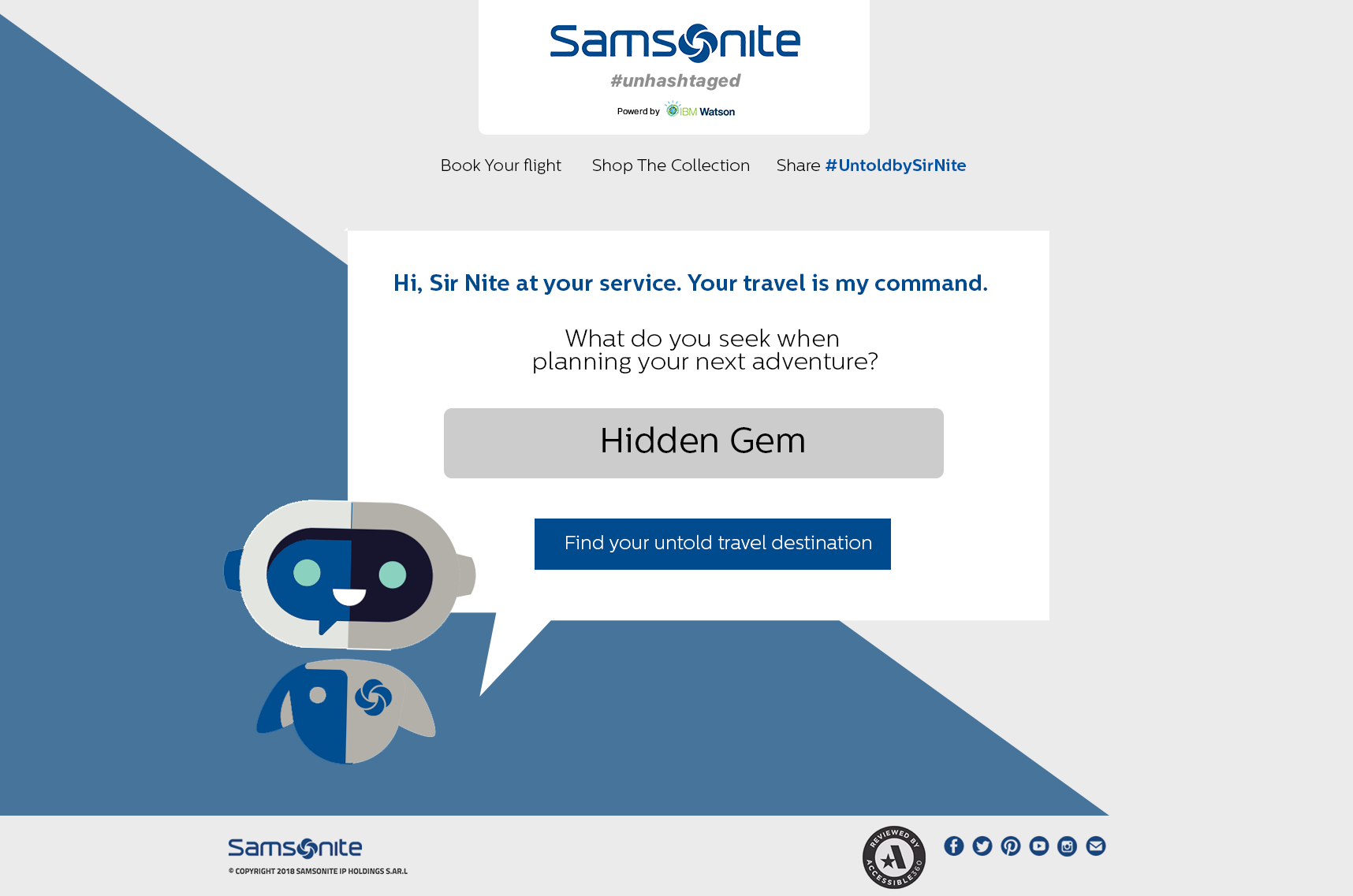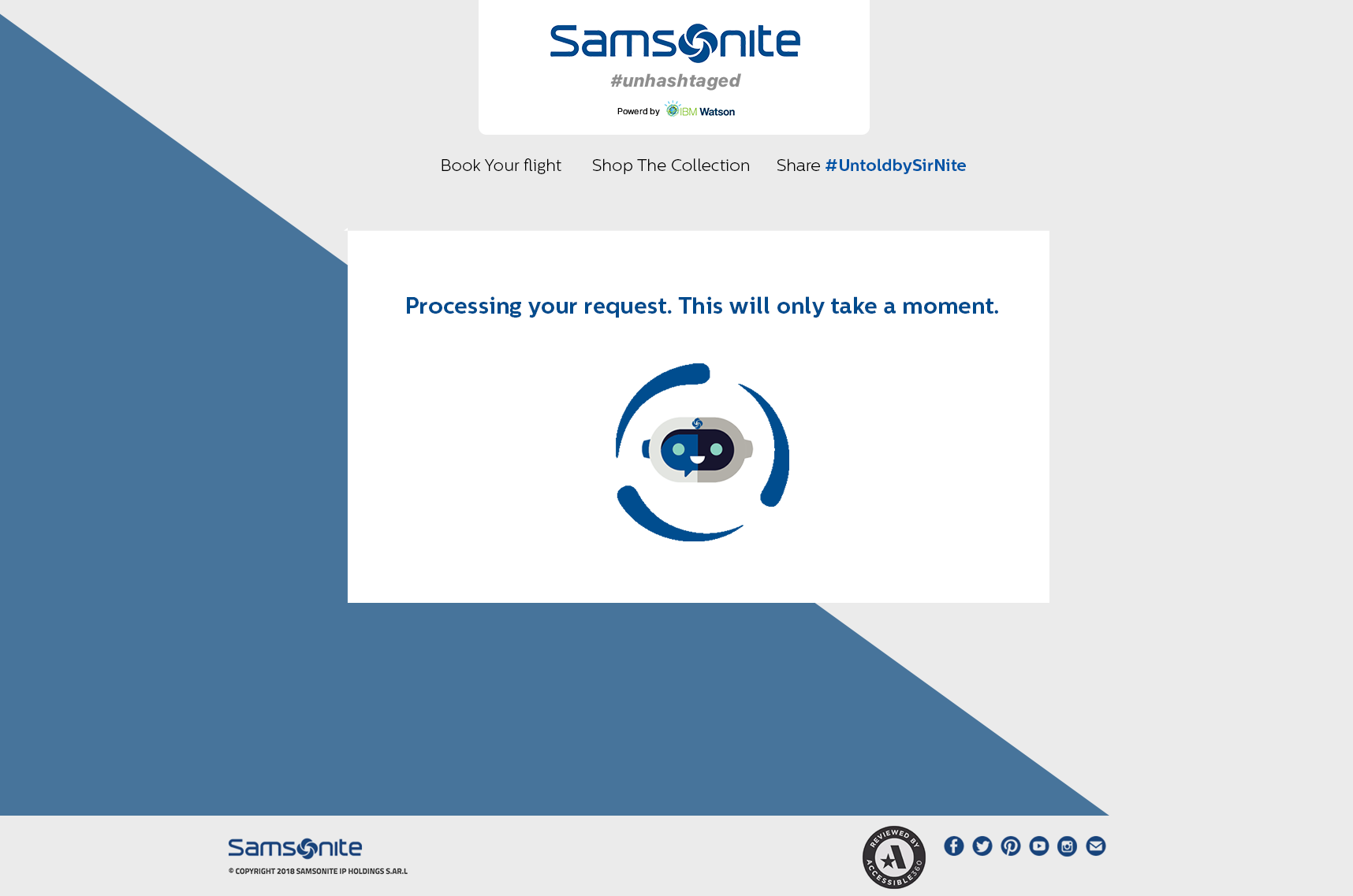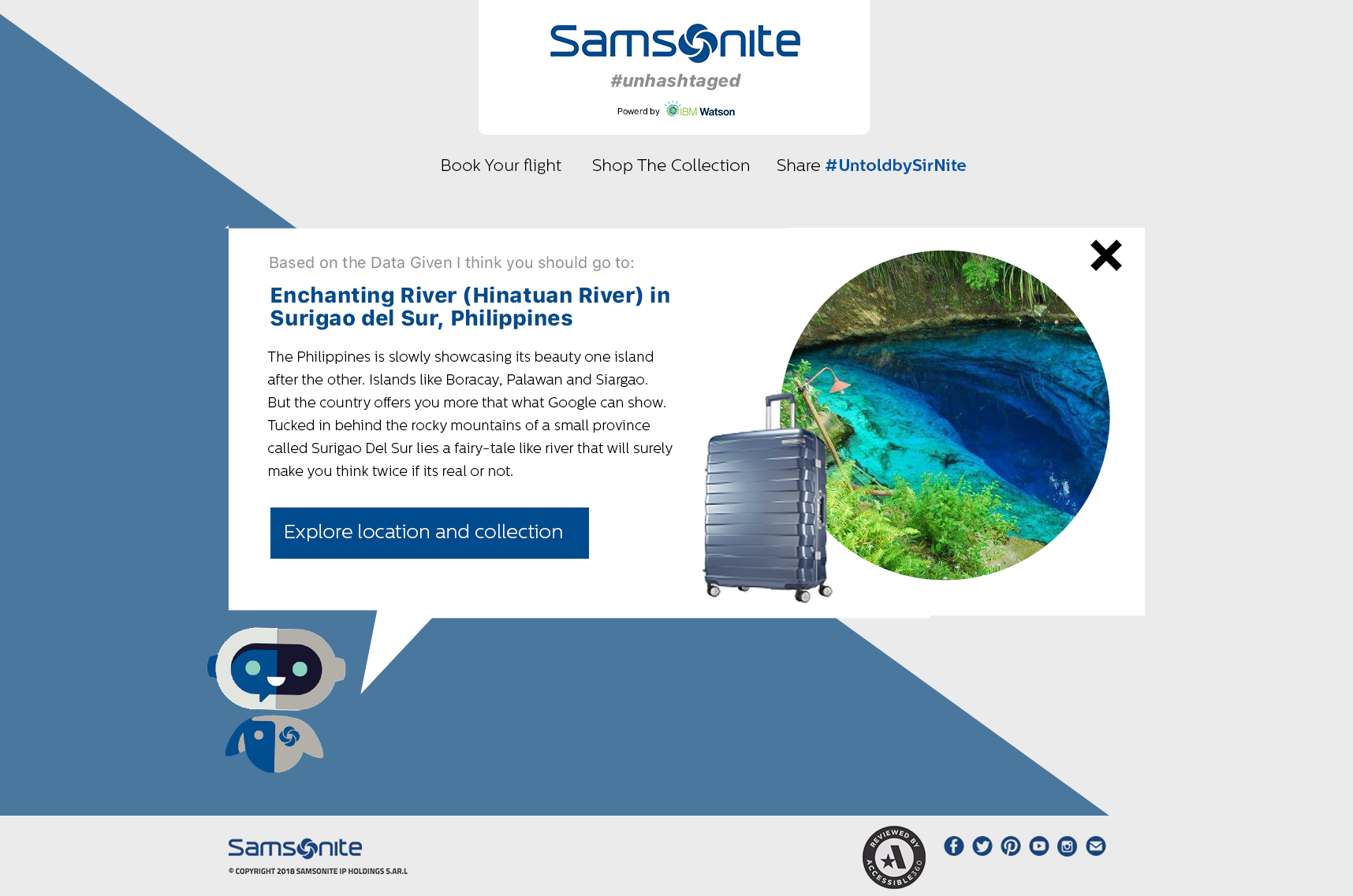 We created a series of Instagram stories where Sir Nite suggests savvy travel destinations and smart luggage options to match.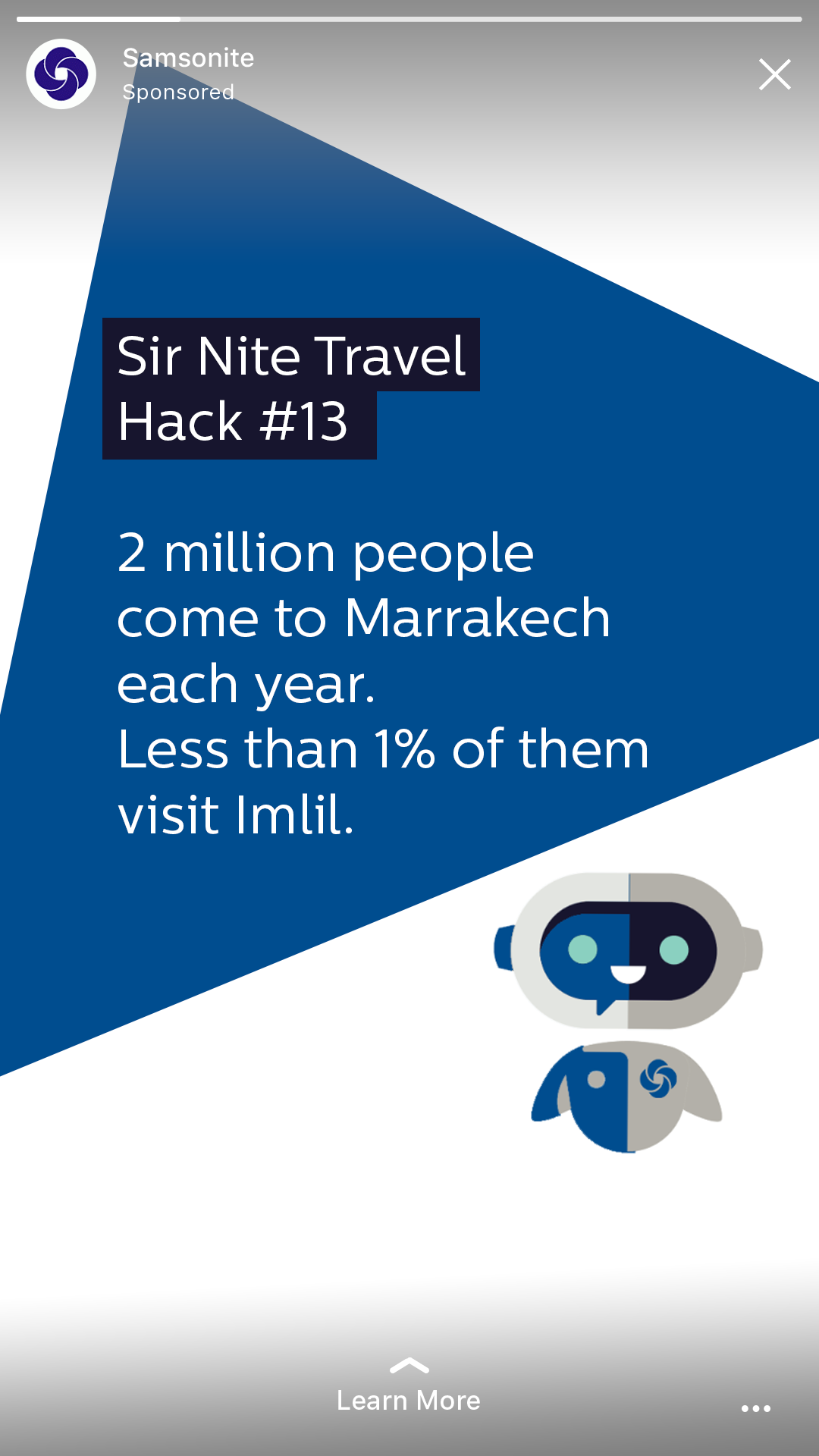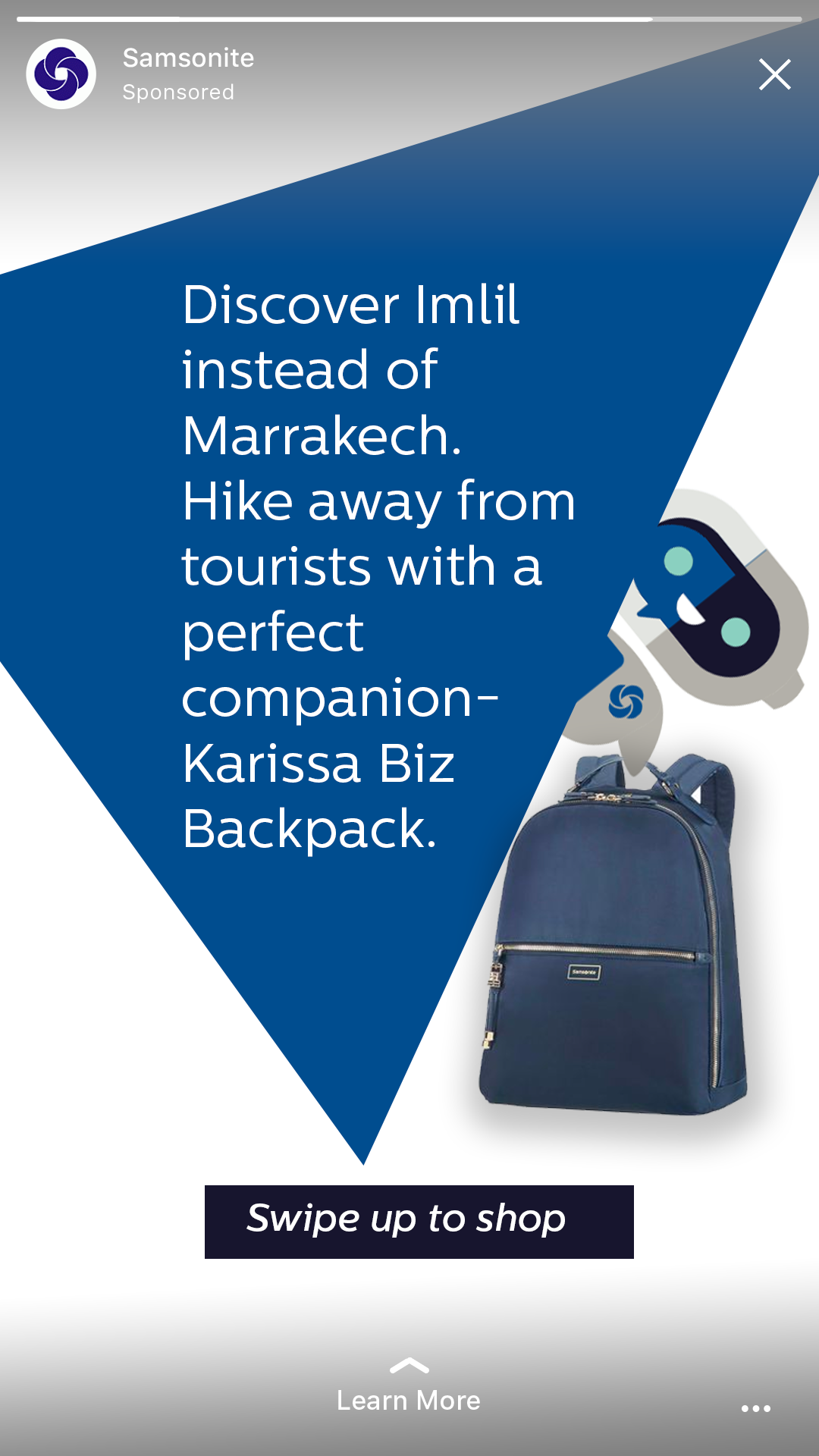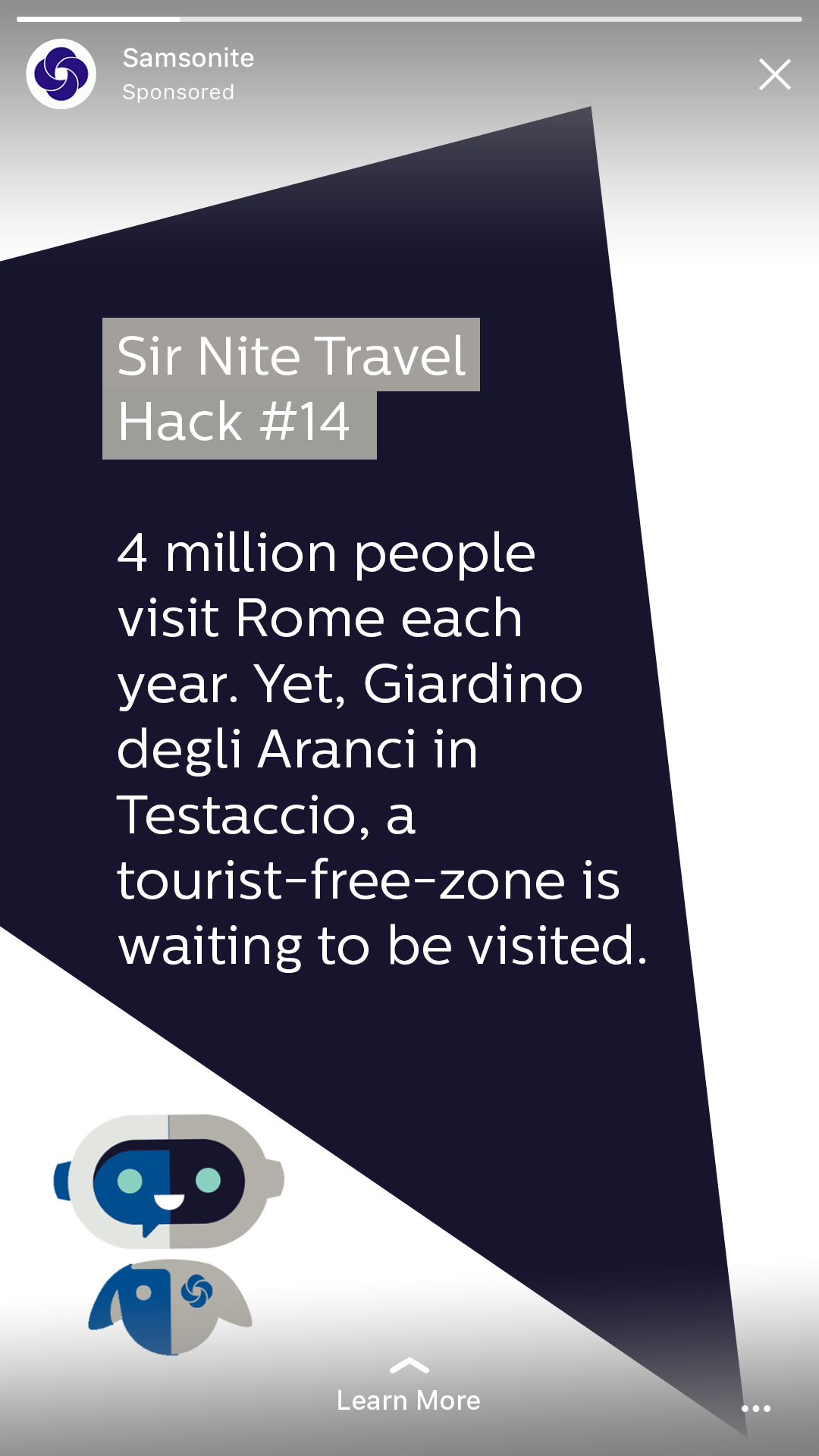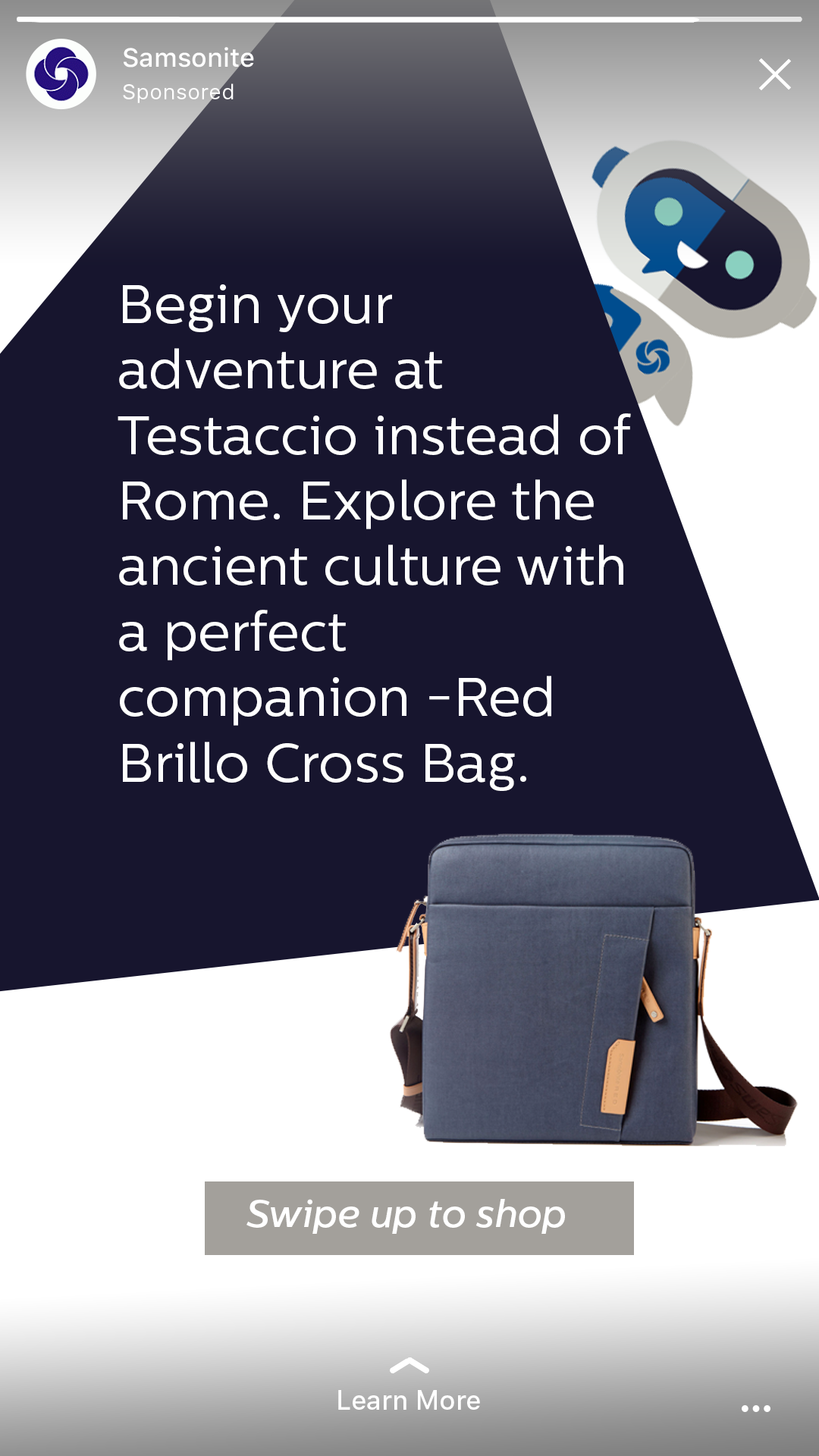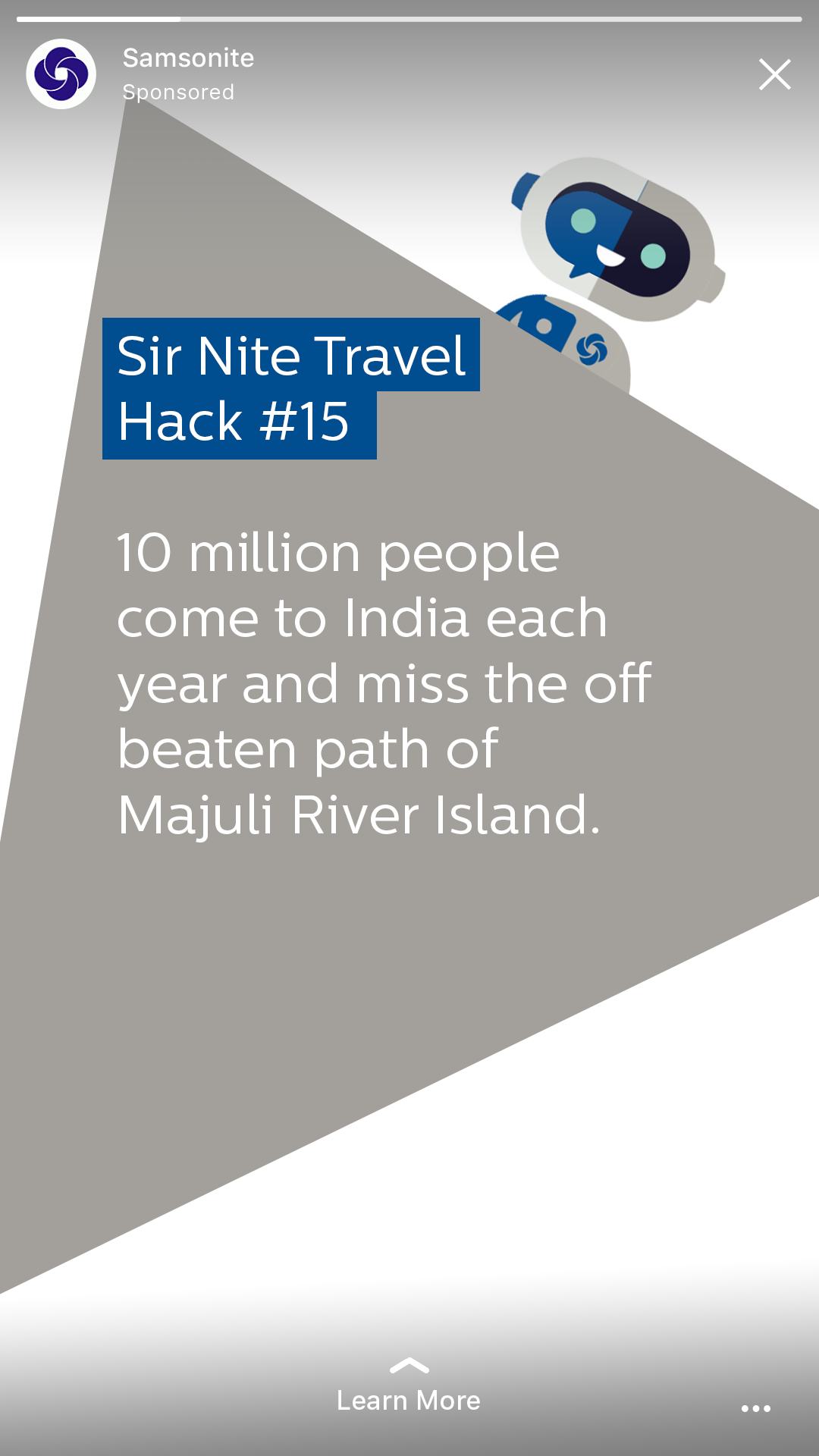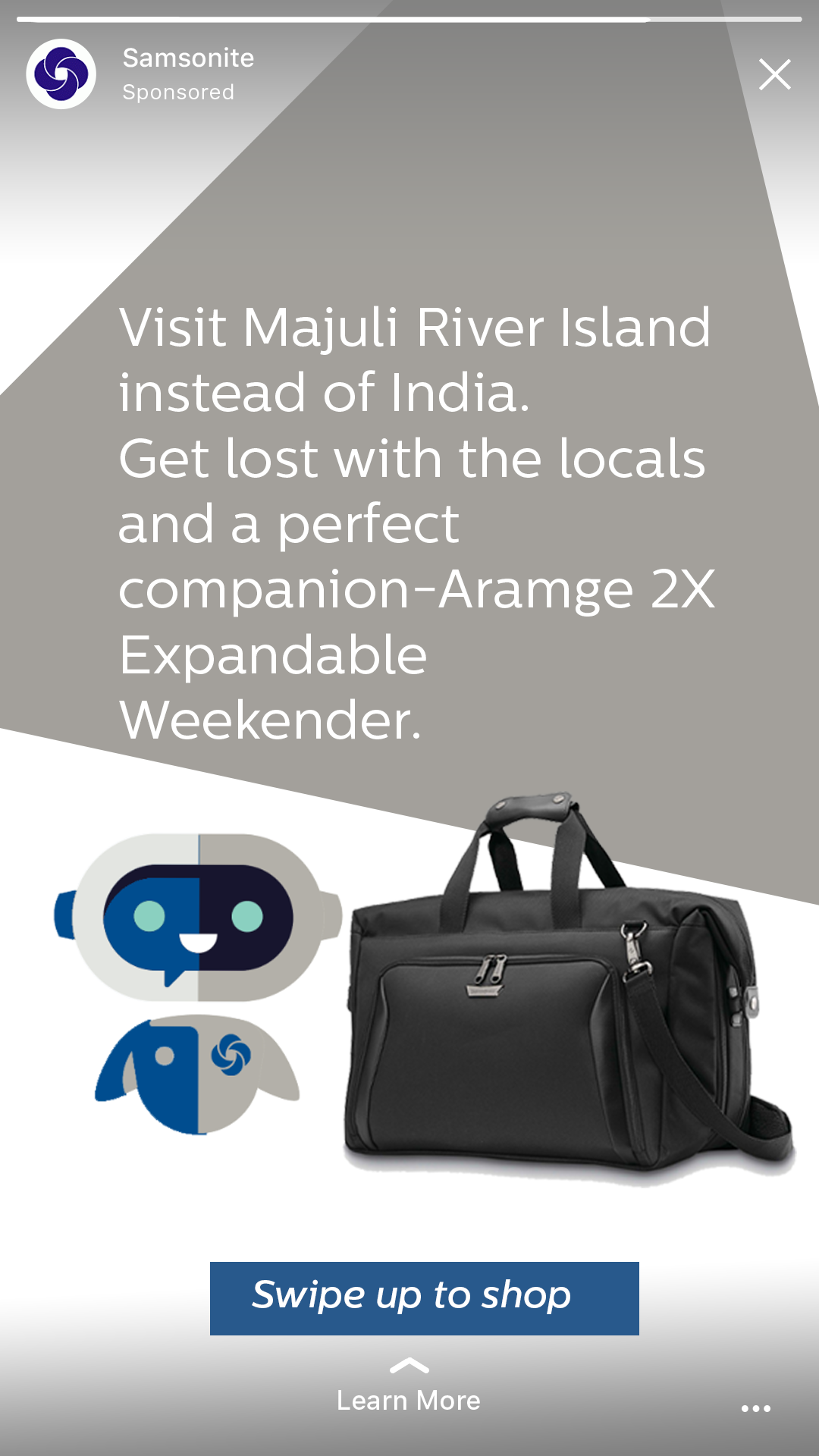 Instagram Suggestions from Sir Nite:
Direct Message
Traveling to trendy locations can be quite disappointing, especially if what inspired you to go in the first place was a photoshopped influencer post. Sir Nite will scrape Instagram to find the most disappointing travel posts and DM those travelers with ideas on nearby places to visit instead.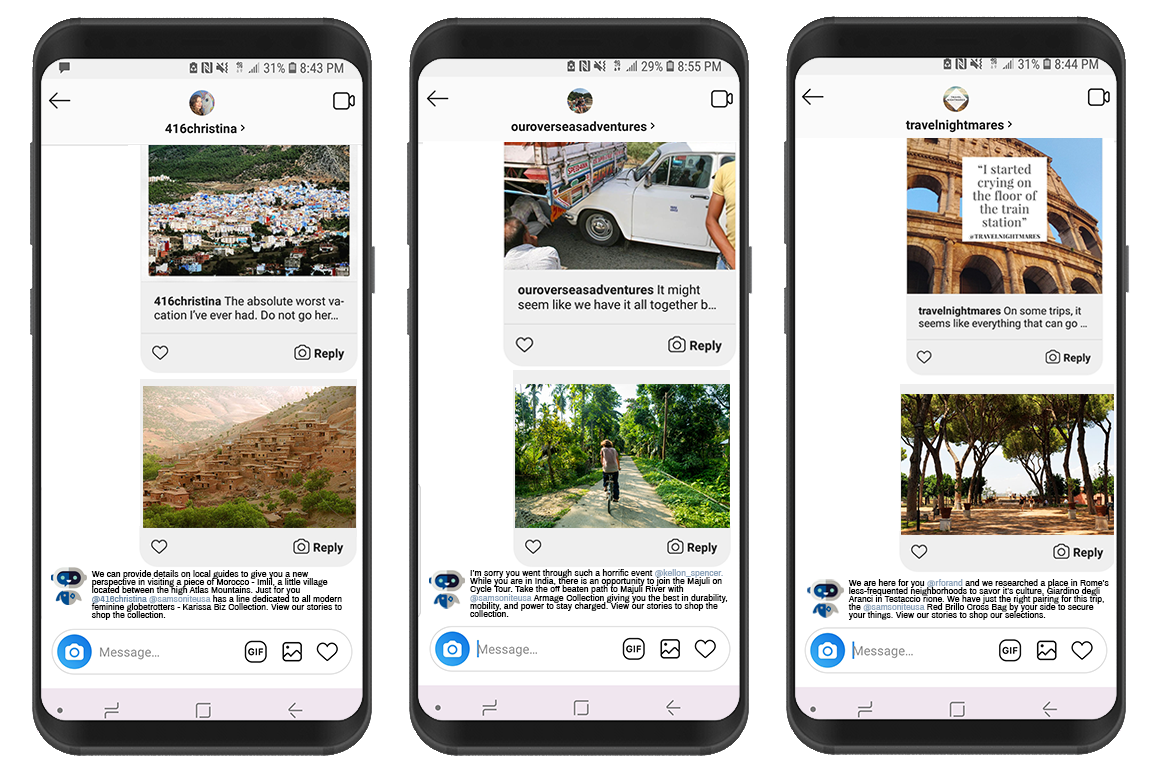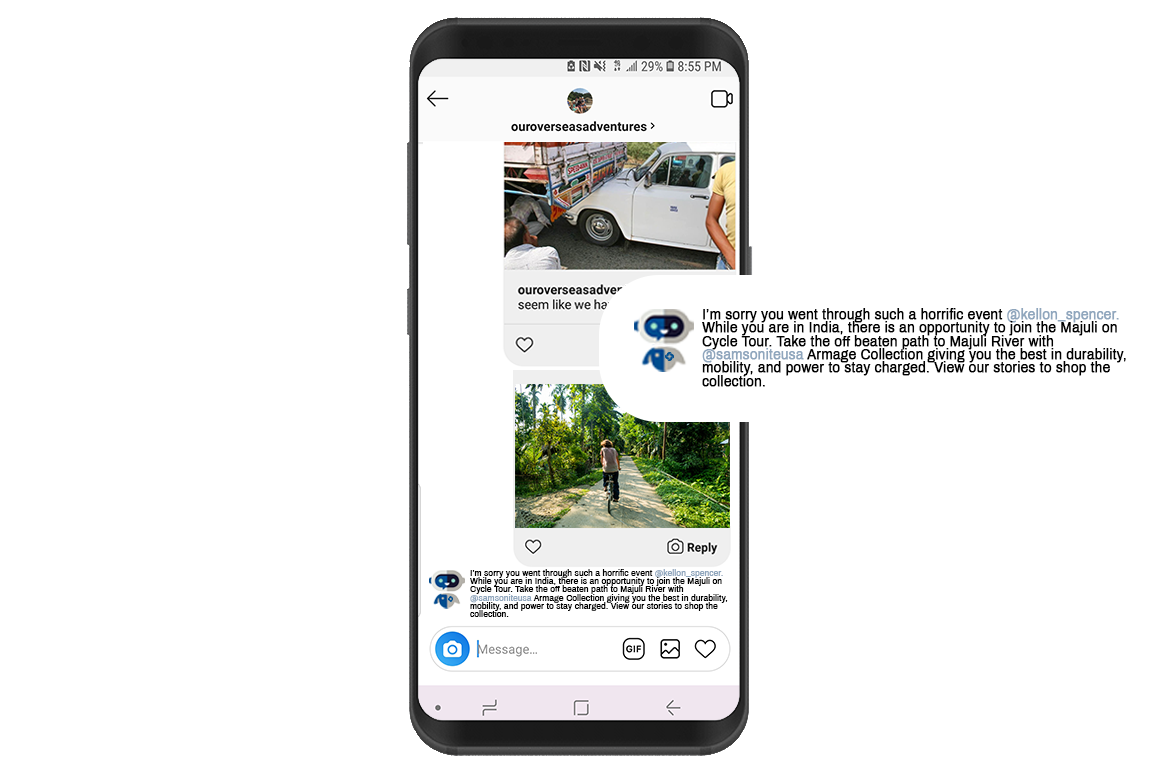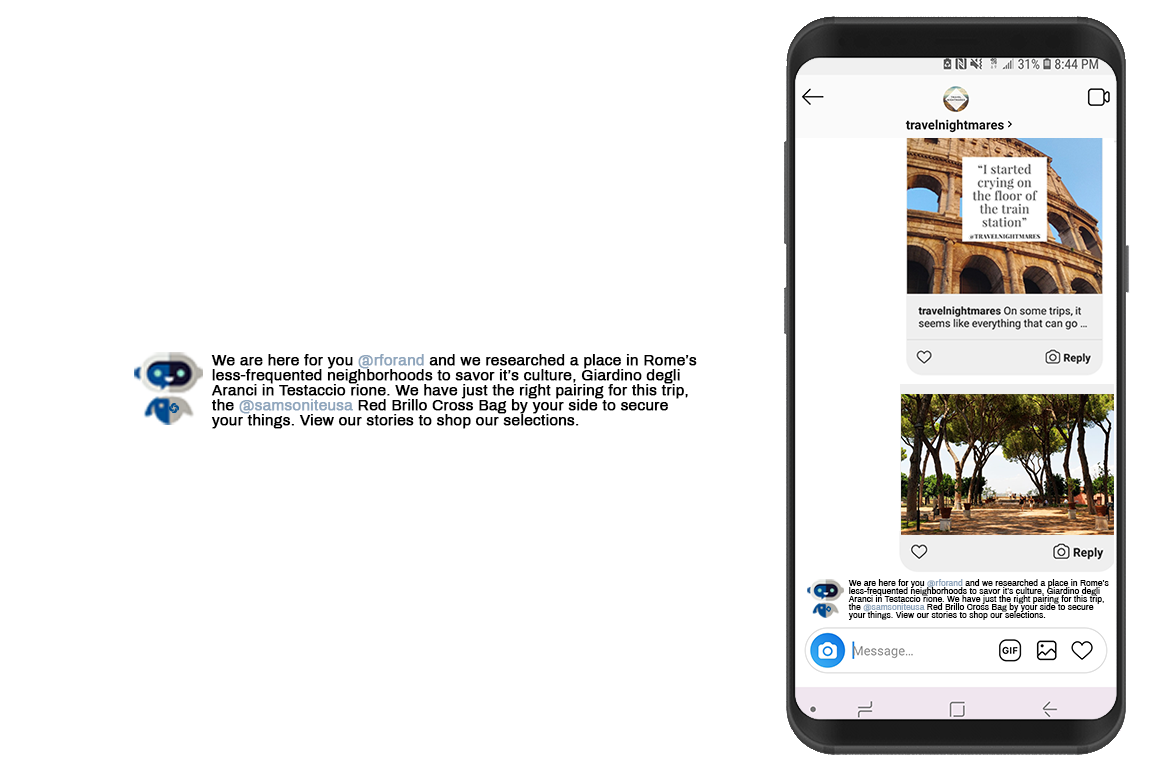 To be part of every step of one's travel itinerary, Sir Nite partners with Google Maps to demonstrate an On/Off feature and leverages current  location being visited to explore like a local because it's the savvy way.